There is something about the first leaf falling to the ground that makes everyone go on a PSL and Gilmore Girl frenzy. I am guilty of it too. However, if I have to drink one more pumpkin spice latte in the name of welcoming the amazing season that is autumn, I might go crazy. To prevent this, I present 5 delicious Starbucks drinks that will make you feel as if you are in a Gossip Girl Thanksgiving episode or wandering around Stars Hollow. These are brought to you by a former Starbucks barista who spent too much time experimenting with drinks. The names are completely made up by me but the drinks can be ordered with an embarrassing blush as you hold up the line.
Blair's Bombshell
Named due to the embarrassed but powerful feeling you get as you order with a line out the order, this drink will only amp you up for your day of becoming an absolute academic weapon. To order simply say;
"I'll have a venti, iced/hot white mocha latte with almond milk. Can I also add two (2) pumps of cinnamon dolce, two (2) pumps of vanilla, and one (1) pump of dark caramel sauce?"
Feel free to modify the drink according to your preferred coffee size and temperature. However, no matter the size you'll find that the lovely cinnamon notes fused with the white chocolate and dark caramel are the perfect culmination of Blair Waldorf. Sweet to an extent with a powerful punch. The almond can be substituted but you'll find that the nutty and toasty taste seals the deal on this drink.
XOXO, Gossip Girl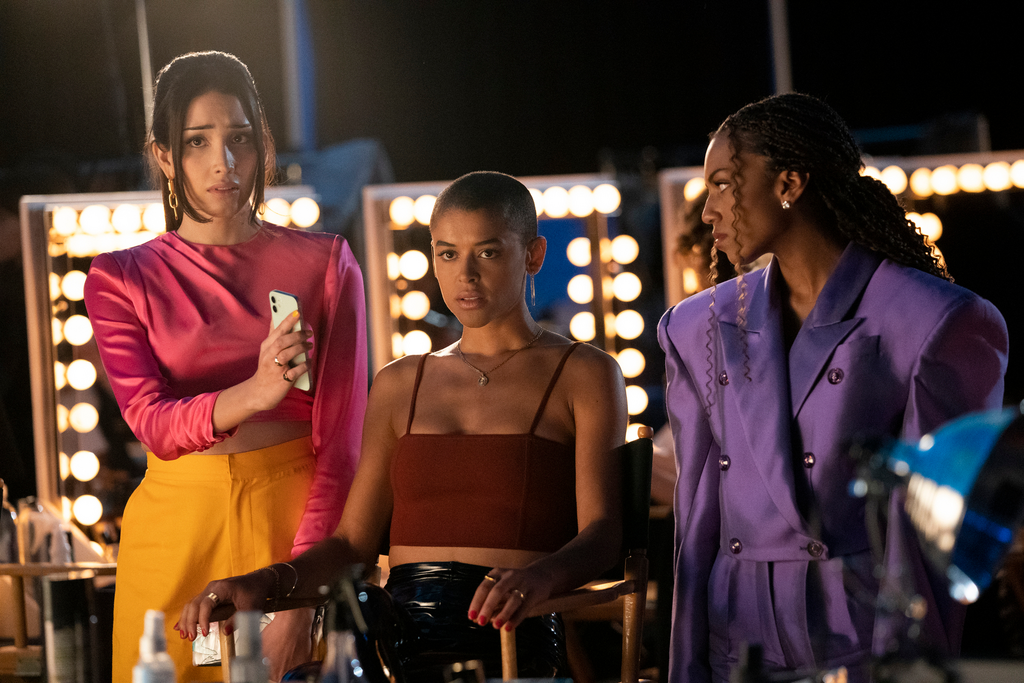 This drink is to Blair's Bombshell as the new age Gossip Girl is to the 2007 Gossip Girl. Similar in construction but downright different in execution. The cute Starbucks worker will either gush over the idea of this drink and make extra to try after you leave. Or they will condemn you eternally and wish that you never come through their line again. Either way, much like the Gossip Girl reboot, you have to give it a try. To order, simply ask;
"Can I have a venti, Iced coffee with two (2) pumps of dark caramel and one (1) pump of cinnamon dolce? Could I also have that blended with extra ice, heavy cream, and vanilla bean powder?"
Yes, you will have to use a straw for this drink. However, it is totally worth it to taste the delicious creation that is this drink. While low on caffeine, the sugar, and excitement for the drink is an amazing powerhouse that will help you stay awake in that 2-hour lecture.
Fall in love
This espresso-free drink is the perfect beverage that will only add to your desire of falling in love in October. Thank you Girl In Red. Depending on your outfit and tendency to hang out in coffee shops, it will also add to any symptoms of Main Character Syndrome you may have. Including the overwhelming desire to "model" while trying to look nonchalant and study in hopes of a stranger complimenting you. If you dare to try this drink, simply ask the barista for a;
"Venti, iced chai tea latte with oat milk, caramel drizzle in the cup, and brown sugar coldfoam with cinnamon dolce."
Promised to leave you with a cold foam or oat milk mustache, this creamy drink will have you buying a second cup in no time! For those who don't welcome or need the jittery effects of espresso, this drink is perfect for you. Or adding a shot of espresso to make it a dirty chai is welcome and will only improve the taste.
Gilmore Clan CAFFEINE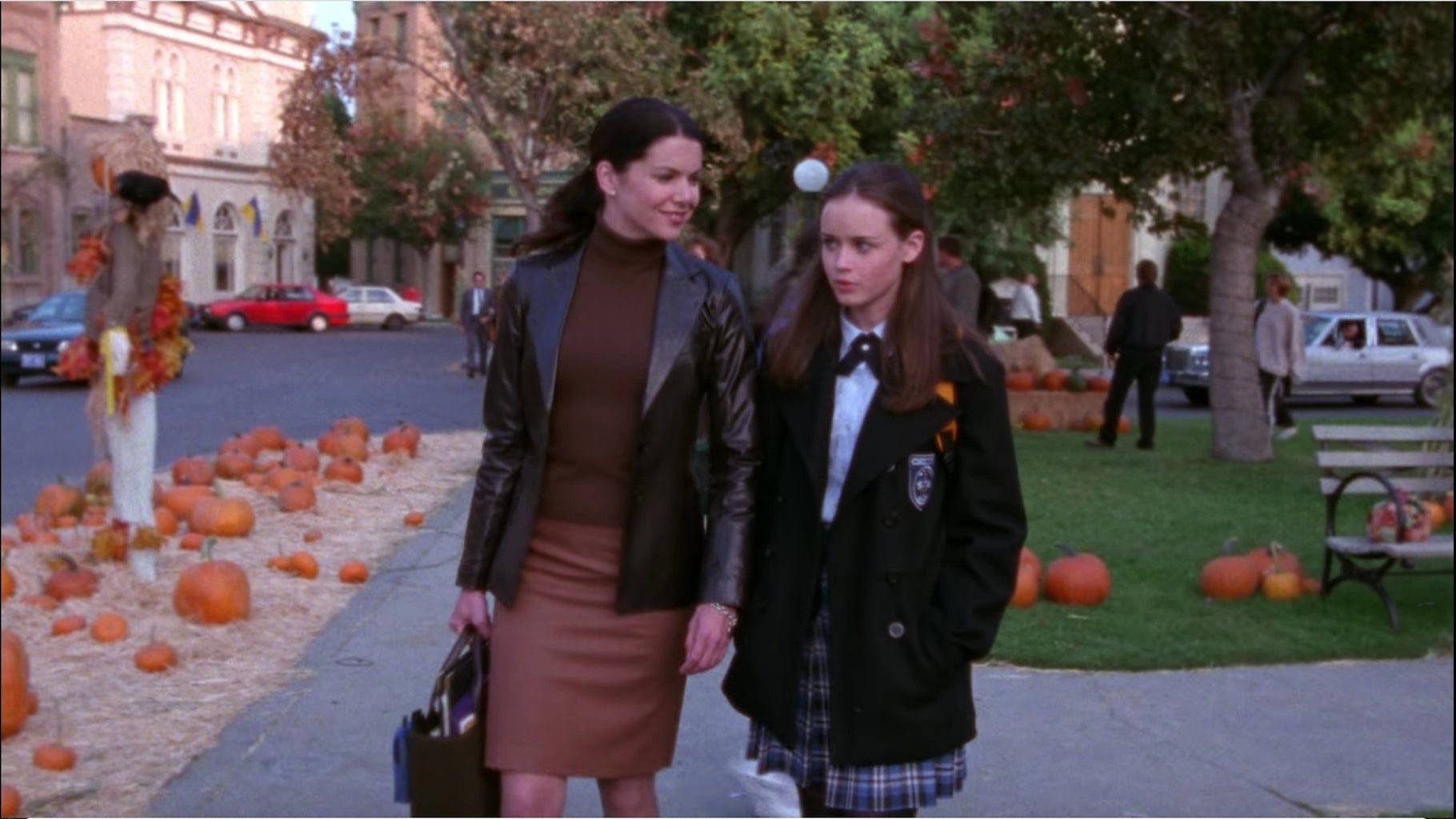 For those who need about as much caffeine as Rory and Lorelai put together, but hate the taste of black coffee – this one is for you! Guarantee to have the most caffeine in one drink that is permissible while still giving love to your taste buds, this drink is appreciated all year long. It just tastes better when you are rewatching Gilmore Girls for the 10th time. To order this monster of a drink, simply ask the Luke-like barista for a;
"Venti, Iced brown sugar shaken espresso with oat milk, one (1) pump of toffee nut syrup, and one (1) pump of toasted vanilla syrup."
With a whopping 4 shots of espresso, this beast of a drink will power you through your day with ease. I can't promise that you won't crash. But who cares? With midterms wrapping up and finals slowly creeping towards us, hitting the wall after a good day's work is the least of our problems. Take page out of Rory Gilmore's book (pre-season 4), work hard, caffeinate, and reap the benefits later down the line.
Cheesecake Crisis
Yes, I know I said no more pumpkin spice lattes but I had to continue with our "GG" shows theme and present a Golden Girls-inspired drink. Technically, I would not count this as a PSL due to the modifications but that is up for interpretation. If you grew up watching the amazing sitcom, or if your grandparents had it playing 24/7, then you know a key element is a cheesecake! This drink is a great reflection of the comfort dessert that played a huge part in this nostalgic show. Here's how to order;
"May I have a venti, pumpkin spice creme frappuccino with heaving whipping cream instead of whole milk? Can I also add in two (2) pumps of white mocha sauce, two (2) pumps of cinnamon dolce syrup and caramel drizzle in the cup?"
This is a tall order but it certainly brings some comfort. Enjoy this with any bakery treat to snack on during your next lecture or library trip. This version of a PSL contains no caffeine so don't expect this to power you through your 150 question exam. However, the sugar in this drink may do the job. Whenever you decide to have it, remember to relish in the flavor and comfort of the faux cheesecake instead of wallowing in despair over a bad exam grade or failed relationship.
Take your pick of any of these delicious drinks to spice up your autumn. Whether you need a last-minute push to get through the day or a sweet treat to indulge in after class, you're sure to find a drink that suits your need. And hopefully, you won't have to rely on a PSL to get you in the fall mood.