Being stuck inside indefinitely during quarantine can lead to some pretty poor decision making. Whether mental-breakdown induced or out of boredom, women everywhere have started to DIY bangs while social distancing, a phenomenon appropriately named "quarantine bangs." While cutting your hair definitely isn't the worst thing you can do during a pandemic, some may turn out better than others. To avoid having to wear your hair clipped back for the next three months, here are some ways to appease those apocalypse-inspired feelings of negativity without ruining your life.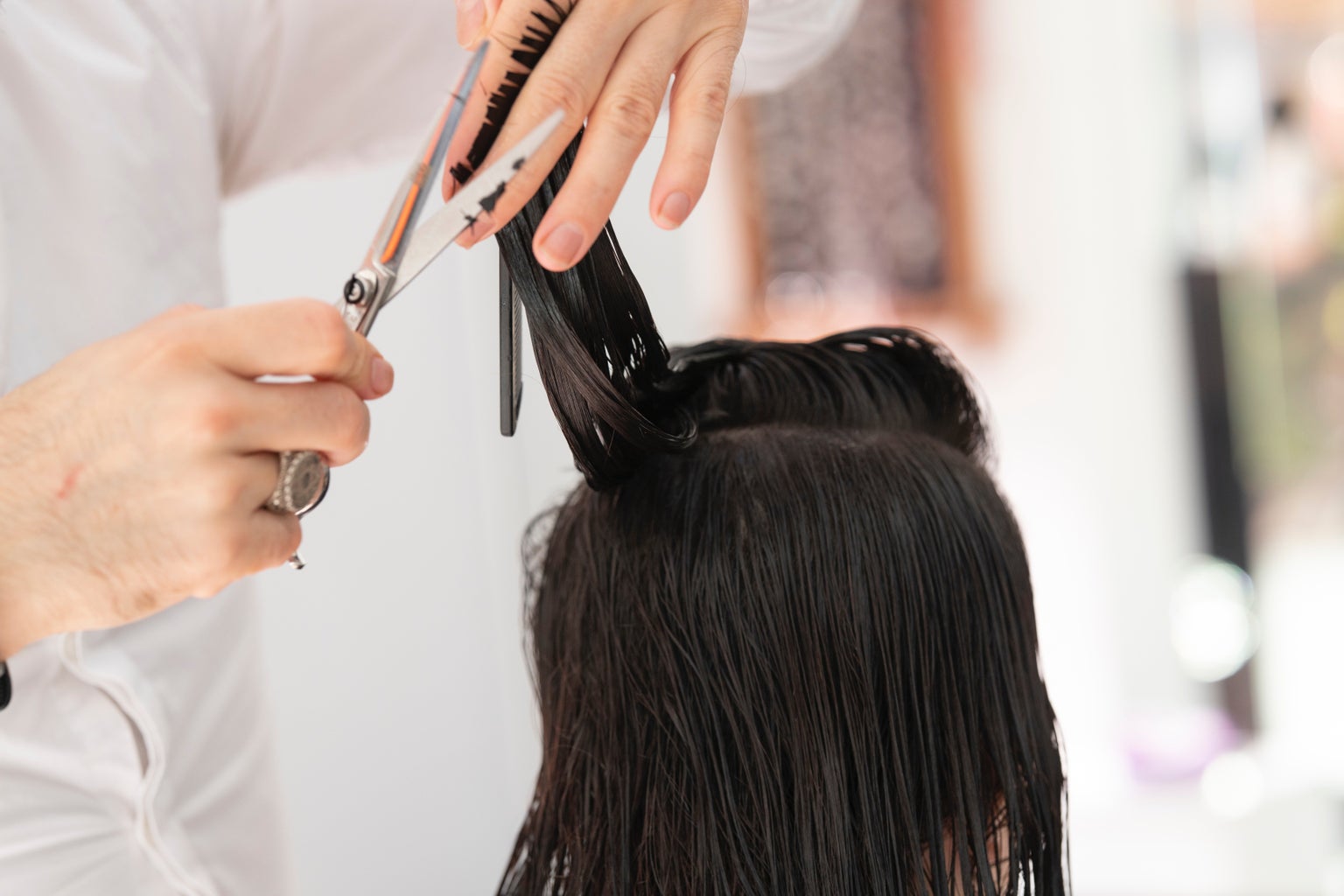 Temporary Hair Dye
While going to a beauty store is out of the question, plenty of online retailers sell low-commitment products to shake up your hair situation. Overtone offers semi-permanent hair coloring conditioners that won't damage your hair and lasts for a few weeks before another application is needed. The best part is their shade range, which includes natural and vibrant colors, and even includes a line of hair colors that work on brunettes. If you want something even more temporary, this hair color wax from Amazon comes out after one wash.
Switching Up Your Part
While this might sound trivial, switching up your hair from a side part to a middle part, or vice versa, can drastically alter your appearance in seconds. If you usually wear a side part and have thin hair, parting your locks on the opposite side creates volume without clogging your hair with hair products. 
Learn To Do Your Eyebrows Properly
We have the privilege of growing up in an era not dominated by thin brows, and a well-defined brow can be the key element missing from your beauty routine. After shaping your brows with this simple tutorial, a product like Glossier's Brow Flick and some clear brow gel, are all you need to achieve face-framing brows at home. Don't worry, you'll have at least a month to perfect your skills before showing them off in public.
Clip-On Bangs
If reading these solutions hasn't eased your burning desire to cut some fringe, at least try ordering some clip-on bangs to see if they would flatter you, or use hairstyling hacks to fake bangs without the scissors. Still not convinced? At least read this guide before making the life-altering cut — but don't say I didn't warn you.