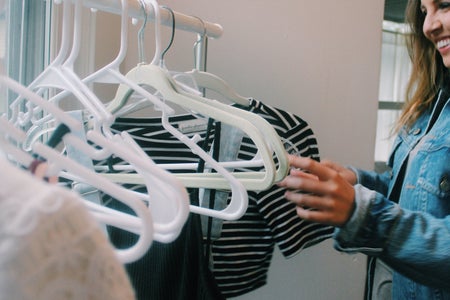 Anna Schultz / Her Campus
Monthly Fashion Update: Coronavirus Not So Stylish
We have all heard about the Coronavirus. It seems to be "all the rage," the ultimate trend of the medical industry and infiltrating our morning headlines. However, what you may not have known is that the virus is beginning to infect even the fashion industry…
The Coronavirus and its recent impact on Italy means that fashion's greatest capital is under lockdown. The isolation in Northern Italy includes both Milan and Venice, home to the fashion industry's largest luxury retailers. The decision to quarantine over sixteen million people, follows a dramatic increase in cases in Italy. The drastic measures to quarantine those infected by the disease has only added to the economic toll that the fashion industry is already experiencing. 
The virus, however, is changing the fashion industry in other places around the world as well. Despite being the most lucrative season for luxury brands, cruise season and its various shows have already been cancelled by many of the major players, including Gucci, Burberry and Prada.
Coronavirus also affects the desire for people to want to go out in public. With anxieties prevailing, retail sales have plummeted, as customers are afraid to enter communal stores and public places. The e-commerce business too, mostly being generated out of China, is being impacted as well. Online sales for wholesale retailers have decreased with the fear that Chinese imports and manufacturing will continue to spread the virus around the world.
The national news may be watching the medical industry and the international headlines, but problems related to the national economy could be at play too. With luxury retail and shopping being affected, in addition to fashion's legitimate houses being altered, the fate of fashion is unknown.
For now, we will just have to wait and see what unfolds. Unfortunately, we won't be watching Gucci's newest collection in its cruise show, but we can cross our fingers that the Coronavirus soon becomes out of fashion...