Fall 2019 Accessories Report
2019 is all about change, from the climate strikes to Greta Thunberg's powerful address at the UN. The voice of youth is stronger than ever before, and nothing feels more empowering than the freedom to embrace your own style. As we make our way to winter, choosing the right accessories that match your mood and the weather can sometimes feel like a challenge. Here are some options to choose from that will help you stay stylish for fall!
Bring Back the Beanies
While you might be tired of watching Jughead wear the same ol' grey beanie in every Riverdale episode, I bet you can't say no to these adorable little things. They work with every outfit out there, not to mention the way they help you get through bad hair days. Go pick out a beanie or two and get on with your day looking absolutely fabulous!
Vintage Scarves
Add some new, vibrant color into your closet life with a vintage scarf! They have never been out of fashion and, hopefully, will stay in fashion forever. You can add a quirky twist to your outfit by sporting patterned scarves or plain shades. Pick whatever matches your soul. No matter what you are wearing, they will always put you one step ahead. 
The Timeless Black Belt
Belts are a boon to mankind and black symbolizes power and elegance. Together, they make the best accessory anyone can own. Black belts literally go with everything. Whether you want to add a little fierceness to a white dress, or feel like pairing it with slacks on an interview, a black belt is your ultimate best friend. 
Boots (But Make It Fun!)
As comfy as flip-flops and as stylish as wedges, boots are your gateway to looking and feeling awesome in the fall. Choose a color that makes you feel brighter than the sun and helps you stand out from the crowd. Obviously, don't forget to crunch those colorful fall leaves under these boots too, and enjoy the weather as long as it lasts. 
Ultra-Long Earrings 
Go all out with earrings this season. The time for studs and hoops is long gone. It's time to bring out the dangles! They can be as large, long, and flashy as you would like. If you are feeling adventurous, take a step ahead by wearing tassels, mismatched earrings or just a single earring. 
Totes? Totally!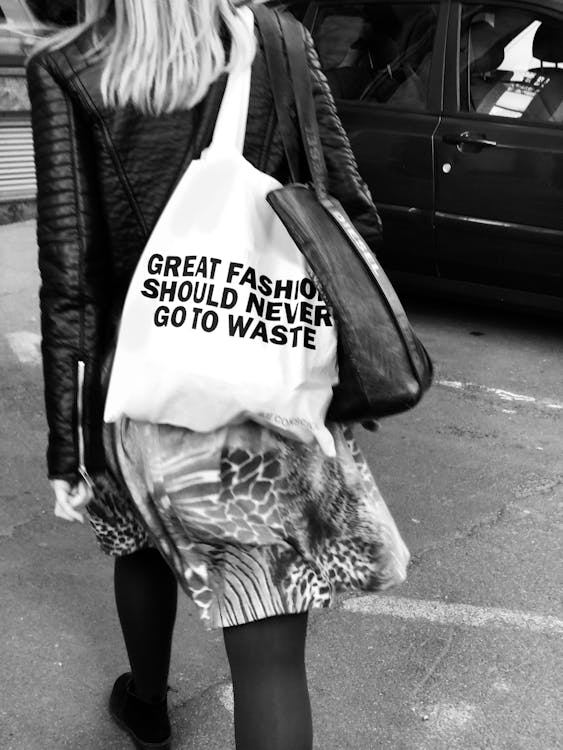 Step out of your dorm with a large tote bag that not only fits everything, but also serves as a major component of your effortlessly stylish outfit. Sport a tote with your favourite quote or artwork because it is the best way to flaunt your unique aesthetic. 
As you start to embrace your style, remember that only you can decide what you like. Going over the top or being too basic are no longer things to stress over. The bottomline? This season, be yourself, be bold, and remember that you can make a change no matter what. And never forget, everything is fair in fashion!