Everyone, Stop What You are Doing and Stream Hulu's High Fidelity
The clock struck midnight as it was officially Valentine's Day—or, for me atleast, another Friday—when I pressed play on Hulu's new original series High Fidelity. Zoë Kravitz executive produced and stars in the new series, which is based on the original movie. Coincidently, Zoë's mother, Lisa Bonet was the original star of the movie. I have been anticipating this series for months after pictures of Zoë Kravitz in her character's incredible wardrobe, graced my Twitter feed. And after many months of anticipation, alas, I was not disappointed.
"Why am I doomed to be left? Why am I doomed to be rejected?"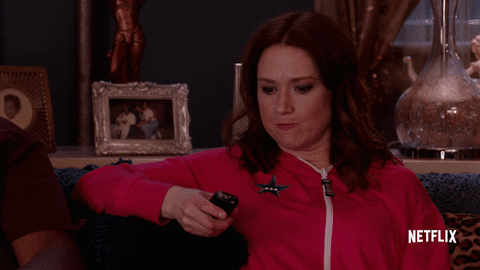 Netflix / Giphy
The show follows record shop owner, Rob, as she recounts her top 5 all-time heartbreak list, wanting to know if she was the reason that all of her previous relationships met their demise. Throughout the series, she tries to convince herself that she isn't at fault here. And what's a better way to get the answers she so desperately needs than going straight to the source—or shall I say sources? Accompanied by her two best friends (and employees), Cherise and Simon, Rob navigates dating as a biracial, bisexual woman in her late twenties while living in Brooklyn, New York.
I'm not going to sit here and pretend like I know anything about dating, let alone dating while in your twenties in the hustle and bustle of New York City, but I do know that life can be an absolute mess. Rob's character can attest to this statement. She's someone who loves with every inch of her heart, and that can leave her in messy situations. But it's her honesty about wanting to be loved, realizing her faults as a person, and wanting to be enough for someone that gives us something we can all relate to.
Giphy
Rob isn't perfect by any means. She makes choices and acts in ways that will have you tugging your hair in frustration, but I think that's the beauty of this character. Rob is a complicated and confused person. But in the end, she is just another human trying to find love. So, if you know you are a person prone to fucking up, if you love New York, if you love music, if you love clothing, and most importantly, if you love having love, then give this show a watch. You won't regret it.