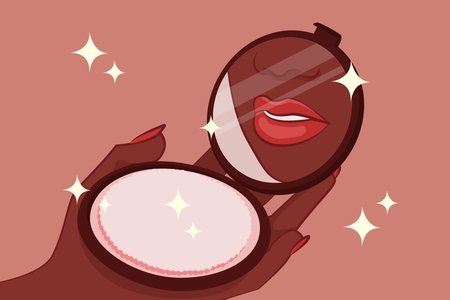 Adebusola Abujade / Her Campus Media
4 Black-Owned Beauty Brands That Changed the Industry as We Know It
As one of the most influential makeup artists in the beauty industry, Pat McGrath churns out her own cosmetic line, Pat McGrath Labs, one can definitely say that she is the "mother" of luxury cosmetics. While using her creative makeup prowess to create mesmerizing beauty looks, McGrath also incorporates her fashion-forward pain ideas to brands like Max Factor, Cover Girl and many more. Beware though, her products are pricey, but well worth it.

Known for well-pigmented eyeshadow palettes, affordable price range, and gorgeous packaging Juvia's Place, created by Chichi Eburu, has taken social media and the beauty industry by storm. With new products and promotions selling out in days and sometimes hours, and the thumbs u[ of approval; from beauty influencers and even some celebrities. Juvia's Place has revamped beauty products in a more innovative and affordable way. 

After being rejected from Shark Tank in 2015, The Lip Bar founder Melissa Butler persevered and was able to get over 400 Target stores to sell her lip products. From then on, The Lip Bar has amassed large amounts of praise by following its mission to create limitless selections of makeup options for women everywhere which now includes16 different nude lip shades in various finishes and formula tones. 

This brand might just leave you with a sweet tooth! Beauty Bakerie, highly known for their smudge-proof lip products, are adored by beauty influencers and even YouTubers like Tati and Jackie Aina. This vegan cruelty-free brand is adding more than just sweetness to the beauty game. All of their products are even given cute names after baked goods and with a price range of no more than $20 it's the perfect cherry on top. Beauty Bakarie products are now availabe in stores such as Ulta and Morphe.