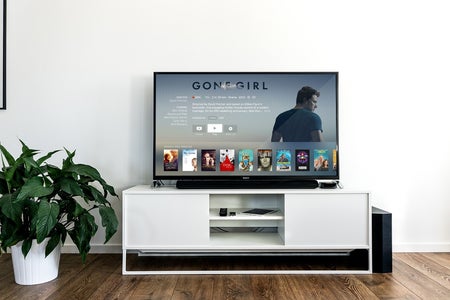 10 Shows to Add to Your Quarantine Binge List
Being stuck in the house can be such a drag.  You may be tired of watching the same thing over and want something new to watch. With so many choices to choose from I can help narrow it down. Below are my top 10 binge-worthy shows and something from all streaming platforms. 
1.

Black Mirror - Netflix Original

A great thrill type show where every episode brings something different. A series based on some of the dangers of technology advancement and how it can be used for bad. The best part about the series is that it can be watched in any order. With five-season, there is plenty to watch. 

2.

The Mindy Project - Hulu

This show follows a young OB/GYN living in New York trough her dating life, work-life and everything in between. This show has six seasons and is a great watch. The lively characters and the will they won't they relationship really drives the show. 

A true classic the Degrassi franchise has been around since the 80s gives plenty of seasons and non-stop binge-worthy drama. The show where Drake got his start is truly one of my favorite shows. Once you start watching I promise you won't want to look away. 

4.

That's So Raven - Disney +

This classic Disney show is a fan favorite and is one I find my self re-watching. Once you finish watching all 4 seasons there are two spin-offs as well to watch. Once you start re-watching you'll start having visions of you watching the next season.

5.

Totally Spies - Amazon Prime

This was a show I loved to watch when I was younger but it is one of those cartoons that you can watch at any age. The show follows three teenage spies a few unique things I love about this show is that their outfits change each episode its unique animation and the fact that the characters actually age. If you never have seen it i believe you should give it a try as it is a great watch.

This Fox network show is another one of my favorites every episode keeps me on the edge of my feet. The storylines and situations and how each episode has a theme are what make it unique. The show is so good and loved that after two seasons it had a spin-off show 9-1-1 Lone star which is just as great and is available on Hulu as well.

This Fox network show is one of my favorites from the character development to great acting this show is definitely worth binge-watching. If your a fan of doctor shows like Greys Anatomy you will enjoy this series.  

Just like Totally Spies, this is a show I enjoyed in my childhood which I recently binge is amazing. This group of six friends with their different personalities really drives the cartoon you love them each for different reasons. This show is funny and pretty much bringing the early 2000s with it is a great series to watch. 

9.

The Umbrella Academy - Netflix Original

This Netflix original is unique in its own way through with only one season so far it will have you on the edge of your seat. Siblings all adopted together born mysteriously on the same day each with their own set of powers, what can go wrong. Throw in them being superheroes you get a binge-worthy show this show is based on the graphic

10.

All Disney Animated Movies on Disney+

I saved the best for last Disney animated movies are the best I can watch them over and over and never get tired of them. You don't have to watch them all but there is at least one for everyone to enjoy and love almost all are available to binge-watch on Disney+.