Our wonderful Head of Reviews Ellenor tackles one of the most interesting series of 2021, the Korean drama entitled 'Squid Game', revolving around a tournament of traditional children's games…but with more dire consequences than losing.
The Netflix show that shook the world this Autumn was none other than a South Korean drama featuring few internationally-recognised actors. That was until its release in September which has since boosted the status of the entire cast to stardom, and surpassed Bridgerton as Netflix's most-watched series to date!
Squid Game follows the character of Seong Gi-hun as he grapples with the struggles of debt and gambling in his daily life, before being invited to play a series children's games to win a big cash prize. Along with 455 other players, Seong suddenly finds himself waking up in an unknown location with a Front Man in charge and masked guards. All is not as it seems however when the players soon discover a dark catch of participating in the games.
A show of friendship, class, betrayal, family dynamics, childhood, and socioeconomics – Squid Game challenges global issues of capitalism whilst engaging the audience in a unique storyline and well-developed characters each with their own flaws. With just nine episodes it manages to maintain tension throughout and keeps us wanting more after each hour. I was certainly on the edge of my seat during each episode!
Despite the series being in Korean, and as such requiring subtitles or dubbing for English-speakers, this doesn't detract from the engagement or enjoyment of the show. The acting was top tier across the board, allowing the narrative to truly come to life despite the language barrier and ultimately opening the doors for many of the actors' careers. The writer/creator/director Hwang Dong-hyuk said he based the show on his own personal observations and experiences of economic class struggles in South Korea; something that has resonated with people globally, not just Koreans. This theme intertwined with the more innocent childhood game references, has made for a truly interesting dynamic. It is therefore no wonder that the series received such a positive response with the mix of high-quality acting and multifaceted narratives, including an unexpected twist in the final episode.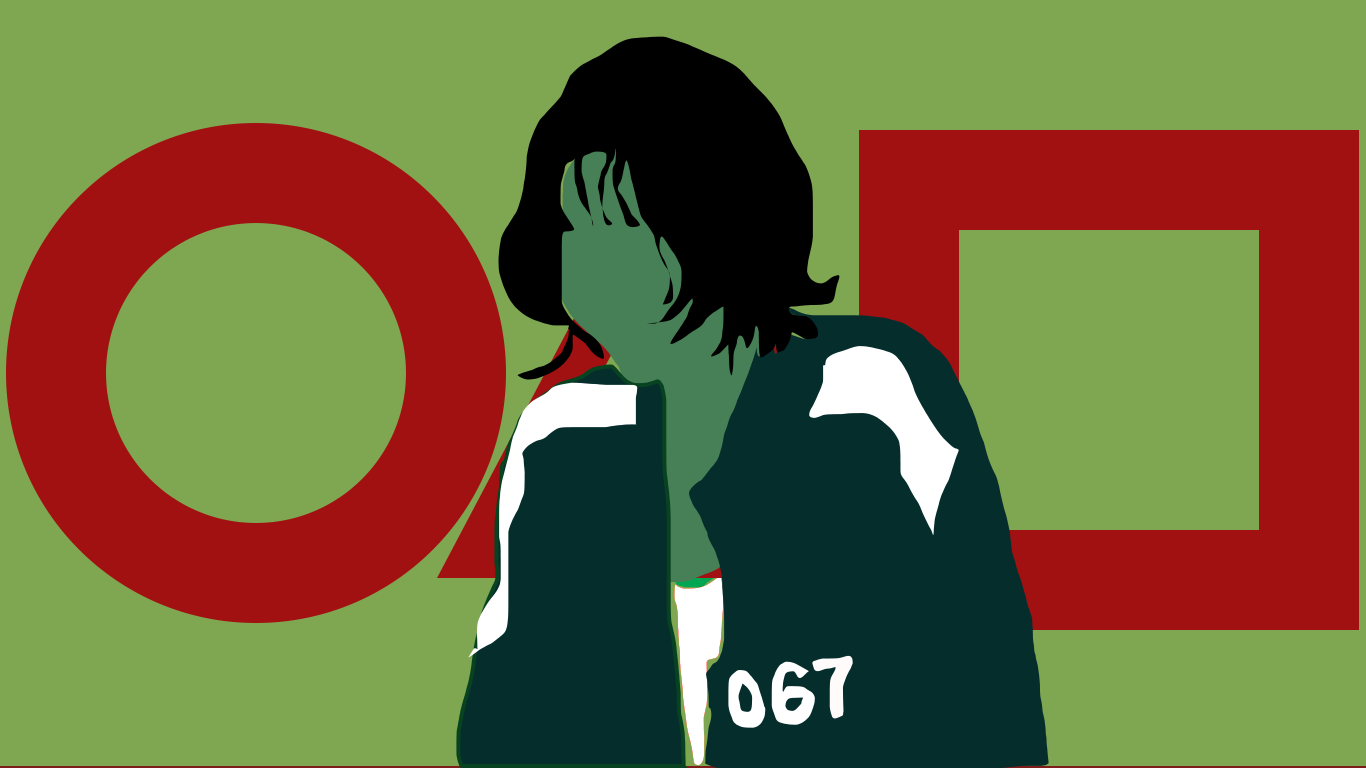 Overall I thoroughly enjoyed Squid Game, even so far as it becoming one of my favourite ever series! As my first experience with Korean television I was far from disappointed. There's whispers of a second season being produced but I doubt this would be for a year or two if at all. So if you're looking for a new binge-worthy show as we enter the colder weather, why not give Squid Game a try?
5/5 stars.