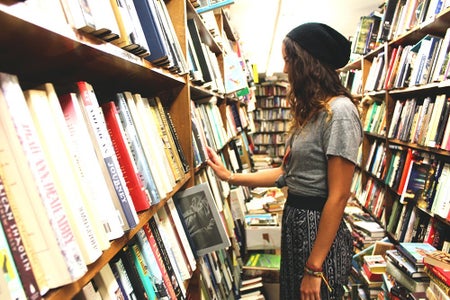 No Career Plan? No Problem...
At the start of my first year, I always assumed I would have a job lined up and ready to go when I finished university. I had no idea what this might be, but naively I believed that over the three years everything would fall into place - I'd have that eureka moment where my perfect career path would suddenly become clear. Of course, that didn't happen. I've submitted my last assignment; my university journey is essentially over and I'm still none the wiser about what my dream job really is.
So, instead of gearing myself up for a new career, I find myself facing my first real taste of unemployment. On top of that, I've ended up graduating in the middle of an unprecedented pandemic meaning job opportunities of any kind are few and far between. If you are in the same boat as me, you have probably been feeling completely overwhelmed by this whole situation. A situation which makes the prospect of crawling into bed and ignoring the world extremely tempting. However, we can't keep sulking forever, so it's time to think more positively about our newfound lack of responsibility.
The first thing is to take comfort in the fact that we are not alone. Never feel like you are the only person to finish university without securing a job with a good salary or without a faint idea of where your life is heading now. I am totally clueless! It's taken a while, but I'm slowing coming to terms with that and recognising that I'm not a failure because I don't have a career plan. Take a step back and acknowledge that you have just completed an undergraduate degree which is a massive achievement in itself! Allow yourself to be proud of that before worrying too much about the future. Reminding myself of what I have done, rather than what I haven't managed to do is the main way I control my feelings of failure.
Keeping busy at home is also a great way of coping with the uncertainty of finishing university, while also providing escapism from thinking about the future. I have started to clear out my bedroom by sorting everything in my cupboards into stuff to keep, stuff I can try and sell, and stuff that really should have been binned years ago. This has helped me to feel super productive and keeps me occupied for most of the day. Finding an activity like this can help provide goals that keep you motivated and positive. Whether it's taking up more chores around the house or even just finding the strength to sort through your university paperwork.
If you find that you simply can't think about anything other than your career, then dedicate some time to this. For example, you can make sure your CV is fully updated to the best standard it can possibly be. Save this clearly in your documents as the most recent version to make it readily accessible. That way, if a job opportunity does arise, you are ready to apply straight away and don't have to scramble around trying to work out where your CV is. You can also brainstorm how to make yourself more employable. This could be through completing online courses and earning certificates, creating a blog, or spending some time improving your skills and knowledge in areas that you know are weak. As an English graduate, I am aware my computer skills could do with a little boost, so I have set myself the goal to try and sort that out. If you are thinking to yourself that you aren't sure what you need to improve then taking time to reflect on that could be another worthwhile task!
Having said all that, I also think it is vital to have some time where there is no pressure to be productive. Once you take that first step on the career ladder, you will (hopefully) not fall off anytime soon. Who knows when we will next have this level of free time again? So, make sure you binge that new TV series you've been dying to see, enjoy being able to read books you actually want to read, and simply enjoy the feeling of being done with your undergraduate degree!