Meet 'Pitch, Please'– UoN's very own Barden Bellas!
In my opinion 'Pitch Perfect' is one of the best films ever made, but did you know that Nottingham has its very own A Cappella scene? The University of Nottingham's A Cappella Society was started in 2014 and now boasts a membership in 141 as an SU Gold Star Society. The Society is home to nine groups in total, who all sing songs ranging from Imagine Dragons to cheesy hits and jazz arrangements – all using no instruments except their mouths. This includes Pitch, Please – the university's all female identifying, non-competitive group. Pitch, Please rehearse for two hours twice a week and their repertoire includes MIKA, Dolly Parton and Lana del Rey.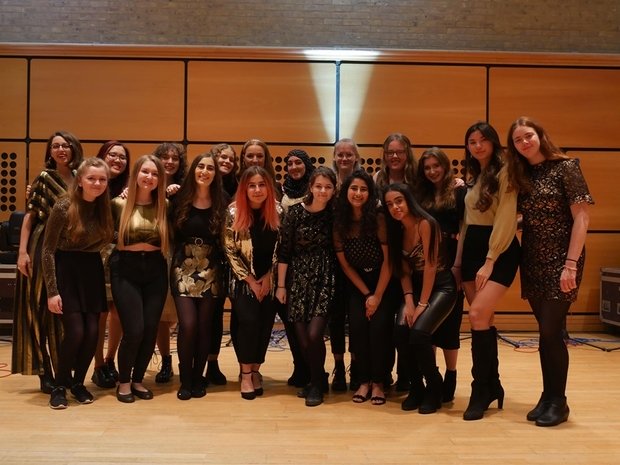 Daisy Forster
This year, to mark International Women's Day, MusSoc and FemSoc are coming together in coalition to create a showcase celebrating all the best female musicians on campus. This will be taking place in the Djanogly Recital Hall on Sunday 8th March at 6pm, with tickets costing £3 for students and concessions and £5 for adults. Amber India Frost, president of both MusSoc and Pro Choice and organiser of this concert hopes that it will 'empower women and those watching to show that we're beautiful and strong. We have so many talents and I hope this platform shows that.'
All proceeds will be going to Juno Women's Aid, a Nottingham based charity focussed on helping women in their area. Their services include a 24 hour domestic and sexual violence helpline, proving support for refugees and one-on-one support for teenagers. 
One of the amazing groups who will be performing at this showcase is A Cappella's Pitch, Please. Directed by Chemistry graduate Sophie Faulkes, this group of girls are excited to be able to celebrate their womanhood with other groups from the university. They are an auditioned group of 14 girls who love to sing, play boardgames and eat takeaways together at their notorious 'Fat Sh*t Get Together's. They can be seen at A Cappella's bi-annual concerts looking sparkly in their black and gold colour scheme but are also often found attempting to sing opera around the music department after rehearsals. 
If you want to join the Pitch Perfect life, the A Cappella Society is a wholesome, welcoming community. Social's are run around every fortnight by the lovely social secretaries, Hannah and Sam, and have included Open Mic nights, Karaoke, Cinema trips, pub quizzes and the infamous 'aca hits Ocean' club nights. It is a truly aca-awesome group. The unauditioned ensemble, Chordally Invited, rehearse Tuesdays and Fridays, 7-9pm, and are always welcoming new members. Come along for a bit of singing and scatting! If singing isn't for you, but you'd love to watch some real life Pitch Perfect action, the A Cappella Spring Showcase will be taking place on Saturday 21st of March in the Djanogly Recital Hall, where all nine groups will be performing. Follow their facebook page here for more information on groups and concerts or to appreciate some a cappella memes. 
At Her Campus we are all about celebrating strong, talented, kind women. Support some of the wonderfully talented female musicians of Nottingham at the International Women's Day concert. An evening of music, entertainment and unashamed womanhood!