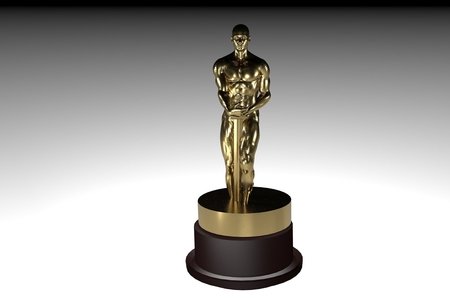 How Diverse is the Film Industry, Really?
I love award season. BAFTAS, Academy Awards, Golden Globes to name a few. Right at the beginning of the year, the nominations for the films of the year are released and the film community explodes into a frenzy to find the time to watch all these films before the award season begins. It's something I love taking part in as I'm a huge lover of films myself, and I can't help but love the Hollywood-ness of the award season. 
"What is she wearing tonight? Who has he brought to the red carpet? Are they together?" are a few of the superficial things award season very much exaggerates, and, like most, I can't help but love it. My excitement to see what my favourite actors and actresses are wearing that night is probably a tad embarrassing, but, as I said, I just can't help but love it. 
For the first time this year, a foreign language film, Bong Joon Ho's Parasite, swept up the 92nd Oscars, winning 4 awards overall, including Best Director and Best Picture. It was a shock for all, despite how amazing Parasite is (worth the watch, it's on at the Savoy until the 20th February, so DEFINITELY make the time), entirely because it's never happened before. The Best Drector was against huge directors like Quentin Tarantino, Martin Scorsese and so on, so when Bong Joon Ho won, it was the most pleasant surprise for everyone. 
Admittedly, the fact that a foreign language film has never won any big awards at these globally known shows is something I couldn't help but question. So many films exist, all over the world that have such beauty and talent, but are not shared across borders, entirely due to language barriers. Like Joon Ho said himself in his acceptance speech at the Golden Globes for Best Foreign Language Film, "Once you overcome the one-inch tall barrier of subtitles, you will be introduced to so many more amazing films".
After Parasite won, I was delighted. I really did love that film, and I was really happy it won, but it definitely threw me into a spiral, leaving me questioning the extent to which this claimed diversity exists within the film industry, and ultimately if those involved, both in front and behind the camera, are getting the recognition they deserve. 
In the six largest categories at the Oscars, including the likes of Best Director and Leading Actress and Actor, only two people of colour were nominated, those being director Bong Joon Ho for Parasite, and Cynthia Erivo for Harriet. It's something that needs to be questioned, explored and publicly retaliated against, because there are so many incredible movies that were created in 2019 by ethnic minority directors, as well as all of the amazing actors and actresses that didn't get the recognition they very much deserved. 
Jordan Peele's US, Destin Daniel Cretton's Just Mercy, Melina Matsoukas Queen and Slim to name just a few, are a handful of films I truly believe were snubbed this award season. The lack of recognition for these films is ultimately a little stressful for a film fan like myself because they are all definitely on the same level of films like Once Upon a Time in Hollywood and Joker. 
Like all things in the media, change will come slowly. The growing diversity in film and TV is slowly but surely coming along, but it is a little frustrating to see. However, all in all, I was very happy about Parasite winning Best Picture this year and I really hope this slight improvement is the beginning of more diversity in the film industry overall.