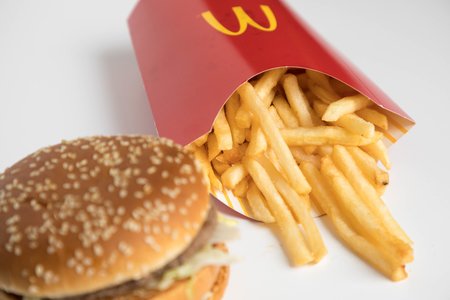 Food Delivery Apps: Ideal New Trend or Dangerous Habit?
Food delivery apps like Hungry House and Uber Eats are becoming increasingly popular each year. It's hard to go a day in Nottingham without seeing a Deliveroo bike speed past you. And this is no wonder seeing as the apps provide access to a vast range of restaurants and food options for breakfast, lunch and dinner. For students with busy schedules this service can be a life saver, cutting out the need to spend time prepping meals each evening. But is relying on takeaways a healthy habit to develop?
All the food delivery apps do have healthy options available to order, such as sushi, salads and smoothies. In fact, orders of healthy meals on Deliveroo tripled in 2018, which suggests there is a growing desire for nutritious food even when opting for a takeaway (Deliveroo, 2018). However, it is hard to know how healthy these options truly are as you don't have any control over the cooking process. The best way to stay on top of your calorie count is to prepare fresh meals yourself. 
Despite the presence of healthier meals on the apps, comfort food still remains a tempting offer. A fifth of Deliveroo's top one hundred dishes came into this category, with KFC chicken wings and Five Guys cheeseburgers making it into the top ten most ordered meals (Deliveroo, 2018). Clearly, these apps can fuel unhealthy eating as they dangle everyone's most craved for junk food right beneath our noses. This type of food will often have much quicker delivery times as well, making it that little bit harder to resist. 
However, not all outlets can offer lightning quick delivery. Sometimes delivery can take up to an hour from popular restaurants during peak times. This begs the question, why bother? The food is often cold by the time it gets to you and re-heating food never ends well. You could cook your own delicious meal during the time it takes for delivery, which would likely be much healthier than whatever you were considering ordering. Stir frys and pasta dishes are quick, easy and can be made nutritional by throwing lots of fresh vegetables into the mix.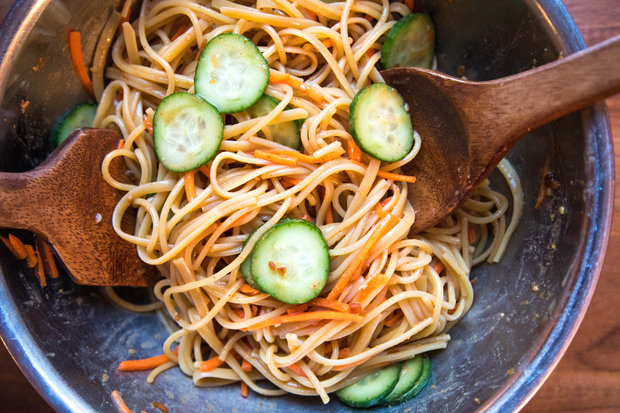 Stepping away from health concerns, the cost of ordering from delivery apps is also important. It's very expensive to make multiple orders from various restaurants week in and week out. It is not just the food that you are splashing out on, delivery costs, although small can add up to crazy amounts if you start to constantly rely on these apps. Buying ingredients yourself may seem like more money initially but this will last longer than a takeaway which only provides one dinner and probably costs half the amount of a grocery shop. Staying away from food delivery apps is definitely the more cost-effective route.
These apps also have a wider impact on communities. Restaurants might lose out on physical customers who are choosing to order in rather than eat out. It's much more fun to eat at a busy restaurant with a nice atmosphere than to be surrounded by empty tables. Everyone enjoys a takeaway now and again, but it doesn't compare to the experience of actually visiting restaurants and enjoying the food fresh from the oven.
So, it seems that ordering from food delivery apps is perfectly fine on occasion. Everyone needs a treat once in a while. However, it's a good idea to avoid this becoming a permanent meal source as it's expensive and likely to lead to unhealthy decisions. Plus, it can be much more fulfilling to cook for yourself or eat out and enjoy the full restaurant experience.