Why We Dance: ND Dance Marathon 2015
This week I took the time to talk to Sophomore Class Council VP Michael Markel to find out about ND's innagural dance marathon. Spoiler alert: It is going to be awesome.
The Basics: The Dance-A-Thon will take place in South Dining Hall on April 10th starting at 7 PM and ending Saturday morning at 7 AM. 
How does a dance marathon work? A typical dance marathon will have people on teams that will collect pledges from family and friends to dance for so many hours. We realize that that is the ideal situation, but if people come and dance and decide to donate money while they are there, that totally works too!
Where did the idea come from? The idea came from various people on our council. Inspiration stems from Indiana University's Dance Marathon that raises money for Riley Children's Hospital in Indianapolis as well as Penn State's THON that raises money for Hershey Children's Hospital. So, why not Notre Dame? Some members of our council volunteer at Memorial Hospital in South Bend and it was well- known they were in the process of constructing a Children's Hospital and needed as much help as possible. It was perfect!
Why is the cause so important? This cause is important because there is a demand in the Michiana area for specialized pediatric care, especially in oncology. For a child with cancer, for instance, they would have to travel at least two hours for every treatment to a different hospital if Memorial did not exist. That being said, upon touring the children's wards at Memorial that currently are used for treatments, it became apparent that they were not up to par. Many children have to share rooms, which can cause psychological strife for all those involved. Additionally, usually only one parent can stay with their child through the night because there is not enough space. No parent should have to be turned away from their sick child's side. Why do we dance? So, that hopefully we can give kids the hope to keep fighting - with their parents by their side for every step of the way. 
Who is sponsoring the event? Our sponsors are Chicory Cafe, Class of 2017, Rocco's, Krispy Kreme, Reckers, Swoop In, and Irish Flats (and we are so grateful!).
in case you forgot what a krispy kreme looked like
Why did Sophomore Class Council decide to take this on? How long has it been in the works? Sophomore Class Council wanted to really make an effort to have an entertaining and enriching event that simultaneously brought us closer to the South Bend community. In the process, we also affirmed the Catholic identity of our organization by encompassing service. SCC has been working on this since December. Luckily, the Sophomore Class Council is an incredibly passionate group of tenacious people who have worked nonstop in the short time frame to make this event a reality. 
What is one thing people should know about the event? The event is a great excuse to dance like a crazy person. There will be free food, fantastic music, as well as inflatable obstacle courses. What more could you ask for?  Also, come for an incredible night that raises awareness for pediatric ailments.
Can I drop in during the night or once I'm in, I'm in/once I'm out, I'm out? You can definitely drop in and drop out whenever! Upon entering, you will be asked to sign a waiver for our inflatables then you will receive a wristband, but after that you are good to go!
What are you looking forward to most about the event? I am looking forward to making people feel awkward because of my atrocious dancing.
Best marketing pitch on why I should go: Let's show what Notre Dame is all about and Shake Down the THONder!
What if I am a bad dancer (asking for a friend)? Well, that's the story of my life. We can band together; it's totally fine. There are going to be many other activities that do not include dancing, so everyone will find something fun!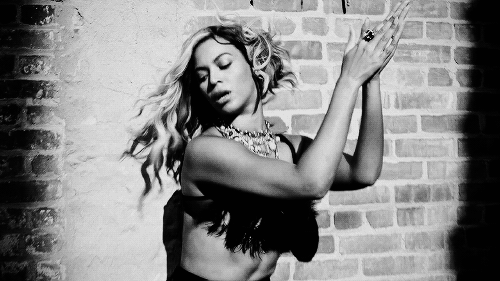 Plans for the future of the event? At the moment, our main focus is to make it through the 12 hours, BUT we would ideally like to start a Dance-A-Thon club that would be dedicated to planning in the future all year round. A lot of other schools do this with great success and we think its time for ND to start!
Saturday morning, how do you think you will feel? I will probably not feel like a ball of sunshine, but it's for a good cause - so I can't complain. We will also have enough coffee to fuel an army, so I'm not worried. 
For more info check out all the social media pages below!
Website for the event: http://nddanceathon.weebly.com
Facebook Event: https://www.facebook.com/events/857900797586837/
Twitter: https://twitter.com/nd_dance_a_thon
Also, from now until the event you can text Beacon ND to 20222 to donate 5 dollars to the cause! You can also donate on our website. Please join in making this a truly special event!
Do not miss out! Huge shout out to Sophomore Class Council on this great idea for an incredible cause. Stop by South on Friday to break it down and help our local South Bend pediatric cancer unit. I don't can't think of a better cause to show off your moves for! Thanks Michael for all the great info!
Follow HCND on Twitter, like us on Facebook, Pin with us and show our Instagram some love!
Images 1 and 3 provided by ND Dance-a- thon,2, 2, 4, 5