Valentine's Week: Tell Your Friends You Love Them This Galentine's Day!
February is the month of love, as I'm sure everyone in a relationship on social media has made sure you already know. With Valentine's Day on the 14th, it seems as though every store, website and brand has embraced the heart-shaped and love-related marketing, covering everything in the red and pink colors associated with love and romance. However, not being in a relationship can make February seem like a very lonely and never-ending month, with brands and websites shoving love and romance down everyone's throats. Luckily, that's where Galentine's Day comes in!
Galentine's Day, celebrated on February 13th or the day before Valentine's Day, is a day created by the fictional character Leslie Knope from Parks and Recreation to celebrate your female friendships and all of the amazing women in your life. Personally, I like this day even more than Valentine's Day (and not just because I have no one to celebrate Valentine's Day with)! Significant others get anniversaries and other holidays that you can celebrate together; meanwhile, friends are celebrated less often. But your female friends deserve some love, too! Your gal pals are often the ones with you through the good times, the low points in your life and they are there to celebrate with you and to cry with you through life.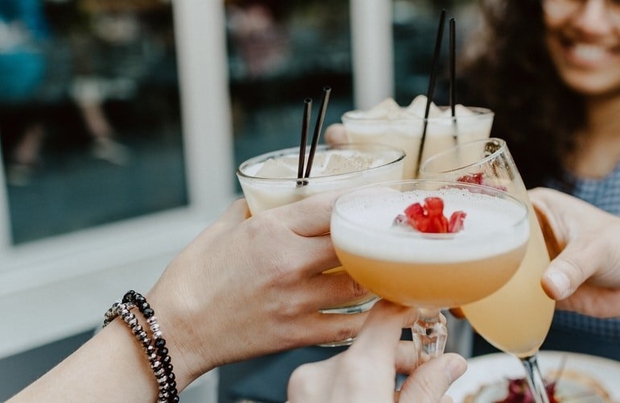 Sometimes I find it a little difficult to express my gratitude and appreciation to my friends; a lot of the time, my friendships are full of self-deprecating jokes and complaining. Real, deeper emotions are often pushed down, buried deep inside, never to be seen again. It feels as though society has forced us to build a wall around ourselves and our emotions, especially when it comes to platonic relationships; and I feel as though we need to remove the stigma surrounding these ideas. It only takes a few moments to remind your female friends how valued and special they are to you, and maybe it's the one thing they need to hear that day. 
It's also important to break down some of the stereotypes of female friendships that exist in the world. Too often, the unflattering stereotypes surrounding manipulation and catty fights and gossip are how the media portrays female friendships, making them seem fleeting and fake. But, at least in my experience, female friendships have been some of the longest and most stable aspects of my life; and I think that it's crucial that we display our affections and emotions in a way that abolishes this toxic view. Especially in such a male-oriented world, it's important for us strong females to stick together and remind each other that we are important and that we appreciate each other. Even just a small gesture can portray your emotions well, such as having a movie night and doing face masks together or calling your friends from back home just to check in on them.
What better day to show your friends that you love them than Galentine's Day—a day specifically made for reminding your friends and other female figures in your life that they are important and cherished. Hug your friends, send them a card, give them a call or celebrate with a waffle brunch in true Leslie Knope style. And remember: ovaries before bro-varies and uteruses before dude-ureses!