Now that we are entering the 11 month of absolute pandemonium because of the pandemic, I have seen a lot of people reflecting on the past year. We question, as I saw in a meme, how can March be next month when it is also last month? As the infinite time loop movie that we have all been dragged into continues, this next month offers us a chance to review how we have changed, what we were doing in March 2020, and the first popular Tik Tok sounds and trends. For me, I have been thinking a lot about the things that I am grateful for and have helped me to get through this very turbulent time. Obviously, I value my friends and family, movies, banana bread recipes, youtube workouts, but I think the one thing that has been able to bring a sense of normalcy, connection, and fun to my life, and that of many others, is reality TV. 
It sounds like an exaggeration but reality TV has really stepped up to the plate during this pandemic. From Bravo to the Bachelor, networks have been pumping out new content as well as streaming old ones. Netflix had major success with Love is Blind, Too Hot to Handle, Selling Sunset, and the Circle. Recently, under pandemic conditions, ABC has held The Bachelorette and The Bachelor, with all contestants following strict COVID quarantines (even to be sent home the day after release). Andy Cohen continues to host his nightly talk show, Watch What Happens Live, discussing all the nightly housewife drama, with guests via Zoom. These networks have continued to fill our TVs with the lives of others in a time when we really want to watch anyone's lives but our own.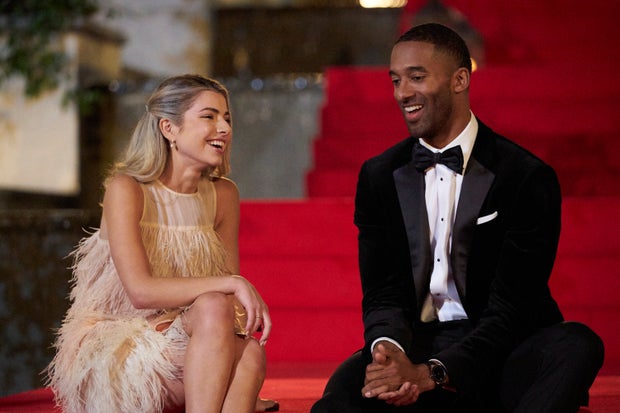 ABC/Craig Sjodin
Reality TV brings a sense of normalcy, as we can still watch our favorite cast of characters and even see how they react to the coronavirus, for good and for bad. My mom is a Bravo-holic, one might say, and not only watches Andy Cohen and the housewives every night, but has started listening to Bravo podcasts as well. 
These TV shows are more than just a way to pass the time, but they are a way for people to connect and bond at a time when that is most difficult. Although we  can no longer have Bachelorette watch parties on Monday night, you can still have group chats where you send memes or theories about frontrunners, or tweet about the stupid dad jokes Chris Harrison makes. Last March, it seemed like the whole world collectively was watching Love is Blind and joking about Jessica saying her age every other minute. In a time where we were all isolated and scared, a collective experience of watching reality TV allowed viewers to distract themselves from the unknown future and know at least we were all going through the same situation. 
Now I watch old episodes of the Jersey Shore in hopes of somehow making my way to Karma nightclub soon and fistpumping with Pauly D, but for now being able to look forward to The Bachelor each week is keeping me going. So thank you, reality TV.