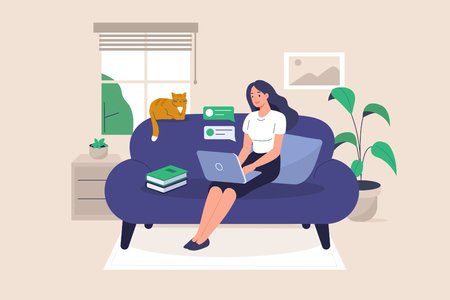 During this period of combined uncertainty and extra free time on our hands, curling up with a good book can be one of the best escapes from our unpredictable reality. I find it amazing how simple words on a page can transform our world view, make us forget about the intricacies of our days and even make us feel like a part of the stories themselves. That being said, here are some of my favorite books I have read recently that should definitely make their way onto your spring reading list.
1.

Woman in the Window by A.J. Finn

As I am still in quarantine from traveling around Europe, this book hit especially close to home. Anna Fox has not left her house in 10 months, and the course of this novel deals with why she has been inside for so long as well as the peculiar neighbors that come her way. This novel is a thrilling page-turner with plot twists that you'll never see coming!

2.

Little Fires Everywhere by Celeste Ng

Now a Hulu mini-series starring Reese Witherspoon and Kerry Washington, Little Fires Everywhere is also about a peculiar neighborhood—this time in the quaint suburban town of Shaker Heights, Ohio. Both the novel and TV show mix humor, powerful messages about love and family and even suspense to tell an irresistible and relatable story. 

3.

Eligible by Curtis Sittenfeld

Anna Thetard / Her Campus

Curtis Sittenfeld is one of my favorite fiction authors, and Eligible takes a modern turn on one of the most classic literary stories: Pride and Prejudice. Coincidentally, this novel also takes place in Ohio (yay, Midwest!) and provides a completely new perspective on a familiar plot.

4.

The Harry Potter series

Although somewhat of an outlier here in terms of genre and age, these novels are the perfect way to reminisce about childhood while learning something new and finding an innate sense of comfort in their pages every time. After all, when else is the perfect time to set a goal for reading all seven books than when we're at home for a couple of months?

5.

Today Will Be Different by Maria Semple

Rounding out our list is this funny, easy-read piece of fiction from the author of Where'd You Go, Bernadette. This book has been the perfect homework break for me during our first week of online class.
Hope these suggestions can be of some benefit, and happy reading!