Although that title is very much clickbait, you may be wondering exactly how I achieved this position as a realtor at the mere age of nineteen. 
My friend group and I knew that housing for senior year at ND can be quite competitive, as many people secure their living situations during their sophomore year. However, we underestimated just how fast people did this and quickly realized that we were late to the game. But when we realized this, we were all in the midst of midterms hell, which meant pushing our house hunting back even more. 
Fast forward a bit to this weekend. My roommate and I sacrificed our post-theology nap to begin our delayed search for off-campus housing options for our group of eight friends (this is where I believe my career as a realtor began). Zillow, realtor.com, rent.com, offcampus.nd.edu, apartments.com became my best friends for the weekend. 
Simple and casual searches such as "houses for rent in South Bend" soon turned into spending at least 4 hours a day on the phone with leasing teams from different apartment complexes, townhomes and realtor groups. I began to lose hope as I saw the options available, or shall I say leftovers, for our senior year. 
Like I said, I called nearly every housing complex or realtor group in the area. Irish Crossings? Tried it. Wexford Place? Hahahaha. Irish Flats? Yeah, it was a no from them. Irish Row? Been there. University Edge? Done that.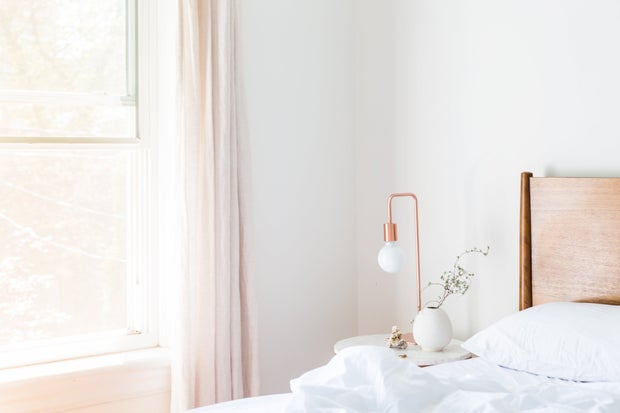 Pexels
Expensive options, such as The Foundry, were available, but this was not really a practical situation for a group of eight. While I thought the stripper pole and crusty floors that just seemed to scream "sticky beer" included in the photos for one of the sports' houses were unique touches, I decided this was not the move for us either. 
My group of friends had a variety of factors that made it difficult for me to search. Whether it was the number of bedrooms, the price, the location, or the lack of furniture, I seemed to constantly hit a roadblock. 
But alas, I found it. I don't know how, but I did it. 
I stumbled across a cute green house only a half-mile from campus. I called the owner of the house around 9:00pm on Monday night, expecting to reach the voicemail and leave a message. Instead, I hear a real person! After talking over the phone for about an hour, I could instantly tell that the owner of the house is an extremely personable and caring guy, who really just wants us to have a memorable and stress-free senior year. 
I put on my big girl realtor pants, which were a pair of BP sweatpants and presented this option to my group of friends at a hallway meeting at 10:45pm on Monday night. What I thought would be an hour meeting turned into nearly four hours of back-and-forth discussion of all of our options. It got heated and tense, as we were all extremely stressed out about this situation. Little did we know that a bomb was just about to be dropped on us.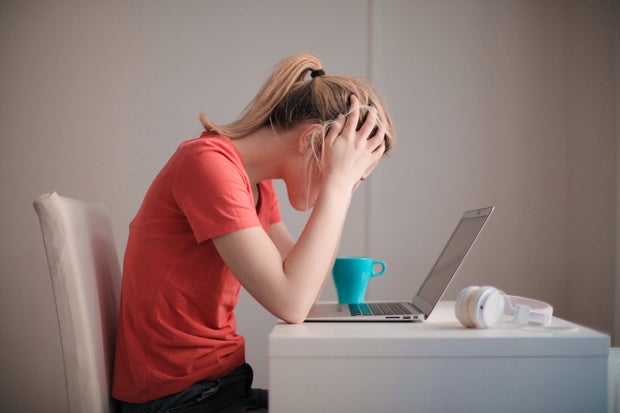 Photo by Andrea Piacquadio from Pexels
There was another group of sophomores looking to rent the house. And they already toured the house! *Queue more stress and anxiety*
We deliberated, we shouted, we argued, but we finally agreed to put in the deposit at 7:00am the next morning to "beat" the other group, even though we had never seen the house in person before. We were blindly going to pay a large amount of money for this house simply because our desperation was REAL. We dispersed for the night around 2:00am and planned to sleep for 4 hours before we sent the money. 
The morning rolled around and one of my friends seemed unsure and weary. She said that her parents wanted her to uber past the house just to see the outside and confirm that the vibes are okay. Next thing we knew, five out of the eight of us were calling ubers at 7:00 in the morning and making our way through Hesburgh to get picked up at Library Circle. 
We explained our…unique situation to the uber drivers and they graciously allowed us to get out of the car and walk around the house. We ran the perimeter of the house as the sun was rising, and I can safely say I will never forget the first time we saw our senior house. 
When we returned to campus, we chaotically sent the deposits to the landlord, as my three friends tried to juggle signing into their bank accounts while simultaneously taking notes as their GGL Zoom was happening. 
Overall, I learned a lot from this experience. I would say do not wait till the last minute to find senior housing, but honestly, I think everything happened for a reason. Who knows, maybe I would have never seen this gem of a house if we started searching a month ago, or maybe the listing would not have even been posted yet. I also learned that I kind of have an eye for this house hunting thing. Maybe I'll add a real estate minor to my college career. Or maybe not, because I really think I have enough experience after this whirlwind weekend of house hunting to just call myself a realtor at this point, so hit me up for all of your senior housing needs.