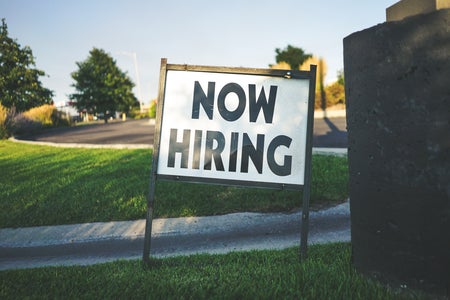 I get paid to make TikToks.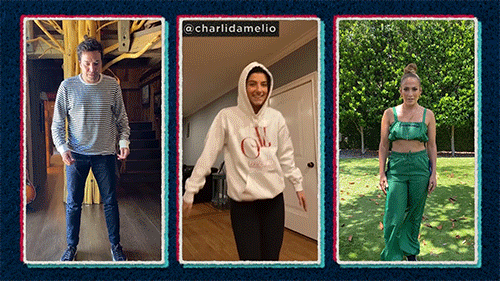 The Tonight Show Starring Jimmy Fallon / GIPHY
And no, I'm not an influencer.
I work as a New Media Intern for Notre Dame's Office of Recruitment and Communications — objectively the best job on campus! The interns help run all the Notre Dame Admissions social media accounts (hence, how I get paid to make TikToks).
The job is just as fun as it sounds! I get to create content on social media about student life, cover cool events happening on campus, connect with prospective students and write blogs about the many different aspects of the Notre Dame experience.
When I was a prospective student, I was a dedicated reader of the student blogs. No one in my family had gone to Notre Dame, so the blogs were how I learned about the school's traditions and opportunities. Reading this blog was how I first heard about The Shirt tradition — at the first home football game each season, students wear a special shirt designed for that year. It was through blogs like these that I started to fall in love with the Notre Dame community, filled with quirky traditions and genuine students. And now, I get to write my own blogs for prospective students!
I love that the interns are given the freedom to start and pursue their own projects. I was able to create a Spotify account for ND Admissions and recruit "campus celebrities" to make playlists for us. So far, the likes of Fr. Pete, Rachel and Sarah (our Student Body President and Vice President) and many of our sports teams have contributed playlists! Two other interns and I also started hosting a podcast. What's better than getting paid to talk about being a college student?
I love that we have a team of interns. It's always more fun to brainstorm new content ideas together, and it's so rewarding to see our creative visions come to life. 
Getting to interact with prospective students is also one of my favorite aspects of the job. When I was a high schooler, I had a ton of questions about Notre Dame and college life in general, so it feels great to be able to serve as a resource for prospective students. 
Although sometimes it can be difficult to balance the things I don't like about Notre Dame with my desire to be a good ambassador for the school, I've learned that there's space to hold both feelings. Although it's tempting to put on a front and show prospective students an idealized version of my college experience, being honest and genuine is what connects with people the most. 
Follow ND Admissions on social media if you want to watch the interns live out our TikTok dreams!
TikTok / Instagram / Snapchat / Twitter / Spotify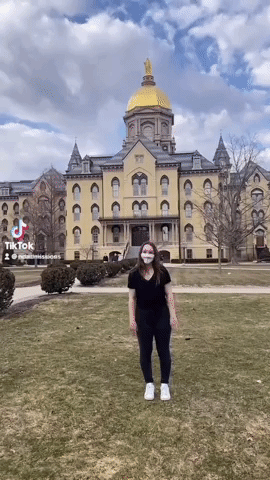 Original video by Hailey Oppenlander
Follow HCND on Twitter, like us on Facebook, Pin with us and show our Instagram some love!