In case you missed it, last night was the always highly-anticipated Grammy Awards. Like always, there were some high and low notes (get it?) throughout the evening. Here's a look at some red carpet looks, star performances and winners from the evening.
Must-See Red-Carpet Looks
Taylor debuted a new bob with a to-die-for two piece dress by Atelier Versace. She brought her BFF Selena Gomez as her date, dressed in a stunning blue Calvin Klein number. Basically, T-Swift and Selena were the best-looking couple of the night…and they're not even dating.
The incredibly attractive Sam Hunt rolled up in a bold pastel-pink suit. Say what you want about the outfit, but it doesn't change the fact that he is still one hot piece.
In a sleek black pant-suit and (hopefully) faux mullet, Zendaya stunned on the red-carpet. While the look wasn't classically pretty, we're all still jealous that she can pull these edgy looks off.
Actress Kaley Cuoco was one of the best dressed of he night, rocking the heck out of this Naeem Kahn jumpsuit. YGG.
Justin Bieber gets brownie points for bringing his adorable little brother along. 
Memorable Performances
Per the usual, T-Swizzle crushed it, opening with a powerful rendition of "Out of the Woods", complete with a glittery black cat suit.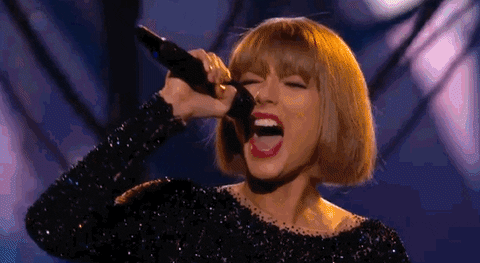 Sam Hunt (swoon) and Carrie Underwood also performed a mash-up of Hunt's "Take Your Time" and Underwood's "Heartbeat" sure to please any country fan.
Lady Gaga paid tribute to the late, great David Bowie with a theatrical performance of some of his best songs.
Adele sung "All I Ask" and received a standing ovation, despite some sound problems interrupting the performance.
Justin Bieber performed both an acoustic "Love Yourself" and the upbeat "Where Are U Now."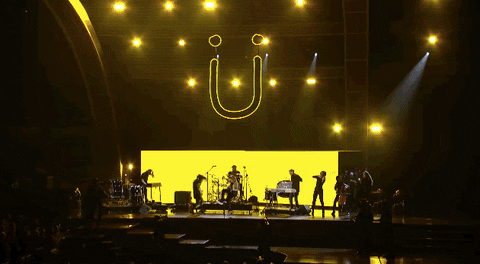 Gwen Stefani did a live music video where she took a tumble on rollerblades, which may or may not have been staged...awk. 
The most memorable of the night was Kendrick Lamar's powerful, politically charged and passionate performance of "The Blacker the Berry" and "Alright." If you thought Queen B made a statement at the Super Bowl then wait until you see this.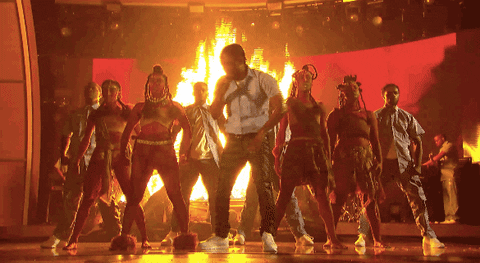 Some of the other performances included Little Big Town, Alabama Shakes and The Weeknd, and a tribute to Lionel Richie, 
Winner-Winner:
Album of the Year: Taylor Swift, 1989
In her acceptance speech Taylor gave a powerful message to young women...which could have also been a dig at Kanye West. Note to Yeezy: Don't mess with Tay. 
Song of the Year: "Thinking Out Loud" by Ed Sheeran
How Taylor Swift reacted was #friendshipgoals. Who knew someone could be so excited to lose.
Record of the Year: "Uptown Funk" by Mark Ronson Featuring Bruno Mars
Best New Artist: Meghan Trainor
Best Rap Album: Kendrick Lamar, To Pimp a Butterfly
Best Country Album: Chris Stapleton, Traveller
Best Country Song: "Girl Crush" by Little Big Town
Best Rock Song: "Don't Wanna Fight" by Alabama Shakes
For the full list of winners look here.  
That's the highlights from the 58th Grammy Awards. Hopefully we'll be blessed with another year of amazing music.
Follow HCND on Twitter, like us on Facebook, Pin with us and show our Instagram some love!
Images: 1, 2, 3, 4, 5, 6, 7, 8, 9, 10, 11, 12