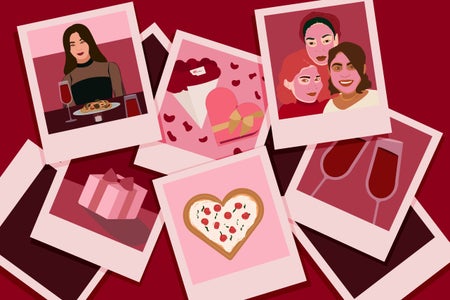 The Ultimate Galentine's Day Guide
Valentine's Day doesn't just have to be a day of love and roses with your significant other. Who wouldn't love getting in the spirit of the holiday with the people that are always there for us — the girls! One of my favorite ways to spread love is Galentine's Day. Coined by "Parks and Recreation" character Leslie Knope, the Feb. 13th holiday is the perfect excuse to celebrate your gals! Now more than ever, the need to feel connected to your friends is critical. Apart from sending your girls some chocolates and cards, take the next step to make this year's Galentine's Day as special as possible. 
What are you waiting for? Send those invites, put on your favorite pair of pink PJs and fuzzy slippers, forward that Zoom link and get ready for the best virtual Galetine's celebration yet.