In case you haven't heard, sweetgreen has finally made it to Northwestern. Located at 1601 Sherman Avenue, it's the perfect place to grab lunch after your South campus class or Target run. Enjoy your meal on the sun-soaked, high top bar. Order pick-up or get your greens delivered right to your apartment or dorm fast when you order through sweetgreen's app. Satiating yet light, indulgent yet affordable, sweetgreen is the perfect college student go-to.
The restaurant concept was founded in 2007 by Nicolas Jammet, Nathaniel Ru, and Jonathan Neman: three Georgetown business schools undergrads. The trio opened their first store in Washington D.C. Since then, the premier salad franchise has expanded to 175+ locations across 16 states + Washington D.C. Sweetgreen is on a mission to build "healthier communities by connecting people to real food"—food that is not only healthful but also sustainable.
Their menu features classic salads, warm bowls, sides, and their own brand of ice teas. Popular orders include the Kale Caesar, Guacamole Greens, Super Green Goddess, and Garden Cobb. But for many sweetgreen regulars, the seasonal specials remain unrivaled. Thanks to sweetgreen's Ashely Edwards, I had the chance to try several of these seasonal items. And, as a preface, let me just say, now I completely understand the hype.
Elote Bowl
Roasted corn and peppers
Heirloom tomatoes
Shredded cabbage
Cilantro
Goat cheese
Spicy sunflower seeds
Tortilla chips
Warm quinoa
Argula
Lime cilantro jalapeño vinaigrette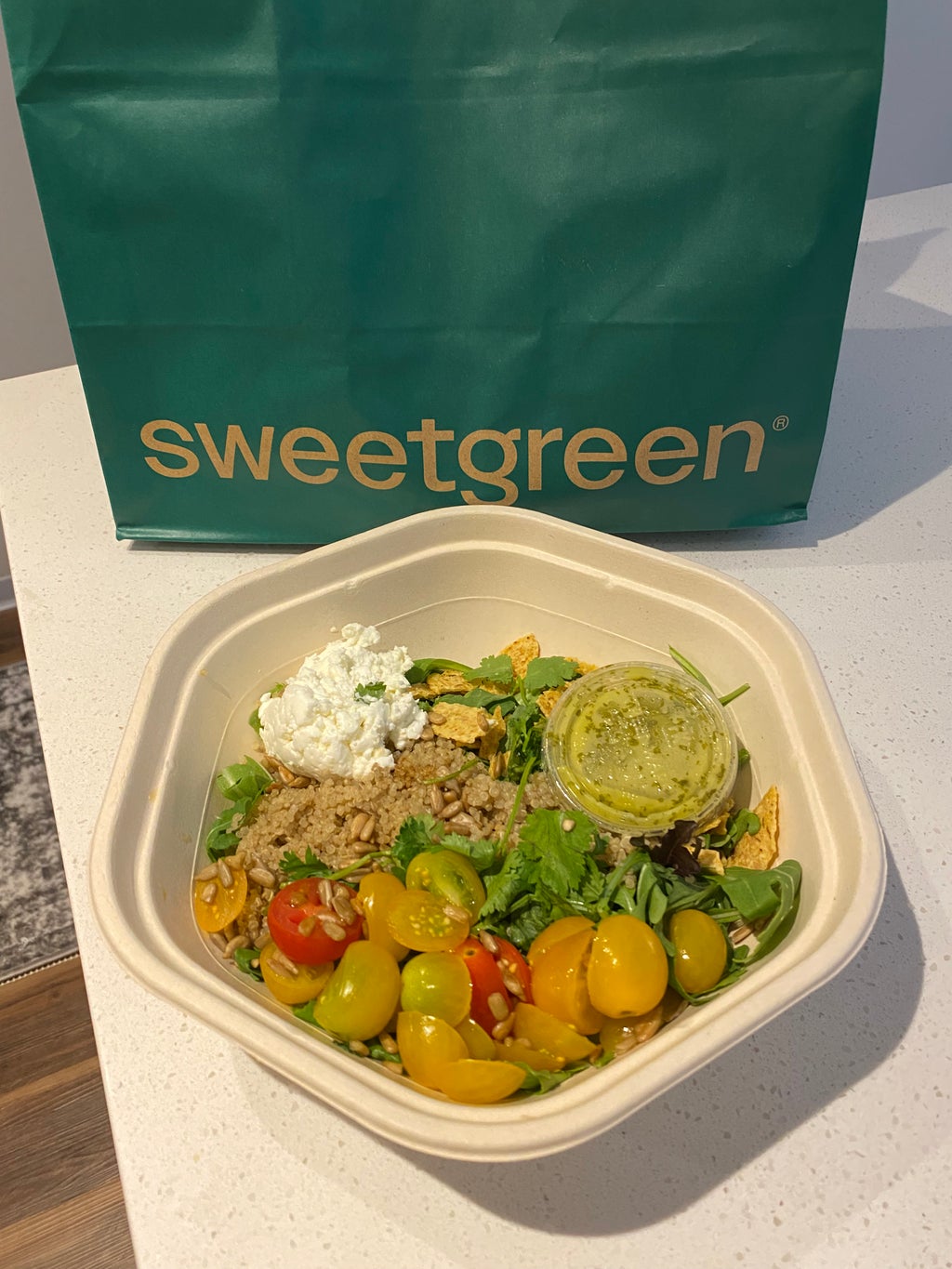 This salad is the perfect blend of sweet and savory. The cherry tomato and vinaigrette dressing add a citrus tang to the tartness of the arugula-goat-cheese-blend. Tortilla chips and sunflower seeds satisfy your salt craving. My favorite is the warm quinoa—it balances the peppery kick. Plus, quinoa is a complete protein, high in fiber and a great meat-substitute. I can't wait to order the elote bowl again while it's still available.
SHROOMAMI
Roasted tofu
Warm portobello mix
Raw beets
Cucumbers
Basil
Sunflower seeds
Warm wild rice
Shredded kale
Miso sesame ginger dressing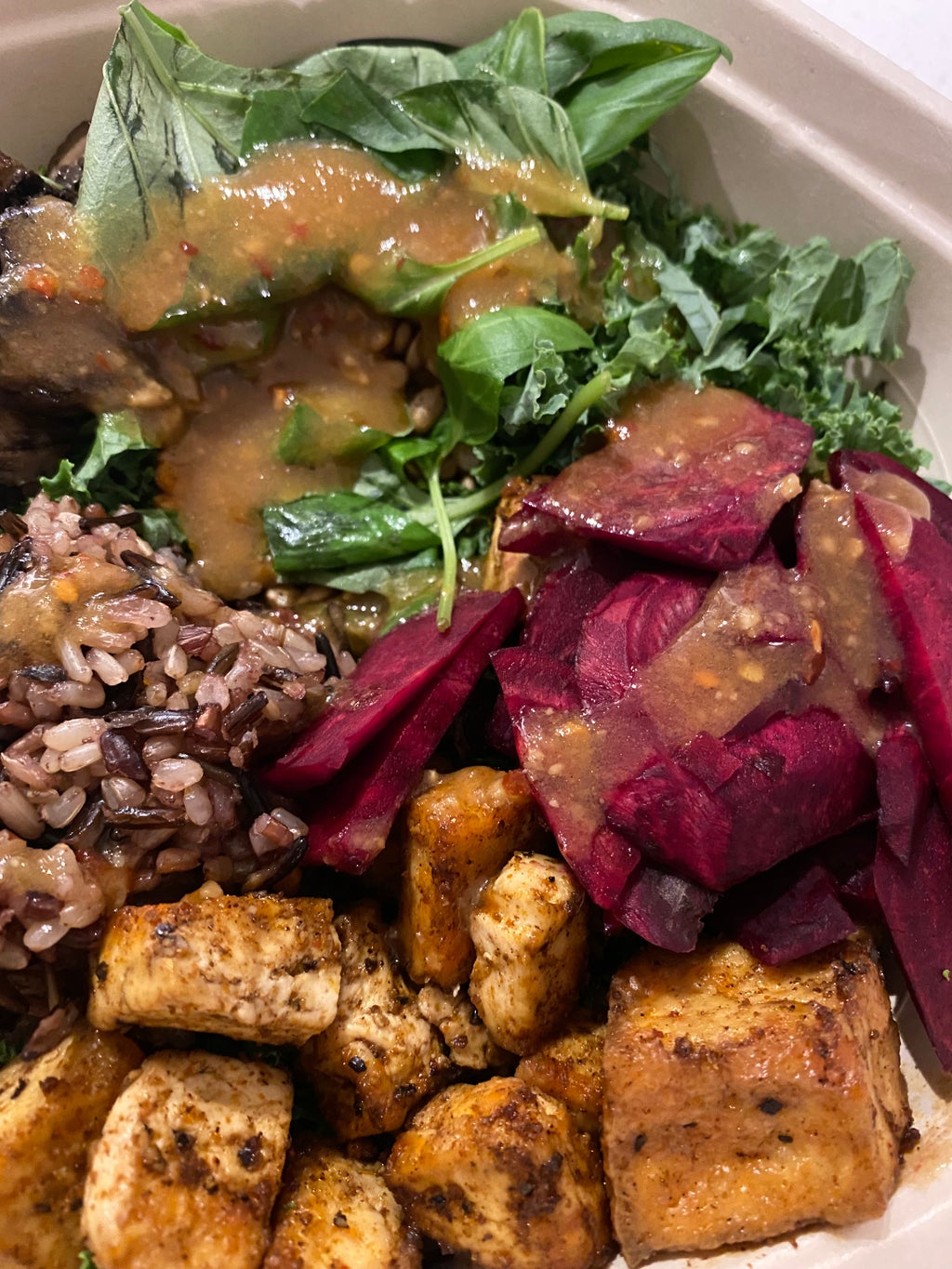 Portobello mushrooms, basil, beets, and tofu in a kale-wild-rice-combo …. absolutely divine. As a tofu connoisseur, I can say this dish did not disappoint. The beet's crunchy texture and natural sweetness pair well with the bitter lettuce blend. But, the best part is the miso sesame ginger dressing—its zesty, ginger flavor elevates an otherwise mild salad into something a bit more spicy. The shroomami bowl is a must-order for sesame chicken fans.
NU CUSTOM CODE
HerCampus wants you to check out sweetgreen's Evanston location asap. Enjoy $5 off your next order by downloading the sweetgreen app and enter your email address connected to your sweetgreen account, here.