Get Ready: Diet Coke is Coming to Northwestern
This is a sponsored feature. All opinions are 100% our own.
This is a sponsored feature. All opinions are 100% our own.
Are you ready? This Monday, May 6, Diet Coke is stopping by campus to give Northwestern students a chance to try their six new flavors, just in time for midterms. Diet Coke will have a booth set up on the Norris East Lawn from 10 a.m. to 3 p.m. Make sure you stop by for a pick-me-up before class or for a fruity beverage to pair with your lunch. Or, if you're looking for a break, you can enjoy the (hopefully warm) spring weather on the Lakefill with one of Diet Coke's refreshing drinks.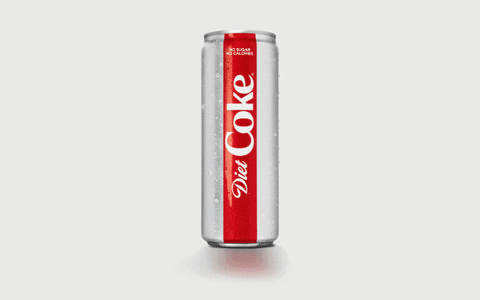 Can't wait to find out what flavors Diet Coke has to offer? Well, we have the answers. There are six new varieties: Ginger Lime, Twisted Mango, Zesty Blood Orange, Blueberry Acai, Feisty Cherry and Strawberry Guava. Not sure which you'll like the most? Stop by the Diet Coke booth on Monday, May 6 to taste them all. 
Don't forget to stay tuned to Her Campus Northwestern's social media pages (@HCNorthwestern on Twitter and @hercampus_nu on Instagram) to learn more about the Diet Coke tour as the date approaches. We can't wait to review the new flavors and check out Diet Coke's aesthetically-pleasing new packaging. 
Gif Courtesy of GIPHY