The Best of The MTV Movie Awards 2016
April 10 marked the airing of MTV's 25th Movie Awards. Yes, there have been a quarter of a decade worth of Best Kiss awards, weird rap breaks and celebrities making fun of themselves. This year was no different, other than the fact that it was held on the Warner Brothers' lot (so outside) and there was a lot of hoopla about it being the 25th anniversary. There were, of course, some stand-out moments, which lucky for you, we have outlined below:
The Hosts
I watch a lot of award shows so I've noticed many things, one of them being that they really suck if the hosts don't bring it. And Dwayne "The Rock" Johnson and Kevin Hart brought it! If I have to watch every award show from now on and just have The Rock and Hart host them, I wouldn't mind. Their comedy was on point, they fed off each other and just complimented each other so well. The jokes were hilarious and their skits were pretty good as well.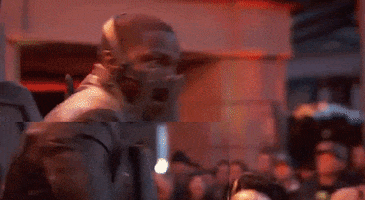 The best parts were probably when they came riding in Mad Max style and then when they went on a Marvel dissing rant dressed as Batman (Hart) and Superman (Johnson). When Hart went off on Samuel L. Jackson, everyone in the audience lost it. They also told Chris Pratt to go back to sitcoms but Pratt was a good sport about it and agreed.
Notable Winners
"Star Wars: The Force Awakens" walked away with the Movie of the Year award, which was a surprise to no one, as it was the highest grossing movie of all-frickin-time! Daisy Ridley, who plays Rey in the film – the female lead, if you have been living under a rock – won for Best Breakout Performance.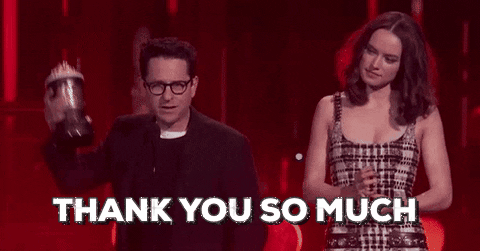 Ryan Reynolds won Best Comedic Performance and was presented with a rap full of backup Deadpool dancers, which he said would have been awkward if Amy Schumer had won (oh Ryan, you're so funny).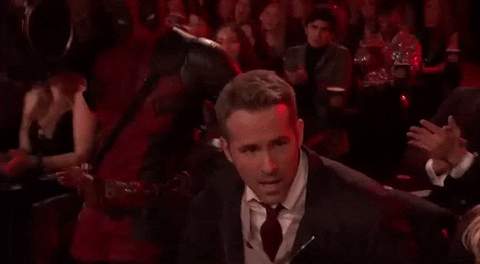 Rebel Wilson and Adam Devine won the coveted Best Kiss award and in true MTV Movie Award fashion, they smooched on stage. But not just kiss: they got to the ground and really went at it. It was semi-uncomfortable to watch, but at the same time I couldn't look away. Either way, it was entertaining, so kudos to them.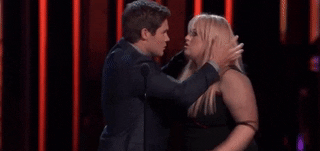 And Melissa McCarthy won the Comedic Genius award for her countless roles that have made us all pee laughing. As McCarthy said herself, even though she was the first woman to win that award (which is CRAZY), she is definitely not the first woman to deserve it.
All the Sneak Peaks
Other than the Best Kiss award, the MTV Movie Awards are best known for the many sneak peeks they give of upcoming blockbusters. This year, the movies shown were "Fantastic Beast and Where to Find Them," "Captain America: Civil War," "King Kong: Skull Island," and "Suicide Squad." They can ALL be found on here!
The Performances
As with most awards shows, the performances were pretty great. Nothing too out of the ordinary happened, other than Halsey taking her hit "Castle" down a bit in range, which could have been because of sickness or maybe just to get the notes down for the live performance (the show was not aired live, but filmed a couple days prior). But her song, featured in the new "Snow White and the Huntsman" movie, was introduced by Chris Hemsworth, Charlize Theron (who won Best Female Performance earlier in the night) and Jessica Chastain – all starring in the movie.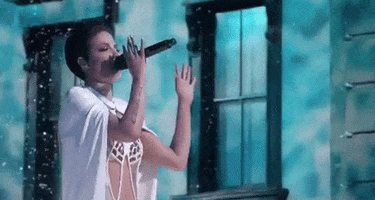 Ariana Grande performed her newest single, "Dangerous Woman" in a bright pink, satin mermaid dress with a white fur shawl, rocking a sultry Marilyn Monroe vibe. And her vocals were pretty flawless, which is unsurprising.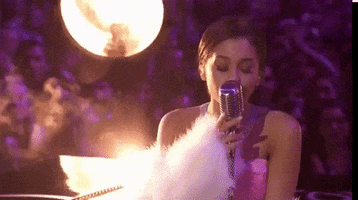 The Lonely Island also did a performance of a medley of Will Smith's biggest hits in a prelude to Smith winning the Generation Award.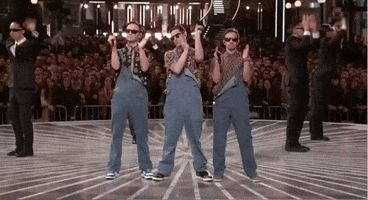 Will Smith
Mr. Will Smith walked away with the biggest award for an individual that the MTV Movie Awards has to offer. It is given to an actor/actress that holds a special place in cinematic history. Smith, who attended the award show with his sons Jaden and Trey, definitely deserves it. As his presenters Queen Latifah and Halle Berry said, he is a trailblazer for not only rappers (he is the only rapper to also make a huge career out of movie making), but for people of color as well, not only by representation in movies but also for his advocacy on various issues. It was very touching and well done - Smith himself got choked up. Definitely one of the best moments of the night.