Tuesday afternoon, I trudged out of my morning classes into the dreary weather. It was drizzling and I was exhausted — not a good mix. But, as I walked to my apartment awaiting crashing in my bed, something caught my eye like a beacon of hope: the Primark mobile closet.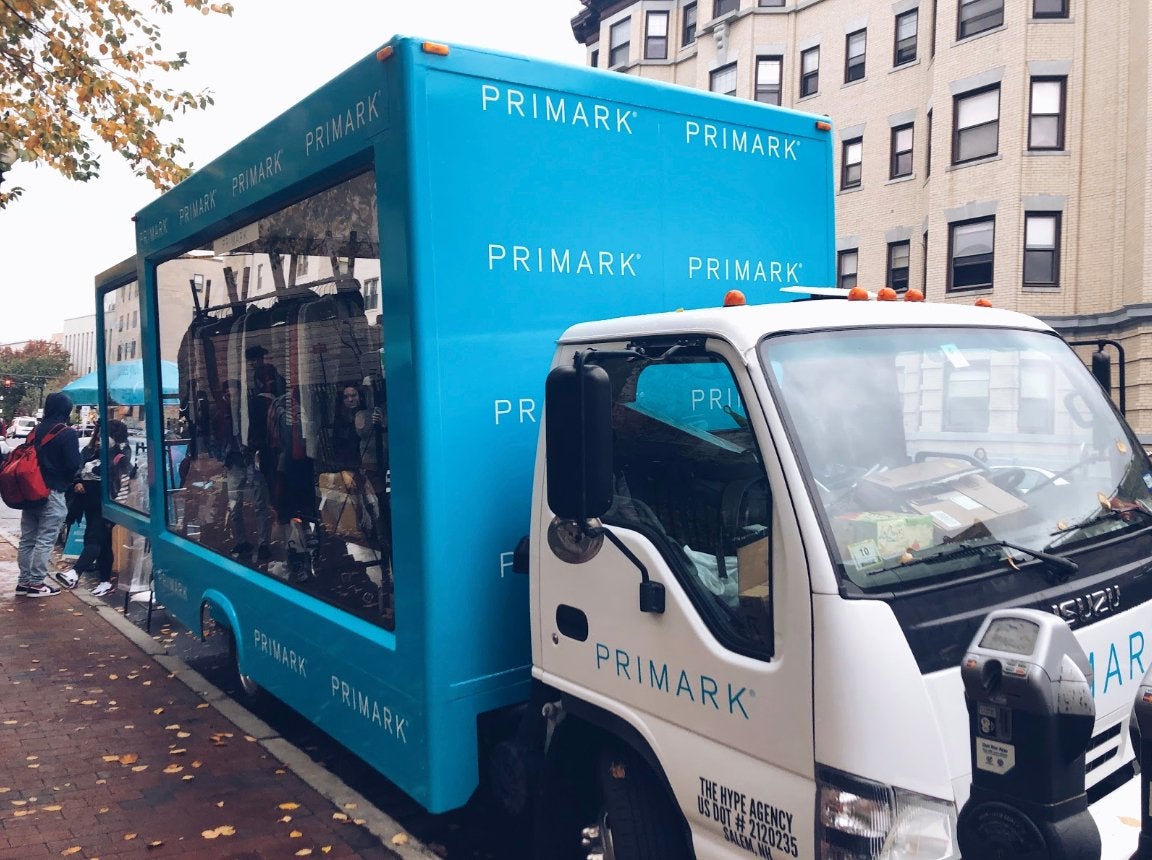 Courtesy of Ivy
The Her Campus x Primark Trend Report IRL campus pop-up tour came to Northeastern on November 5th from 11 a.m. to 3 p.m. From the front, the pop-up looked like a normal bus; but in the back, there was a mini closet filled with looks for the upcoming cold weather.
I walked up the stairs of the closet and was met by a friendly staff member. The closet was adorably decorated with mannequins dressed in stylish Primark outfits and a small sitting area. There was a rack with some of the comfiest-looking sweaters and coats I'd ever seen, all of which were up for sale. 
Courtesy of Ivy
Courtesy of Ivy
At the entrance of the pop-up was a wheel that people could spin for free and win Primark prizes. There were accessories, beauty products and much more up for grabs. I spun and got the cutest little Primark tote bag and a gift card! 
Courtesy of Ivy
The pop-up also promoted that Primark is hiring for holidays, so students could not only get a glimpse of the newest styles but ask questions about joining the team.
Want to see a pop up at Northeastern? Never fear! The mobile closet is making its way around Boston until Nov. 15. Take a look at the Facebook event here to see where you can find it! Want to visit the Primark store? The closest one is a short walk away from the Downtown Crossing T station, which you can get to through the Orange Line.
Brb, about to go splurge on these adorable styles. Thank you, Primark!