My Adult-Free Trip to NYC
With the outbreak of COVID-19, I am thoroughly practicing social distancing just like everyone else should be doing. But before this worldwide lockdown, I was able to travel to New York City during spring break with one of my close friends from high school. This was the first time I had traveled alone without my family, and it was both exciting and nerve-wracking. I thought I'd share a little bit about my experience to help anyone else who hasn't traveled alone before but would like to in the future. 
I had recently become obsessed with the Dear Evan Hansen soundtrack, so the week before spring break, I spontaneously suggested to my friend that we should go see it. She was all in, and after getting permission from our parents, we decided to buy tickets for the Tuesday night performance, with high hopes of seeing Jordan Fisher star in the role of Evan Hansen. Although Broadway tickets can get pretty expensive, we were able to find center-stage mezzanine seats for only $113 because our performance was on a weeknight. (Note: many shows do have ticket prices that start at under $100, and "nosebleed" seats usually still have a good view of the stage!) 
The most difficult part of the trip was the planning process, but it was also the most important. We made sure to pre-plan everything, including not only the tickets, but lodging, and transportation. We decided to plan for a two-day, one-night stay in the city. As most people know, Airbnb is a great affordable alternative to hotels. Neither of us had used the service before, but the website was super user-friendly and easy to navigate. We were able to find an Airbnb host in Uptown Manhattan with an extremely good price, for about $45 per night (including fees), which amounted to around $23 per person. Though we got lucky, I recommend booking your Airbnb weeks ahead of time in order to find the best deals. 
As for transportation, our original plan was to take a regional train to Philadelphia, where I'm from, then transfer to a different line that would take us to NYC. However, we ran into a major setback at 30th Street Station. I realized that the trains I had looked at didn't actually take us where we needed to go, and the only other train option was Amtrak, which can cost anywhere from $60 to over $100. Terrified of spending that much, we panic-searched for alternatives, and thankfully my friend found our savior: BoltBus, with a one-way ticket to NYC that cost only $15! This affordable bus company runs between many major cities on the East and West Coast, so I would highly recommend it to anyone living in those areas and looking to travel affordably. After that moment of panic and a bit of sprinting, we safely made it to Manhattan at around 2 P.M. on Tuesday.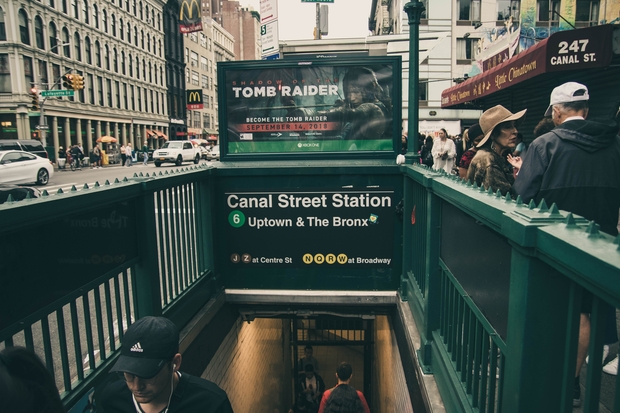 The main event on our itinerary (and the only one we actually planned) was obviously Dear Evan Hansen, which I'm happy to say was an amazing experience. Unfortunately, Jordan Fisher did not perform on the night that we went (which may have slightly crushed my soul), but the performances were still excellent and moved many people to tears. I was misty-eyed — my friend was full-out bawling. Needless to say, I would highly recommend checking it out if you ever get the chance!
As for the rest of our trip, we honestly just went with the flow. In an effort to save money, we tried to pick activities that could be enjoyed free of cost. On the Tuesday before the show, we visited the High Line and some old bookshops, although it rained for most of the afternoon. On Wednesday, we decided to take the Metro to Queens, where we enjoyed the outdoors at Flushing Meadows Park, and tried some of the most delicious crepes at T-Swirl Crepes in Chinatown.
In total, I spent around $300 total over our two-day trip (including the show tickets), which is honestly pretty impressive considering how expensive New York City is. Per usual, we splurged on food, but finding cheaper alternatives for transportation, lodging, and entertainment definitely helped cut the costs. Although we had a few setbacks, our trip was an overall success, and it was also a great learning experience for the both of us. Hopefully, by reading my experiences, you will feel more prepared to travel adult-free one day!