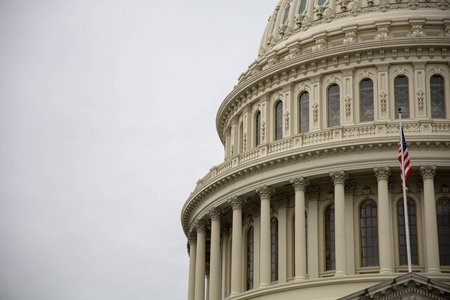 The Importance of Registering to Vote
This is a sponsored feature. All opinions are 100% our own.
Student voting, and the lack thereof, is a huge issue in today's politics. A large contributor towards why students aren't voting, according to the Campus Vote Project, is due to missing the registration deadline. In 2014, according to their analysis, 21 percent of 18-24 year-olds failed to meet the deadline and 6.2 percent of this group lacked any information on how or where to register. In total, 1.7 million eligible youth voters missed out – in perspective, the popular-vote gap between Al Gore and George W. Bush in the famous 2000 election was only 547,398 votes. Clearly, knowing how to register is important, and we at Her Campus are here to help you out! As a bonus, you can come watch a live stream of Bernie Sanders discuss this very issue of student voting with the New York Times on Oct. 3 at Northeastern's Churchill 101. 
How to Register
The first step in registration is figuring out what state you are registering for – you can only be registered in one state at a time. For those of us college students who split our time between two states, there's a choice to make. Let's start by talking about how to register in Massachusetts.
If you are planning to register in Massachusetts, the paper registration form will ask for your Massachusetts driver's license or ID number, or the last four digits of your Social Security Number; to complete your voter registration online, you must have a Massachusetts-issued driver's license or non-driver ID. Check out the registration deadlines below and keep in mind how long it takes for mail to be procesed.
Voter Registration Deadline: 20 days before Election Day
Primary Election Registration Deadline: August 15, 2018
Primary Election: September 4, 2018
General Election Registration Deadline: October 17, 2018
General Election: November 6, 2018
Once you are registered, all you need to do is find your voting site (for locations and hours, check out www.wheredoivotema.com/). Figure out if you have a time conflict because there are always options to vote early in-person, though those polls will differ from your assigned voting day location.
NOTE: Being registered at your college address will not affect financial aid, your tuition status or that your are dependent on your family. If you have a vehicle, however, registering to vote will mean you must register your vehicle and get a Massachusetts driver's license.
If you are planning to vote in another state or are abroad, you need to look at the vote by mail resources of the state you are planning to vote in. The same registration dates apply as for walk-in voters, meaning you need to register as soon as possible, so that there is enough time to receive all the materials and send back your ballot in the alloted time frame. Make sure you fill out everything that's required and you double-check all your answers – if you make a mistake, there's no going back and the polling station will likely just discard your ballot. Check out this resource to find the information relevant to your state: www.usa.gov/absentee-voting.
The Next Step
Come hear Bernie Sanders discuss student voting with the New York Times on Oct. 3 at 8pm at Northeastern's Churchill 101. RSVP at getwiththetimes.com! We look forward to seeing everyone there!