According to fashion studies, how we dress and adorn our bodies is a representation of how we want to present ourselves to the world. Although this may be true, most of the time we just dress to accommodate the weather and look nice. How we dress is also dependent on our mood, environment, and the day's plan. 
As a result, coming into college, one of the things that stressed me out the most was how I was going to dress. In my high school the fashion environment was very relaxed—everyone pretty much dressed the same and there was a small group of students who had a very defined style and showed it every day. Since the environment was so relaxed, I felt little pressure to dress up and look very put together all the time. I often wore sweatpants and a hoodie to school and did not think twice about how I looked or what people thought of me. 
However, when going to college, that security in how I dressed and felt quickly changed as I knew nothing about the fashion environment at Northeastern. On top of not knowing what the environment was going to be like, college is also the time to meet new people and you never know what your relationship with a certain person might develop into so first impressions were always on my mind. As a part of college preparation, I used the gift cards and some graduation money I had to revamp my wardrobe a bit: buying some new pants and tops that were a little out of my comfort zone yet would make me look a little more put together on a daily basis.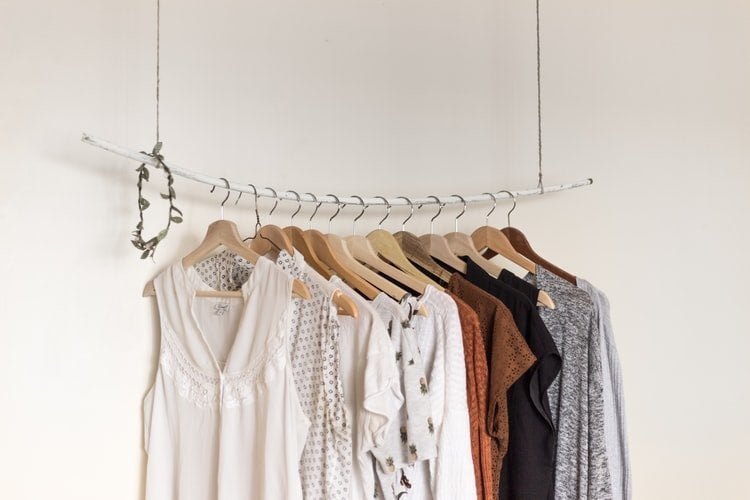 *Courtesy of Priscilla Du Preez
For the first few weeks of the semester, I observed people's style and clothing and was in awe of the number of people I saw with very distinct styles and fashionable outfits. In talking to my friend who goes to the Fashion Institute of Technology in NYC, she was saying how the fashion environment there is very competitive and there is a certain expectation to dress in a style-driven outfit every day. My other friend, who goes to Pennsylvania State College, says that everyone wears sweats and hoodies, so she feels weird when she wears a cute blouse or top that is not a graphic tee. Luckily, similar to my high school, Northeastern's fashion environment is relaxed but there are a lot more people who dress up and play with unique pieces frequently. 
 I have always been interested in fashion and am aware of how I dress but admit that on the regular, I usually just dress according to the weather and what basic combo of top and pants I feel like wearing that day. Since being at Northeastern though, I am a lot more conscious of what I wear, especially because I involve myself with multiple fashion-related publications and organizations on campus. Though I do feel pressure to dress nice because I want to make a good first impression on the new people I meet, I also want to embrace my passion for fashion and show it in the clothes I wear. 
Going into the second semester, I feel that I am now well adjusted and comfortable in the environment here at Northeastern as I feel confident no matter what I am wearing. My goal for 2020 is to pay a little bit more attention to what I wear every day and how I do my makeup to make me feel good and dress up my outfit. That being said, I will always have those lazy days where I'll just throw on some leggings and a Northeastern hoodie and not give a care.