25 Personalized Gifts for Valentine's Day
Do you have a special someone to spend your Valentine's Day with? If so, get them something to let them know you appreciate them being in your life. Go above and beyond and get customized gifts that are tailored to them or your relationship together. Here are some fantastic gift ideas that will leave your partner in awe:
1. 3D Photo Crystals  Price: $69+  Place your favorite picture of you and your partner inside a 3D laser-engraved glass crystal. It's like a picture frame that comes to life. 
2. Paint by Numbers Kit  Price: $40-$140 Are you and your partner artistic? Either way, painting a picture together is a fun way to spend some quality time together. You can paint a picture of you two together, your pets, or maybe even the city of where you met.
3. Embroidery at Muji  Price: $0.50+ Choose a Muji product to be embroidered, such as a tote bag or a shirt, and approach the embroidery counter in the store for assistance. Even though the embroidery option is not available online, you can look through their book of fonts and illustrations in person.
4. Custom Photo 3D Lamp  Price: $46 Enjoy this minimalist room decor of you and your partner. This lamp is the perfect gift if your significant other prefers things that are simple and sweet.
5. Polaroid Coaster Set  Price: $20 With these polaroid-style coasters, you and your partner can look at your favorite moments together whenever you decide to set down a glass of water. Embrace your nostalgia and be surrounded by happy memories all the time.
6. Personalized M&M's Teddy Bear Gift Box  Price: $25 You can't go wrong with chocolate. Pick and choose your favorite images, cartoons, and personalized texts and put them on some M&M's. Nothing says "sweet" like chocolate in a clear teddy bear gift box.
7. Custom Oreo Cookies Price: $30+ Enjoy a delightful treat with your partner. Design your own personalized Oreo cookies with a fun-colored creme, your favorite selfie of you two, and an "I love you" text on the bottom.
8. Chocolate Covered Strawberries  Price: $20+ Customize your own chocolate covered strawberries with a special message. There might even be a small business near you making these for Valentine's Day. Look around to find which seller suits you best.
9. Engraved Whiskey Glasses (21+ Only) Price: $17+ Enjoy an alcoholic drink with your loved one with these old-fashioned whiskey glasses. If you are not a fan of drinking, you can always use these glasses for non-alcoholic drinks or for home decor
10. Floral Heart Locket  Price: $40+ Whether it's for yourself or your significant other, a locket is the key to anyone's heart. Make it extra special and insert a special photo inside the dainty necklace.
11. Stackable Name Rings  Price: $27+ Does your partner have a minimalist sense of style? Get matching stacking rings with an engraved word or symbols of your choice. These rings are only 1 millimeter in width so they are perfect if you want something that is not too flashy.
12. Make Your Own Fragrance  Price: $9-$70 Everyone should invest in at least one perfume or cologne that is their own signature scent. Take your partner's favorite scent and fill the fragrance with unique ingredients, creating a fragrance that you can't find anywhere else. This fragrance will be one-of-a-kind just like your partner.
13. Two Initial Pendant  Price: $78 Wear the initials of you and your favorite person around your neck. They will always be with you in spirit, which is perfect if you do not get to see your loved one often.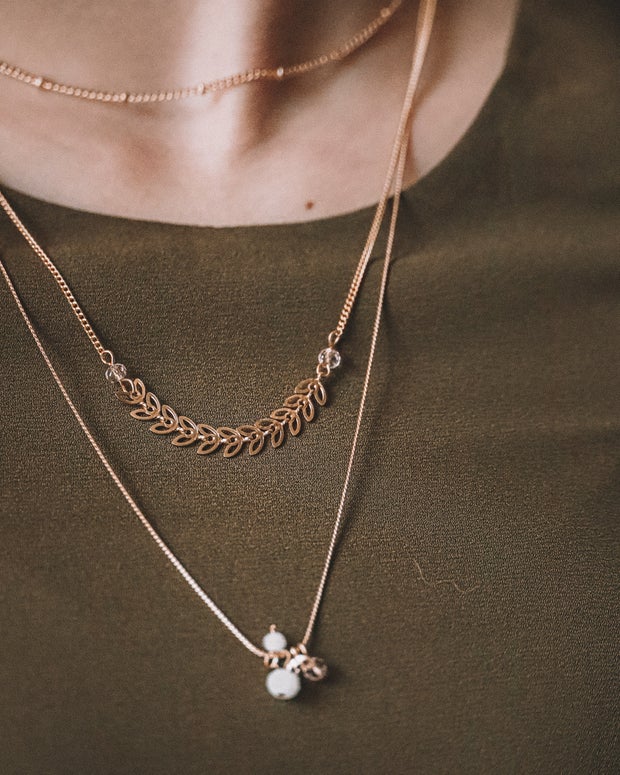 Photo by Juan Burgos from Unsplash
14. Creative Explosion Box  Price: $18 Blow their minds with this crafty explosion box, filled with your favorite pictures and memories together. The box comes with colorful lights that spiral around the pictures, as well as a gift box in the middle which you can place another gift in.
15. Spotify Code Music Plaque  Price: $26 A tangible version of you and your partner's "song"—how much more romantic can it get? The acrylic plaque is illuminated with a light and easily stands on a wooden base. Place it on an office desk or even a bedroom dresser.
16. Teddy Bear with Personalized Message T-Shirt  Price: $25 You can't go wrong with a teddy bear. It is the go-to gift when you are unsure of what to get your significant other. Personalize the teddy bear's t-shirt with a special message.
17. Customized Puzzle  Price: $20-$32 Spend quality time with your partner by putting together a puzzle of your choice. You will have fun and workout your brains at the same time. 
18. Photo Sequin Pillow  Price: $16+ Spice up your pillows and throw in one with reversible sequins. Pick an image of your choice and color of your choice. It will feel like you bought two pillows for the price of one.
19. Personalized Floral Initial Hat Box Price: $29 Show your appreciation with flowers. Personalize a box of flowers with your significant other's initials.
20. Personalized Dog Parent Mug  Price: $50 A bond between a dog and their person is one that will last a lifetime. Create a mug for your partner that reminds them of their dog every time they go grab a drink.
21. Film Roll Keychain Price: $16-$22 Displaying every memorable moment of your relationship, this custom film roll keychain is small and easily transportable. Look back at your pictures and reminisce in memories of the best moments of your lives.
22. Personalized Cutting Board  Price: $30 Have a date night and stay in to learn to cook new recipes on a personalized cutting board. Gift this cutting board to your partner if they are constantly cooking up something new.
23. Design a Card  Price: $2 If your significant other's love language is words of affirmation, design a custom card. Go the extra mile of making a card instead of buying one from a store. They deserve to be showered in love letters.
24. Star Map of The Day You Met  Price: $55+ Is your significant into astronomy or looking back at important times of their life? If they both, create a custom star map that shows how the stars looked like on a specific date and location.
25. Adventure Box  Price: $50+ Maybe you haven't gone on vacation with your partner yet or maybe you have. Take those souvenirs from the memories you will make and keep them in this wooden box like Carl and Ellie did in their adventure book.
No matter how small or big the gift is, your significant other will thank you for thinking about them. Dedicate this Valentine's Day to show love and appreciation to your partner, friends, and family.