10 Delicious Dorm Recipes for Northeastern Students
From the abrupt onslaught of responsibility to the all-nighters pulled at the library, college is undoubtedly an overwhelming time. A home-cooked meal may feel like the perfect remedy for feelings of distress, but without a proper kitchen or your grandmother's recipes at hand, food options will seem limited to the dining hall's greasy pizza slices and hamburger patties. 
The phenomenon of the "Freshman 15" is rooted in the widely-accepted notion that it's nearly impossible to eat well in college. Since kitchens are not commonplace in Northeastern residence halls, students who skip the humdrum cafeteria food sustain themselves on ramen noodles and Kraft mac 'n cheese. Luckily, with only a microwave, a mini-fridge, and a waffle iron, even the most amateur of cooks can transform a dorm room into a makeshift kitchen. Equipped with my handy-dandy "Dorm Food" Pinterest board and my expertise from a bi-weekly dorm cooking elective in high school, I've generated a list of 10 easy dorm recipes that present the perfect solace from cup of noodles and dining hall food. 
Breakfast Recipes
1. Bacon, Egg, and Cheese Breakfast Sandwich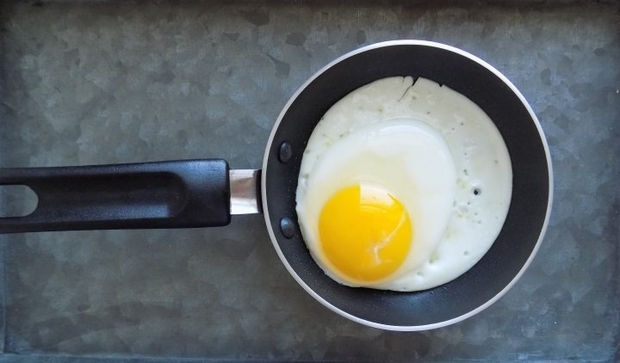 Don't let the Dunkin' in Krentzman Quad, Shillman, or Ruggles tempt you! Save those Husky Dollars and opt for a cost-effective alternative made in your very own dorm room. Use a mug to stir together a cracked egg and some bacon bits, microwave for 90 seconds, and top with cheese. Place the scramble between two halves of an English muffin for a fulfilling start to your day. Click here for the official My Food and Family recipe.
2.    Breakfast Parfait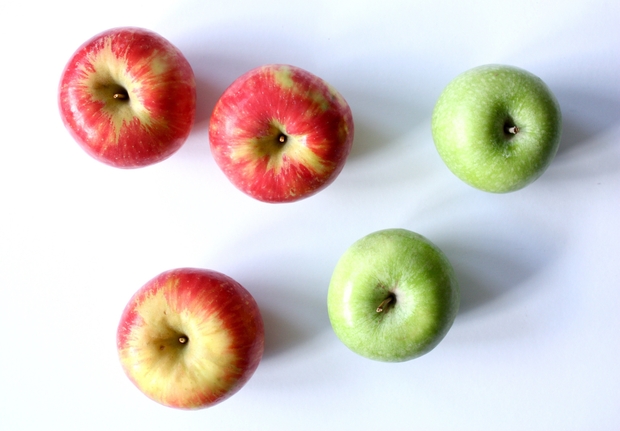 Scoop a layer of plain Greek yogurt into a jar or mug, then add a layer of jam (any flavor), a layer of granola, a layer of fruit-flavored Greek yogurt, and then another layer of granola. Finally, sprinkle berries of your choice atop the parfait. 
3. No-Bake Nutella Bites 
No oven needed for these delicious Nutella bites! Simply mix oats/hazelnuts, Nutella, agave nectar, shredded coconut, and flaxseeds in a bowl for that extra burst of energy to get you through a long day of classes. Click here for the official Love and Bellinis recipe.
4. Blueberry Muffin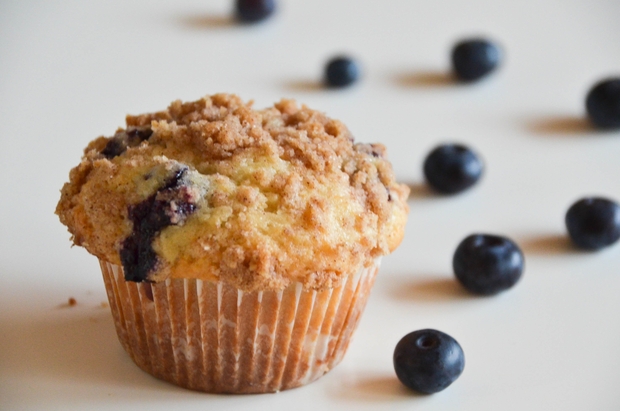 No matter how many delicious bakeries you'll encounter on the streets of Boston, nothing beats the smell of a warm, freshly-made blueberry muffin wafting through the air. Click here for a recipe from Budget Bytes that details how to make your own blueberry muffin in — you guessed it — a coffee mug. 
Lunch Recipes:
5. Chicken Caesar Salad Wrap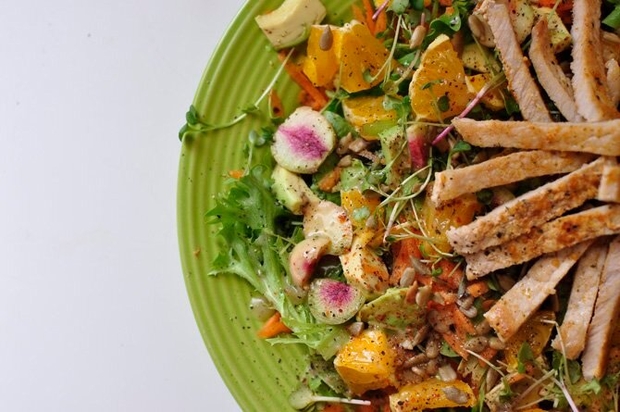 This recipe does not require specific portioning, so build your wrap however you'd like! Sprinkle some pre-cooked chicken, romaine, and parmesan atop a tortilla covered in Caesar dressing. Then, wrap your wrap in some tin foil and toss it in your backpack for the perfect lunch-on-the-go! Just remember to microwave the chicken for the recommended amount of time on the packaging before placing it in the wrap. 
6. Waffle Grilled Cheese and Tomato Soup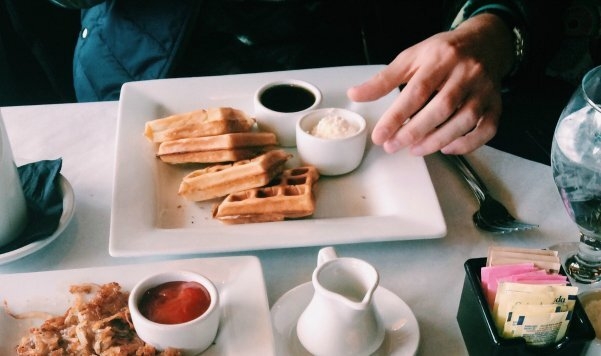 To begin, make a simple waffle using your waffle iron and the recipe on the box of the purchased waffle batter. Then, on one half of the waffle, sprinkle a mixture of shredded cheddar and Monterey Jack cheese. Finally, fold the waffle in half and microwave for 15-30 seconds. Enjoy with some microwaveable tomato soup during the cold winter months!
7. Chicken Quesadilla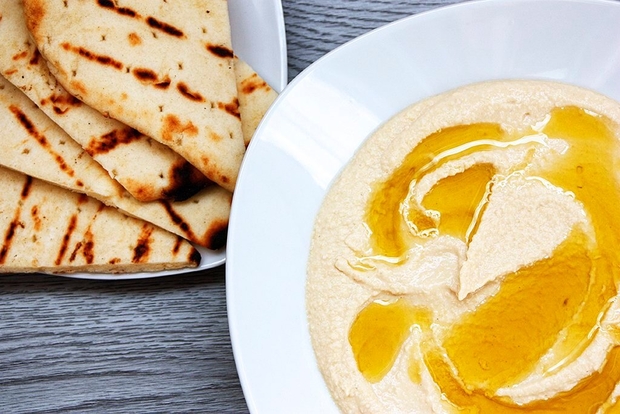 For this recipe, the chef can once again use whatever portions and ingredients he or she wishes. Get creative! Suggested ingredients include cheese, pre-cooked chicken, tomato, cilantro, canned corn, avocado, shredded lettuce, peppers, and canned black or pinto beans. Make sure to microwave your quesadilla for at least 30 seconds.
Dinner Recipes: 
8. Swedish Meatballs and Rice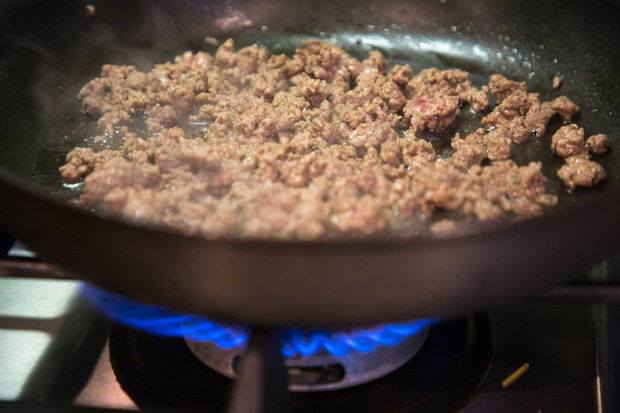 Unlike the Swedish meatballs my mother spends hours cooking in her CrockPot, this version is much simpler and can be ready-to-eat in a matter of minutes. Just purchase frozen Swedish meatballs, microwaveable rice, and premade gravy from your local supermarket, place each element in the microwave for the periods of time recommended on the respective bags and boxes, and enjoy! This warm meal always reminds me of home, and perhaps it will comfort you as well.
 9. Waffle Pizza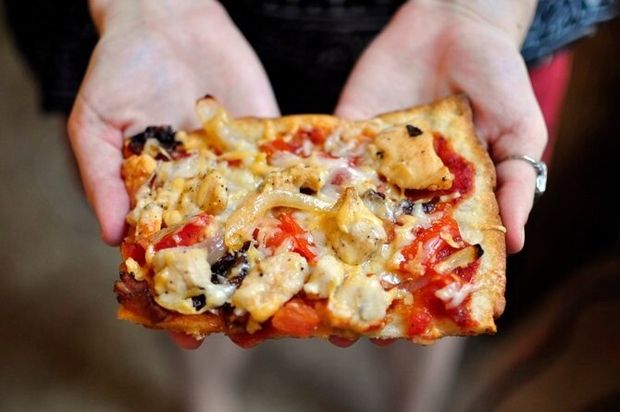 Just like the grilled cheese from above, this recipe begins with the baking of a simple waffle. Next, spread store-bought (or home-made, if you're feeling adventurous) pizza sauce atop the waffle, sprinkle on some mozzarella cheese, and add any additional toppings of your choice. Microwave the pizza for about 30 seconds.
10. Risotto Cups 
Last but not least, step up your dorm cooking game with this gourmet-like recipe. Rolling out mini cups of risotto, a dish notorious for typically being quite time-consuming, in just 10 minutes is a feat certain to impress your dormmates. Click here for the official recipe, via Brit+Co. 
Bonus Recipe: Chocolate Chip Cake 
How could I possibly exclude a dessert recipe from this guide? After a few cups of savory risotto, bust out the coffee mug one last time for a treat that'll leave a sweet taste in your mouth. For the official recipe from Kitchen at Hoskins, click here! 
If you're new to Northeastern's campus and already pondering how you'll survive a whole year eating the seemingly homogeneous dining hall food, I hope this article provides you with recipes to reintroduce variety into your diet. Bon Appetit, Huskies!