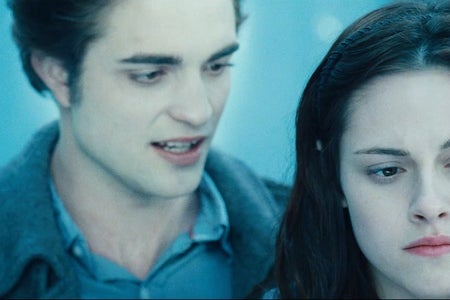 Twilight: A Discussion about Society Hating Everything Teen Girls Like
Just to start off, there is no doubt that the Twilight Saga and its author, Stephanie Meyer, are indeed problematic. These could each be article topics on their own, how the series depicts toxic relationships, instances of an adult grooming a newborn, racist undertones that lead to negatively depicting the Quileute tribe, etc. But there is also no doubt that Twilight was all the buzz for a decade, and it was hated for it. There were articles bashing it, people on social media hating on the "crazed fans" and why? Well, I believe that while some hate is warranted, as I mentioned earlier, some of it stemmed from disliking Twilight's target audience, teen girls.
In order to understand why the craze for Twilight felt so sudden, we have to understand that the publishing industry is very old and very sexist. Female authors, like J.K. Rowling who is just as problematic as Meyer, sometimes used their initials on the cover of their own books in order to make it less obvious it was written by a woman. Publishers felt that female written books were harder to sell, so when they were published they often didn't advertise or promote them as much as they did for their male authors. So, to have a female author like Stephanie Meyer be given a book deal, and have it published and promoted in the manner that it was, led to the surprise many had back in 2005. And then, the Twilight craze happened. 
It's hard to pin down exactly why there was such a craze, perhaps girls were just glad to have a book series that was totally targeted towards them. Sure, there have always been books centered around teen girls, but Meyer's book was unique. She had signed a 3-book deal for $750,000, an unusually high amount for a first-time female author. Of course, this meant the publishers would advertise and promote the heck out of it to get their money's worth, something I believe to be the key difference between Twilight and other teen books of the time. But this all added up to Twilight being a #1 New York Times Bestseller, and it gained millions and millions of fans. These fans loved and cherished Edward and Bella and wanted more. They dressed up like the characters, created their own merchandise and t-shirts, but they were constantly being put down by people who had decided that to hate Twilight was cooler than it was to love it. 
The hate stemmed from those who thought a book about romance and sparkly vampires was lame, and then to other people who decided to join in on the hate in order to seem cooler than those who enjoyed Twilight. People who did read it, not just teen girls, were called "girly", as if it was a bad thing. Overall, many of the reasons behind hating Twilight can be tied to the fact it was a "girly" book. Which, by the way, aren't exactly the best reasons when it comes to disliking something. The idea of romance or vampires, or a book being targeted to teen girls, should not mean an automatic dislike by society.
I was one of those girls who, when Twilight and its movies where all the rage, was in the target demographic for those things. I read the books, saw the movies with my friends, and yet to daringly say that I liked Twilight was something I would have never done. I was terrified of feeling judged, when as an adolescent girl I was already worried about 24/7, so to add in being publicly open about liking something that I knew would lead to hate and criticism, I kept my mouth shut. I've grown up now, and I know better than to care what people think of me, but when you're a 12-year-old girl it's harder to know that. 
Just to give an example of how misogyny affected the reception of Twilight, here is a quote from Robin Browne (2009) in an old Tumblr post:
"Harry Potter is all about confronting fears, finding inner strength and doing what is right in the face of adversity …. Twilight is about how important it is to have a boyfriend. i'm sure it is important but this book was clearly written by a sad fat goth girl shoveling nutter butters into her throat while writing a story …" 
This is just one social media post that discusses one's hatred of Twilight, but only uses misogyny in order to back up said hatred. 
I shouldn't have to say this, but girls can like whatever they want because of whatever they want. They don't even have to explain why. Sure, we might say it's wrong and bad, and it honestly just might be, but it should be considered that when something's target audience is male it often doesn't face the same criticism as those that are female targeted. Who cares if a part of Twilight centers around boyfriends? There is nothing wrong with having a book that features romance, nor is there anything wrong with it being different from Harry Potter. 
Despite saying that girls don't owe an explanation as to why they like something, it might be important to know a partial reason why Twilight became the phenomena it was. A TIME's article by Lev Gossman (2008) gave an in-depth discussion on why girls were so enamored by Twilight, and that is because "they're an alternative to the hookup scene, Gossip Girls for good girls. There's no drinking or smoking in Twilight, and Bella and Edward do little more than kiss". When you think about it, there is often a strong line between the oversexualization of girls and then girls being barred from anything remotely sexual. This, of course, stems from sexism, and every girl has a personal story of how they have been affected by being over-sexualized to the point where they feel uncomfortable in their own bodies. Because of this, the romance in Twilight is what was so appealing, where there was almost little to no sexualization of Bella. Many critique Twilight and Stephanie Meyer of trying to push Mormon ideals onto readers, but perhaps it was those ideals that made it feel safe. It felt safe to the readers, a way they could imagine being caught up in a whirlwind romance where they too could feel safe and comfortable in their bodies. And this is a sad thought, that girls felt they needed to escape into a fictional world where they could imagine feeling that type of safety. But it gives more insight into how Twilight might have felt important to readers, and how the instances of unwarranted hate might have affected them. 
So, to have this small safe haven for girls then be torn apart by those who had digested sexism and misogyny like it was candy, is a heartbreaking situation. There should be a distinction made between hating what people like, and hating the people who like them, something that doesn't happen when it comes to books aimed at teen girls. It becomes a joke, where these readers are made fun of and criticized for daring to like something. Instead of educating them about the issues centered around Twilight, there's a strange amount of hatred aimed at the readers themselves. 
There is often a separation of what is considered "acceptable" and then "unacceptable" things to be a fan of. And society often says that whatever teenage girls are passionate about are often lesser than. Twilight was deemed unworthy and stupid, and those who read it were also deemed just as unworthy and stupid. And this is the main issue, the hatred and judgement aimed at Twilight fans was completely wrong, especially considering that they are the target audience. Twilight was aimed towards teen girls, yet when those girls read it and loved it, they were ridiculed. 
Overall, if you want to hate on Twilight, hate on it for the right reasons. There is a difference between criticizing the readers and then critiquing the harmful tropes themselves. Research the ways that the Quileute Tribe has been negatively impacted because of their portrayal in the series, discuss how there are instances of Meyer portraying the grooming of a minor in a positive light, and recognize that there are multiple abusive, toxic relationships in the story. But don't hate it because of how its target audience likes it, and how it has stereotypes and themes that are often associated with girls. Look deeper into your own reasons for hating it and step away from what society has conditioned you to think about girls, and that's a lesson you can use not just for Twilight, but also for anything female targeted.