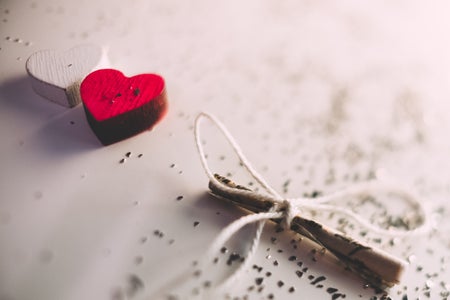 Love Yourself: A Reflection with Self-Love Quotes
Valentine's Day is right around the corner and that means either you're excited to celebrate it with your loved ones or dreading this season of romance and love. It may be easy to fall in the trap of feeling unmotivated, unwanted, or even self-pity if this season wasn't what you expected. Maybe you envisioned that this time around you would meet someone special that you could celebrate with, maybe you're missing a loved one that isn't with us anymore, or just maybe you are disappointed you won't be able to go out and celebrate with your significant other or your friends due to COVID. No matter what your feelings are towards this holiday, it's important to remember that Valentine's Day doesn't necessarily mean couples, chocolates, and roses. 
Every February 14th, people around the world celebrate their significant others by sending out roses, cards, and spending time with one another. When we were in grade school we were taught to pass around little notes and cards with candy to our classmates. Others built up their courage to write a special note to their crush. During middle school and high school, the whole holiday would become a competition to who would receive the most roses, chocolates, and love letters. Not to mention the excuse it gave couples to display their love for one another out in public on this particular day.  If you were anything like me growing up, it took me years to experience and celebrate this holiday how this world has set its standards firsthand. Thank God for my dad and girl friends that were my backbone to show me I was loved and although I knew this well, Valentine's Day has a special power to remind you of what you're missing out on. Now I'm lucky to have my girls still by my side with our annual Galentine's celebration as well as the love and support from my boyfriend who makes up for all the years without a Valentine. 
After experiencing both sides of what you may feel during Valentine's Day, I have learned to appreciate this day for what it's worth. It is an opportunity to show your love to your family, friends, significant others, and yourself (yes you included). Although I'm grateful and in a happy relationship I wouldn't have given up all those years of single Valentine's and Galentine's dates. I learned to appreciate my significant other because I had waited for him all those years but also I learned to love myself when I was on my own. So, I urge you if you are experiencing a solo Valentine's Day this year, use it as an opportunity to love yourself and appreciate yourself! It won't always be this way one day you'll meet someone (if that's what you desire) and you will remember the times you were on your own, happy, loved, and fabulous! 
Because Valentine's Day is the day people choose to write notes, letters, and messages here are some self-love quotes to remind you that you are enough and to love yourself!
"I must undertake to love myself and to respect myself as though my very life depends upon self-love and self-respect." -Maya Angelou
"Love yourself first and everything else falls into line. You really have to love yourself to get anything done in this world." - Lucille Ball 
"Loving yourself isn't vanity. It's sanity." -Andre Gide
"Love yourself. Enough to take the actions required for your happiness. Enough to cut yourself loose from the drama-filled past. Enough to set a high standard for relationships. Enough to feed your mind and body in a healthy manner. Enough to forgive yourself. Enough to move on." - Steve Maraboli 
"To fall in love with yourself is the first secret to happiness." -Robert Morley
"Owning our story and loving ourselves through that process is the bravest thing that we'll ever do." -Brené Brown 
"It's all about falling in love with yourself and sharing that love with someone who appreciates you, rather than looking for love to compensate for a self-love deficit." -Eartha Kitt
"If you don't love yourself, nobody will. Not only that, you won't be good at loving anyone else. Loving starts with the self." -Wayne Dyer 
"No other love no matter how genuine it is, can fulfill one's heart better than unconditional self-love." -Edmond Mbiaka 
"To love oneself is the beginning of a life-long romance." -Oscar Wilde 
"If you have the ability to love, love yourself first." -Charles Bukowski 
"We can't be so desperate for love that we forget where we can always find it; within." -Alexandra Elle 
"One of the best guides to how to be self-loving is to give ourselves the love we are often dreaming about receiving from others." -Bell Hooks 
"Dare to love yourself as if you were a rainbow with gold at both ends." -Author-Poet Aberjhani 
"How you love yourself is how you teach others to love you." -Rupi Kaur, Milk and Honey 
"You cannot be lonely if you like the person you're alone with." -Wayne W. Dyer 
Quotes from: https://www.google.com/amp/s/www.goalcast.com/2020/01/06/self-love-quotes/amp/