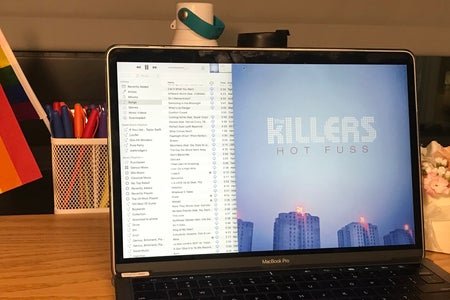 Original photo by Kait D'Souza
TV Shows that Address Relevant Issues
Mixing leisure time with learning doesn't sound like the most enjoyable activity, but here are a few series that will help you get familiar with some relevant social justice issues while keeping you on the edge of your seat for more.
The Fosters is a series surrounding a foster family consisting of two moms, one ex-husband, one biological son, and many adopted and foster children. Not only does the show address the shortfalls of the foster care system in America, but it also addresses the struggles of the LGBTQ+ community, racial inequality, immigration policies, sexual and parental abuse, sexism, substance abuse, and more. It's five seasons long and is available to binge on Hulu. It's my personal favorite, and I definitely recommend trying it out!

Good Trouble is the spin-off show of The Fosters that I only recently realized existed. I'm almost done with the first of two seasons, but I'm already invested! The show is centered around two of the adopted daughters and their lives after high school and college. The show deals with new LGBTQ+ issues that weren't heavily discussed in the original show and has a heavy focus on racial injustice and gender inequality. Through the discussion of racial injustice, police brutality, corrupt judicial systems, and intraracial matters are portrayed. The issues of the pay gap and workplace maltreatment are also unfolded in the conversation of gender inequality. The issues in this show are so relevant. If there's a time to start watching (on Hulu), it's now!

This show surrounds a group of four friends growing up together in a developing area. While this show does have certain over-dramatic aspects to add to the entertainment, it offers an important insight into gang violence in developing areas. Gang violence is not a topic that I hear much about or have learned about at all in school, so it's important to learn about it where and when you can. This series also portrays multiple cultures, offering a diversity that many other shows don't. On My Block is on Netflix and will definitely keep you at the edge of your seat. 

4.

Orange is the New Black

This Netflix original series with seven seasons will keep you hooked while educating you on the issues of the prison system in America. The show portrays the lives of multiple inmates in a women's prison. The show successfully integrates the background of each character throughout the series, offering insight on LGBTQ+ matters, mental illness, racial inequality, poverty, addiction, abuse of power, sexual and physical violence, abortion, and so much more. While the show keeps you hooked, it doesn't always offer the happy ending you want. This allows the show to be more realistic and portray these issues in a way that doesn't sugarcoat them. If you're starting a new series, I would definitely recommend this one!

The last show on this list is Shameless, a series about a family in Southside Chicago. The father in the series is a heavy alcoholic, and the mother is an absent, mentally ill, drug addict. The six children have to take on most of the responsibility in the household due to their parents' neglect. The show portrays issues such as parental dysfunction, substance abuse, unplanned pregnancies, mental illness, and poverty. The show has ten seasons on Netflix, and I believe an eleventh season is coming out soon. If you want a show that's gonna keep you occupied for a while, I definitely suggest this one!