The chemistry of colours is incredibly complex: There are millions of possible colours in the physical sphere and the human eye can distinguish about 10 million different colours.
As a self-taught colour enthusiast, it is no surprise that Daryl Chew loves nail polish! With his passion for colour and entrepreneurial background, Daryl founded Nail Deck in 2011. The company has its humble beginnings in Daryl's undergraduate years at the National University of Singapore (NUS), while he was in the NUS Overseas College (NOC) programme. What started out as an entrepreneurial venture to distribute nail polish gradually evolved to become a tech startup for colour cosmetics in 2015, and Nail Deck has since established itself as a home-grown Singaporean label. 
Bespoke Beauty
As part of a self-initiated venture in college, Daryl set up a small push cart business selling nail polish from famous brands. However, as time went on, Daryl felt the urge to start something truly of his own. So, he partnered with a chemical engineer to create their own nail polish.
"I want things to be refreshing, interesting, fun." – Daryl Chew
Their hard work paid off when they successfully developed a unique colour algorithm! It allowed Nail Deck to physically replicate many of the possible colours in the physical world.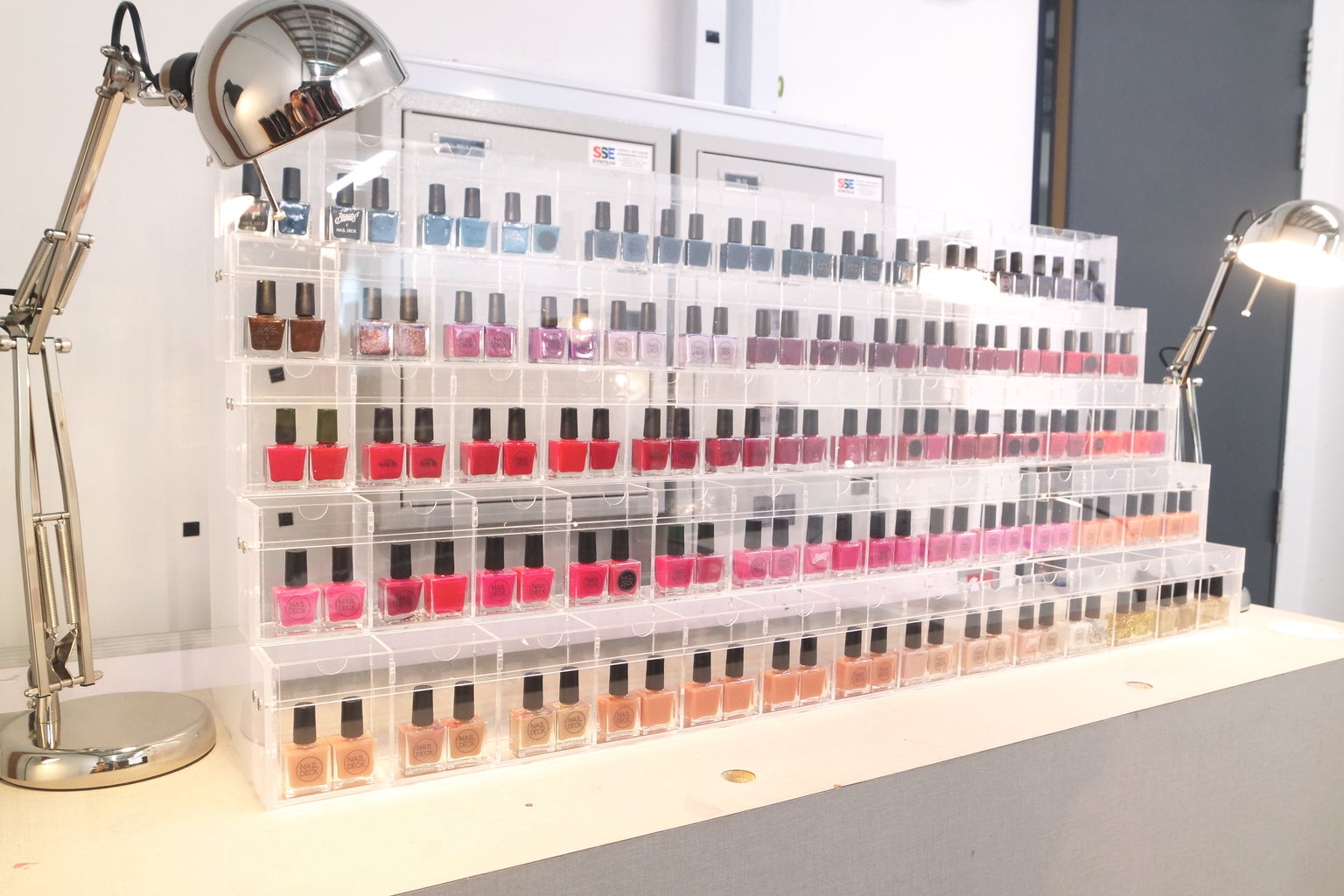 Nail Deck's Lacquer Land showcases the many possibilities of customised nail lacquer colours. Photo by Kelsie Tan.
Today, Nail Deck produces nail lacquer that is non-toxic, cruelty-free and vegan-friendly. Personalising nail lacquer through customised colours lies at the heart of Nail Deck's brand. If you are very specific about the hues, shades and values of your colours – aka, a colour geek like me – you can be assured that Nail Deck will help you colour your nails and nail the colour of your dreams.
The Lacquer Land Experience
With so many colour possibilities, it might feel difficult to find the right shade you have in mind! Branching out from the idea of fully-customisable nail lacquer at Nail Deck, Lacquer Land provides the whole physical experience of creating your own personalised nail lacquer. This is a do-it-yourself activity that can be done easily in minutes.
Whether you wish to create a very specific colour of nail lacquer, or wish to paint your nails with all the colours of the wind, you can at Lacquer Land!
From deciding on your customised colour to creating your final product, Lacquer Land has all the materials and tools you might require. A whole rainbow of base colours is available for mixing, along with all kinds of glitter to add sparkle to your nail polish, if you wish.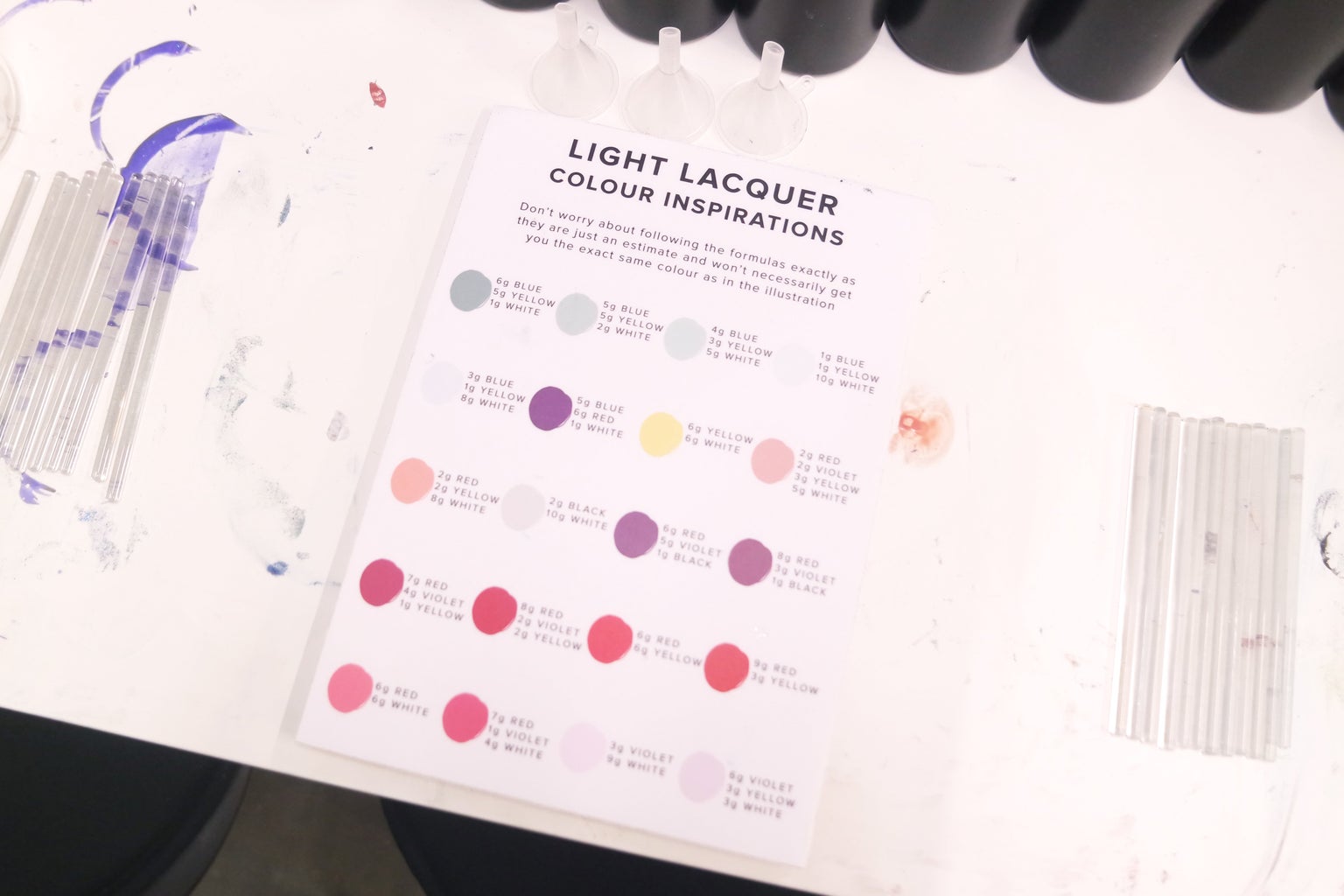 A useful colour guide provides inspiration and suggested mixing formulae. Photo by Kelsie Tan.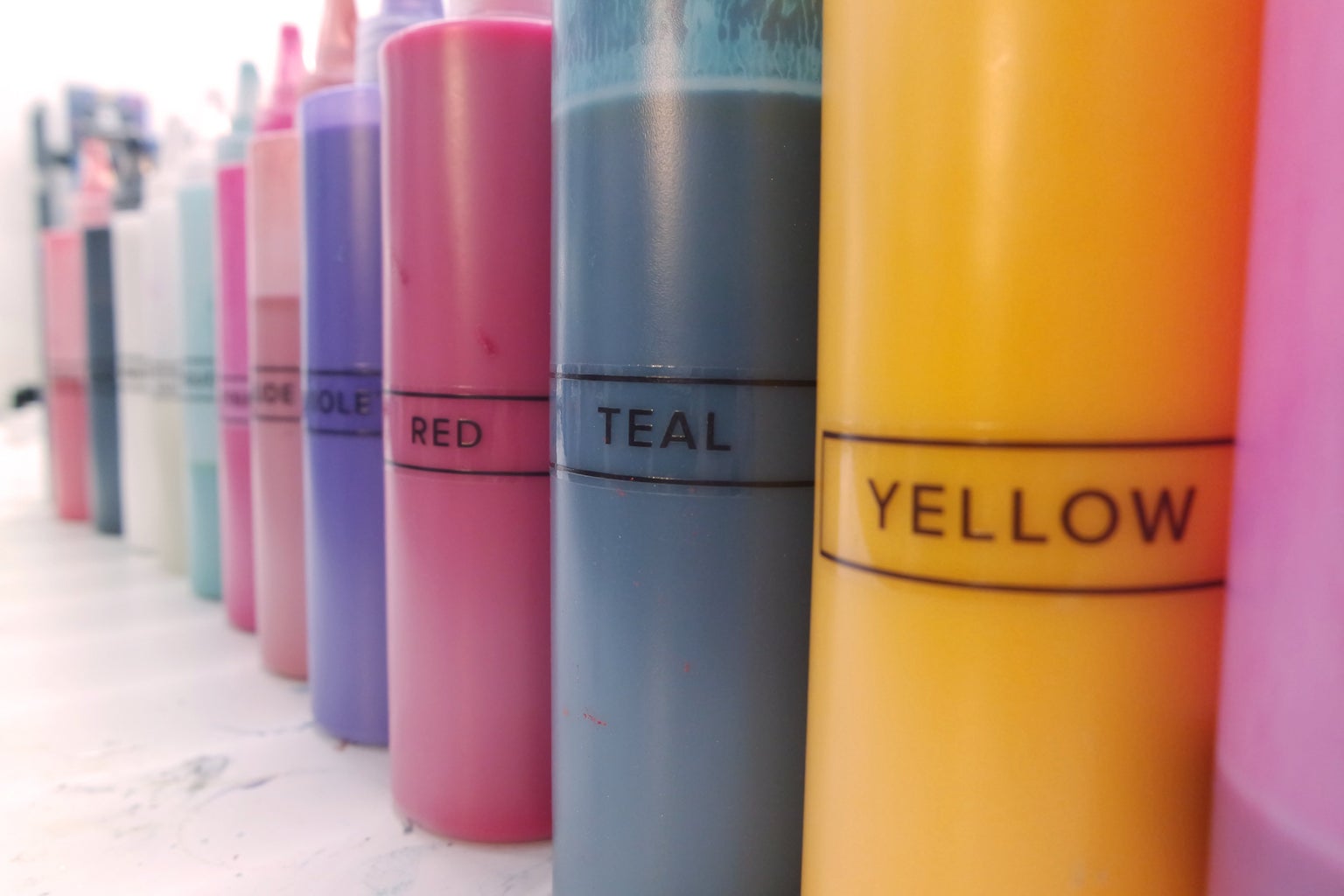 There are plenty of base coloured lacquer to mix and experiment with. Photo by Kelsie Tan.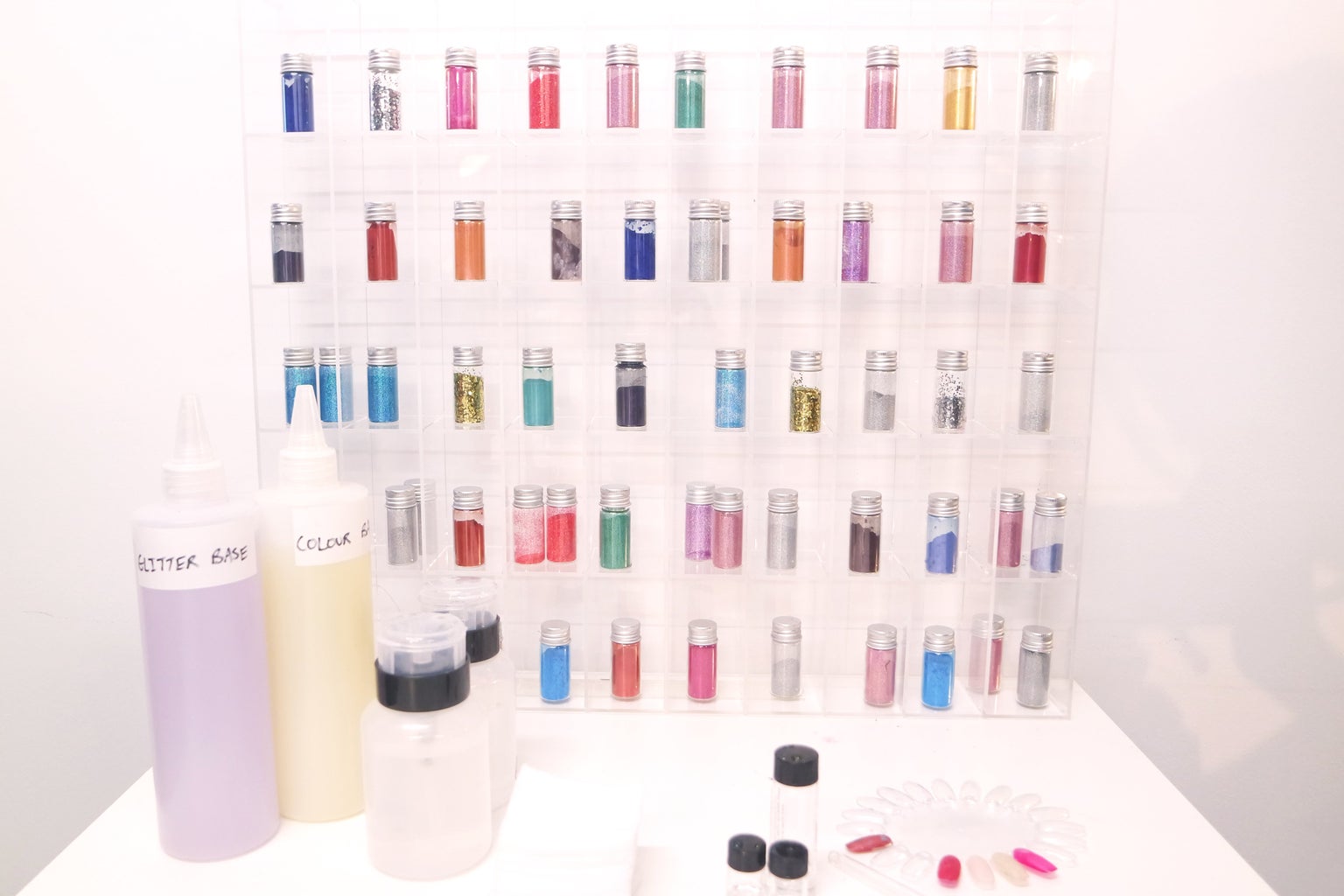 A range of glitters for those who enjoy an extra sparkle. Photo by Kelsie Tan.
Her Campus Nanyang Tech was invited to visit Lacquer Land and got to experience this magical place for ourselves. We enjoyed ourselves tremendously and had an incredibly fun time mixing colours and bottling our new creations. Our final products reflect our individual tastes.
Take a look at the unique colours we created:
"Versace on the Forest Floor" by Kelsie, our Editor-in-Chief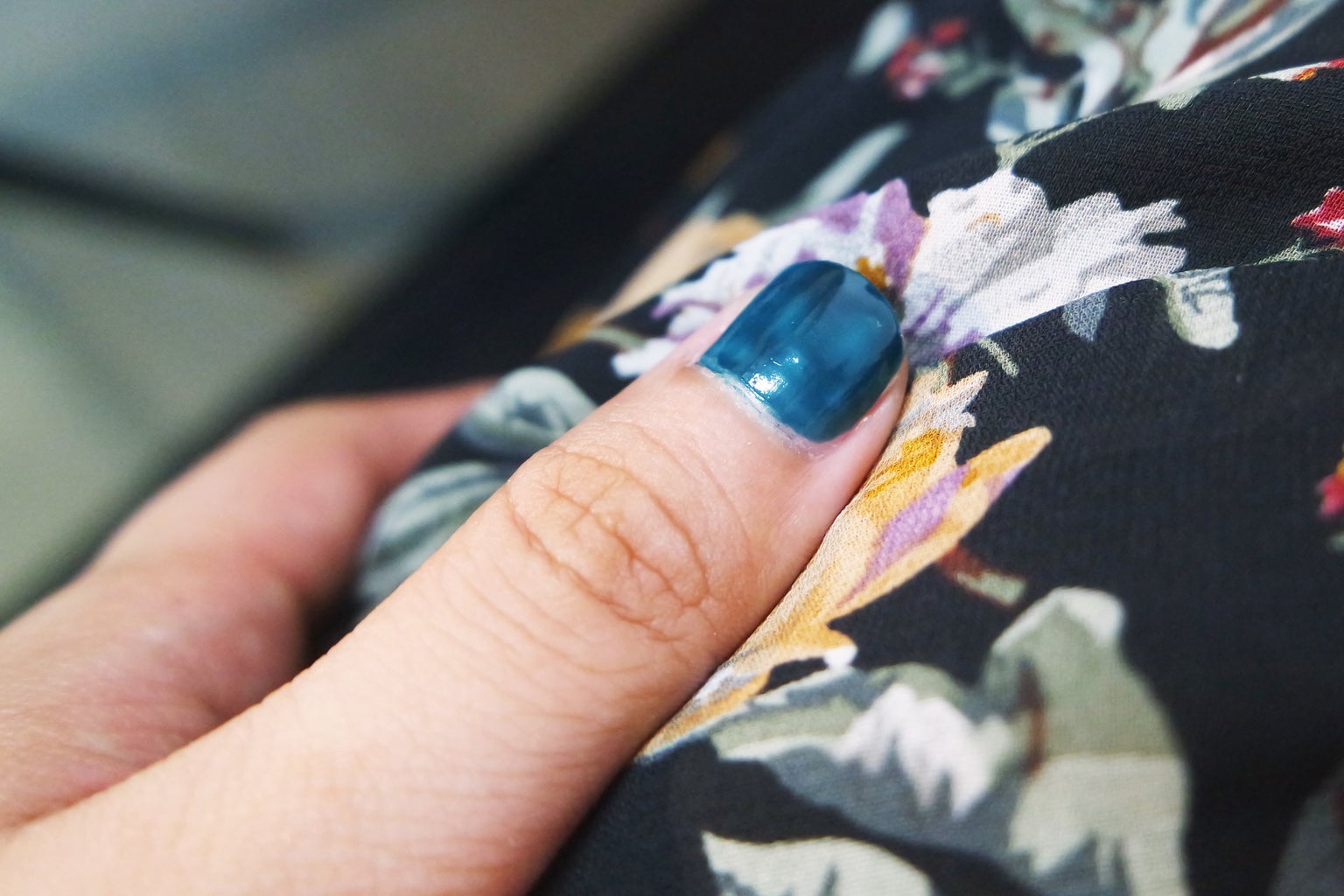 Photo by Kelsie Tan.
"Purple Panorama" by Ann Nicole, our Social Media Director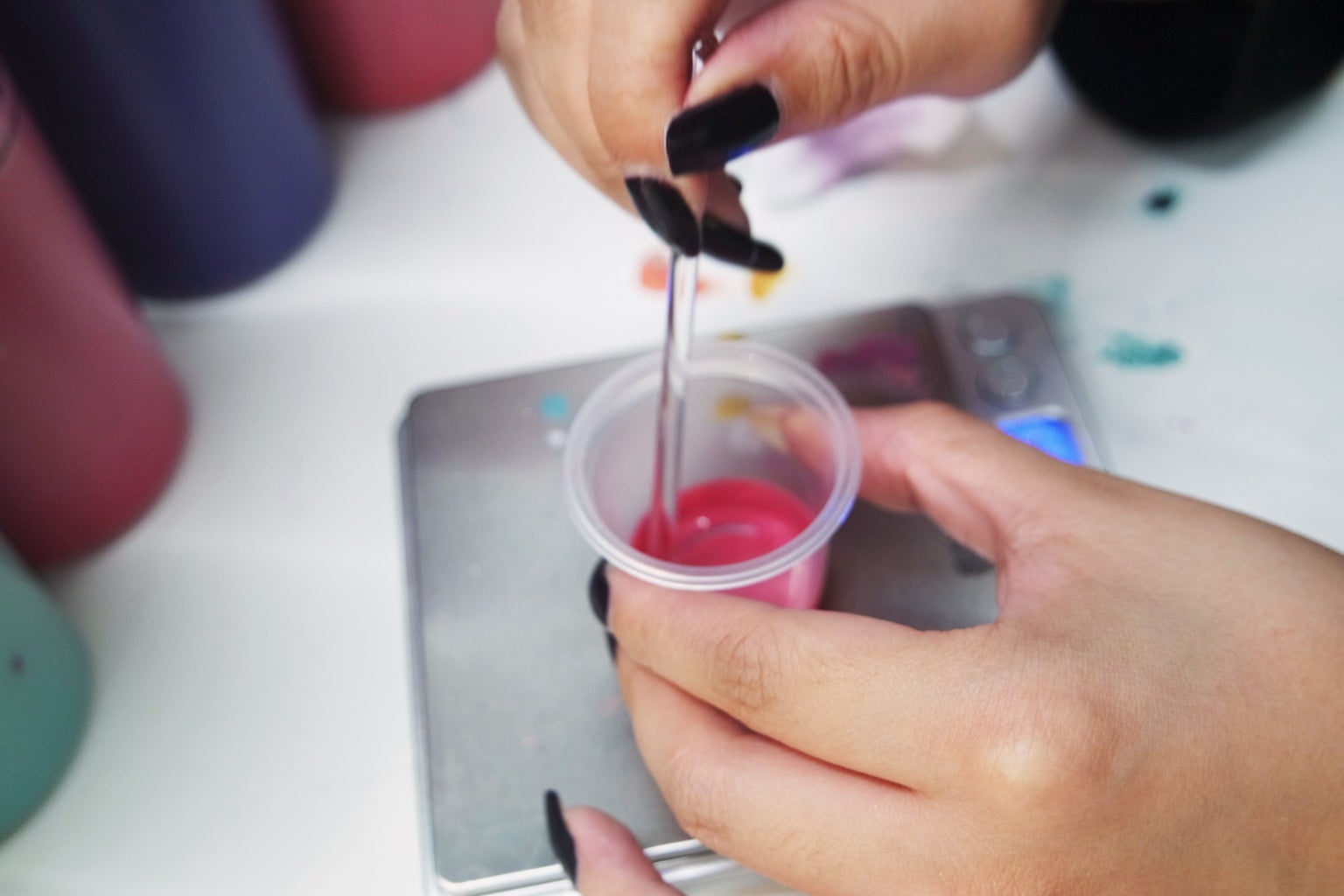 Photo by Kelsie Tan.
"blue milk" by Giselle Lim, our Senior Editor
Finally, this is the "blue milk" nail polish I made. This light blue is almost impossible to find anywhere else. It was exciting and very satisfying to see this come to life before my own eyes. By mixing white-coloured lacquer with a few drops of blue, this beautiful light blue dream came true! :)
Photo by Kelsie Tan.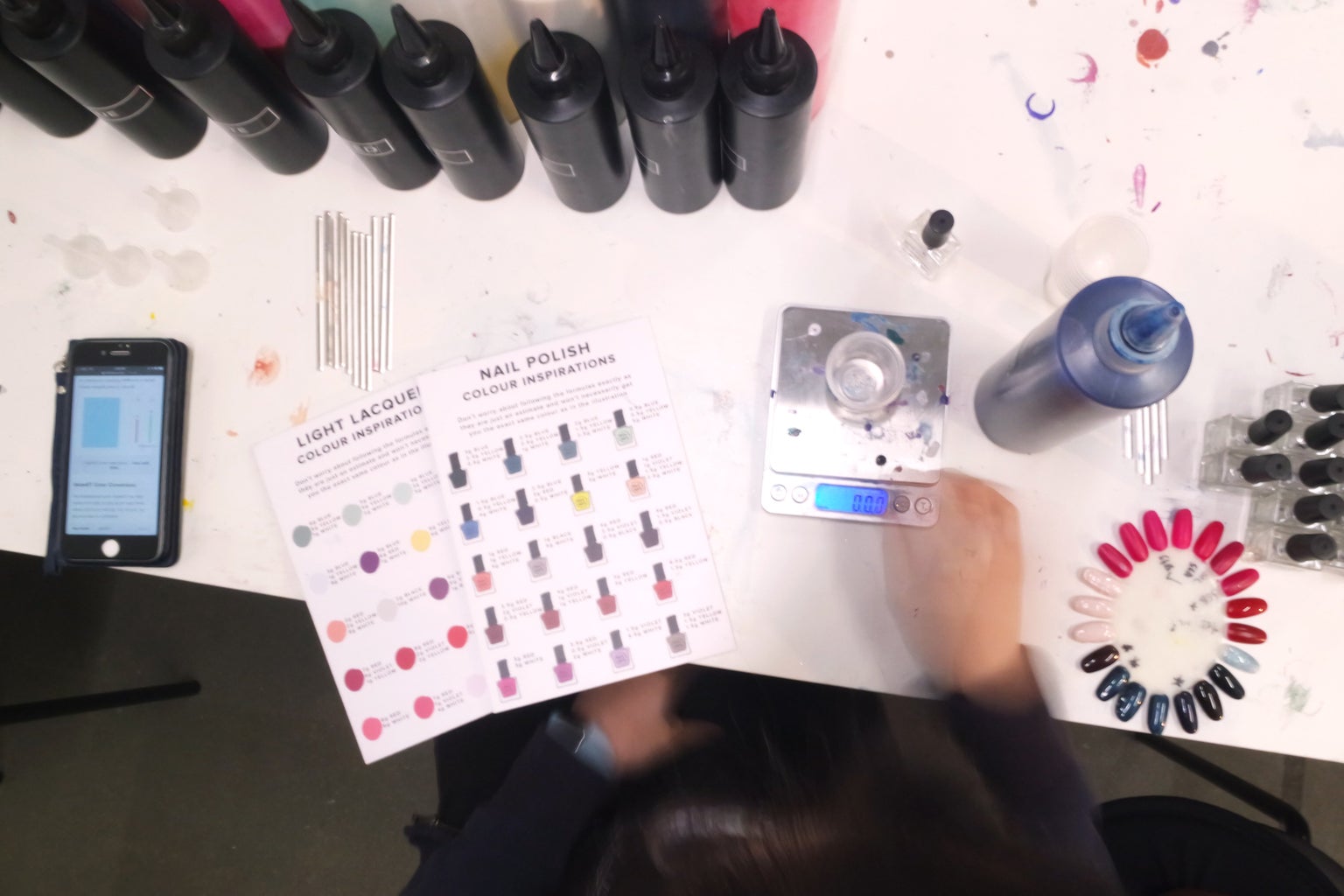 Mixing it up! Photo by Kelsie Tan.
Inspired to create your own nail lacquer? At Lacquer Land, ample guidance, instruction and colour inspiration will be provided for you. Simply head to Nail Deck's website and RSVP using their calendar to book a slot.
Nail Deck is located at 81 Ayer Rajah Crescent, #03-60, Singapore 139967.
Our First Giveaway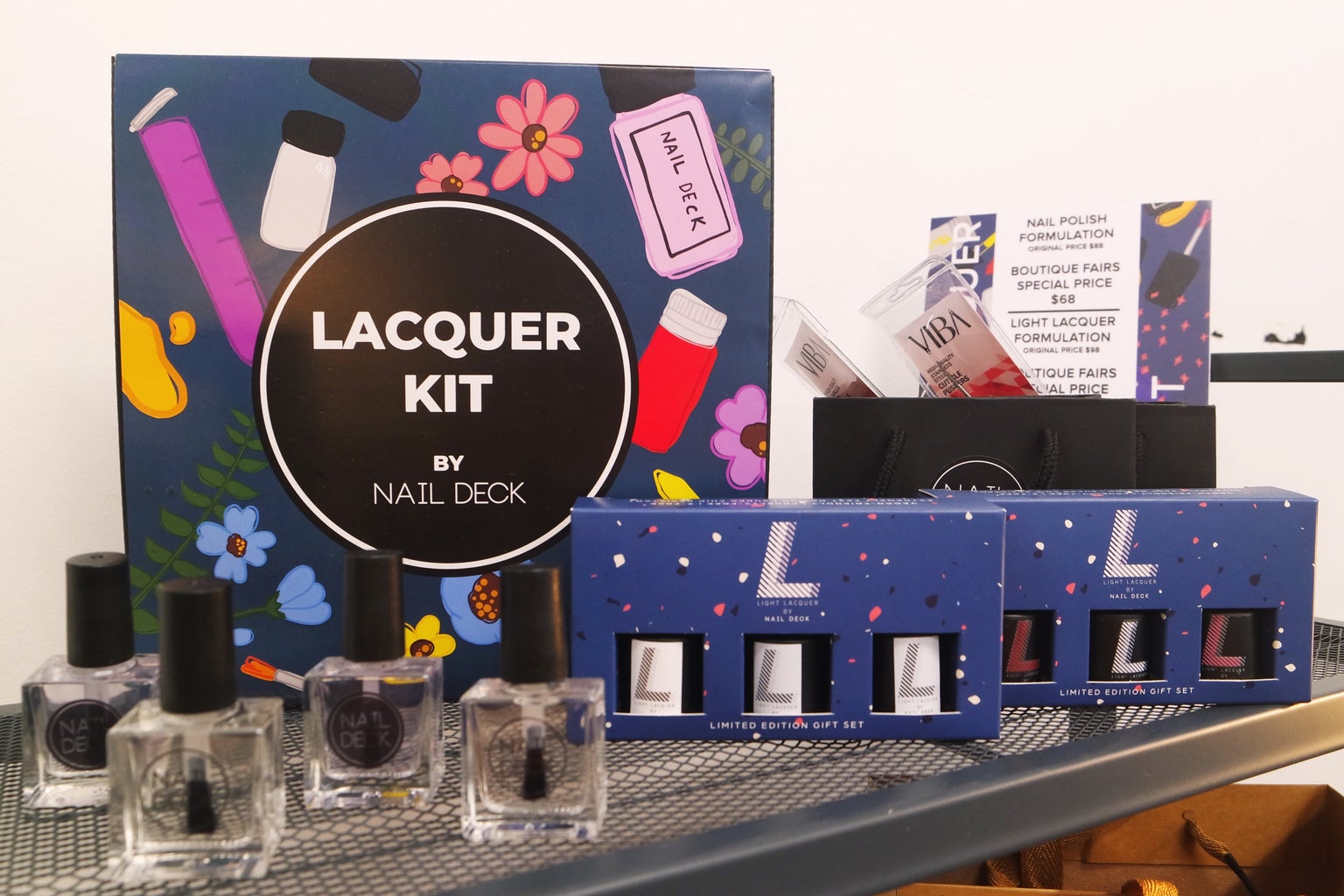 Mix, create and wear your own nail lacquer from the comfort of your home. You can make up to 10 bottles of nail lacquer with the Lacquer Kit by Nail Deck.​ Photo by Kelsie Tan.
As part of HC Nanyang Tech's very first collaboration, we are partnering with Nail Deck to give away one Lacquer Kit to a lucky reader through @hcnanyangtech! We have received your enthusiastic submissions, and will be revealing the winner next Wednesday, 18 March 2020. You can find out more about our Nail Deck experience through an informative video on the page as well.
Many thanks to Daryl and Carina from Nail Deck for this wonderful experience, and do follow them @naildeck. Happy mixing! :)
—
References:
"Encoding Images: Colour Depth." BBC GCSE Bitesize, https://www.bbc.co.uk/bitesize/guides/zqyrq6f/revision/2.
"How Do We See Color? An Introduction to color and the human eye." Pantone, https://www.pantone.com/color-intelligence/articles/technical/how-do-we-see-color.
Mukamal, Reena and Robert H. Janigian, Jr. "How Humans See In Color." American Academy of Opthamology, 8 June 2017, https://www.aao.org/eye-health/tips-prevention/how-humans-see-in-color. 
Tyson, Jeff and Carmen Carmack. "Color Depth (How Computer Monitors Work)." HowStuffWorks, https://computer.howstuffworks.com/monitor4.htm.