Legend has it that after an old widow died, her two very pretty daughters, Minah and Linah, left their home village to live with an uncle. Unfortunately, Linah was chased by a group of pirates one day while taking water from a well. She ran away from them and unintentionally led the pirates to her uncle's home, where the pirate brandished his dagger and demanded to marry Linah. 
When the next morning came, Linah was taken away by the pirate chief. Separated by the pirates, Minah was distraught as Linah disappeared onto a boat. Just then, a storm broke out. However, Minah, desperate to get to Linah, jumped into the sea to chase after her sister, drowning in the process. Linah then freed herself, jumping into the sea to join Minah.
When the storm passed, the sisters had disappeared. In their place, two islands had formed. The two islands were henceforth called Pulau Subar Laut (Big Sister's Island) and Pulau Subar Darat (Small Sister's Island), or Sisters' Islands. And it is said that each year on the anniversary of that fateful day, there will be storms and rainfall.
Today, Sisters' Island serves as a Marine Park. However, because of conservation efforts, only Big Sister's Island is open to the public. Small Sister's Island has been reserved for promoting species recovery and habitat enhancement. It even has the nation's first turtle hatchery! For the purposes of this article, I will refer to Big Sister's Island as Sister's Island from now on.
How to get there
In the past, it was really tough to get to Sister's Island. You had to charter a boat for $200! Fortunately, it is much easier to head to the island these days. Just like you would any other Southern Island, to get to Sister's Island, you need to book a ferry from Marina South Pier from Marine South Ferries. A ticket costs only about $15. Remember to book a spot on the ferry a few days in advance especially since they only have ferries to Sister's Island during the weekends. You wouldn't want to miss out on visiting this mysterious island. 
On the bright side, one ticket also affords you stops at St John's Island and Kusu Island! So you can stop at every island. Just make sure to check the ferry schedules so you don't miss your ride home.
What to bring and what to wear
If you haven't read my other articles on the other Singaporean Islands, click this link! They have lists on what to bring and wear to every island. 
What is important to note, however, is that Sister's Island does not have any shops. So make sure to bring your own food and drinks. I recommend at least one litre of water to last you the day, and to bring your lunch in a proper haversack bag. Plastic bags might attract monkeys. 
Another thing you might want to bring is a snorkel. More about that below!
Things to Do
There are so many interesting things to do on Sister's Island so let's get started!
Go snorkelling

Meredith Kress / Her Campus

As mentioned above, you might want to bring a snorkel. Since Sister's Island is a marine park, it has many beautiful corals, fish, and sea creatures for you to swim amongst and observe. Do make sure that you bring your own snorkel, as they do not have any rental shops on the island.

Go for a dive

For those a little more experienced, you might want to go for a dive instead! There are two established dive trails at Sister's Island, Shallow Trail and Deep Trail. Shallow trail has a maximum depth of 6m, while Deep Trail has a maximum depth of 15m. 

However, you do need certification and experience before going on these dives. Check out NPark's website about diving at Sister's Island here for more info!

Go for a swim

And if you're not interested in either, or don't have the relevant equipment or experience, you can go for a quick dip! Remember not to go beyond the lagoon as the currents can get pretty strong. Basic shower facilities can also be found on the island.

Go for an intertidal walk

For those who prefer to remain dry, you might choose to go for an intertidal walk. As Sister's Island is an intertidal zone, you might get to see a whole lot of intertidal creatures such as sea stars, sea cucumbers and snails. Make sure to head to the island during low tide to see beautiful and interesting marine creatures. You can check out the tide schedule here. Remember to wear covered shoes to protect your feet, too!

Go for a Stroll

At the end of it all, why not end the day with a stroll amongst the trees on the island? Cool down, have a snack, then hop onto the ferry and head home.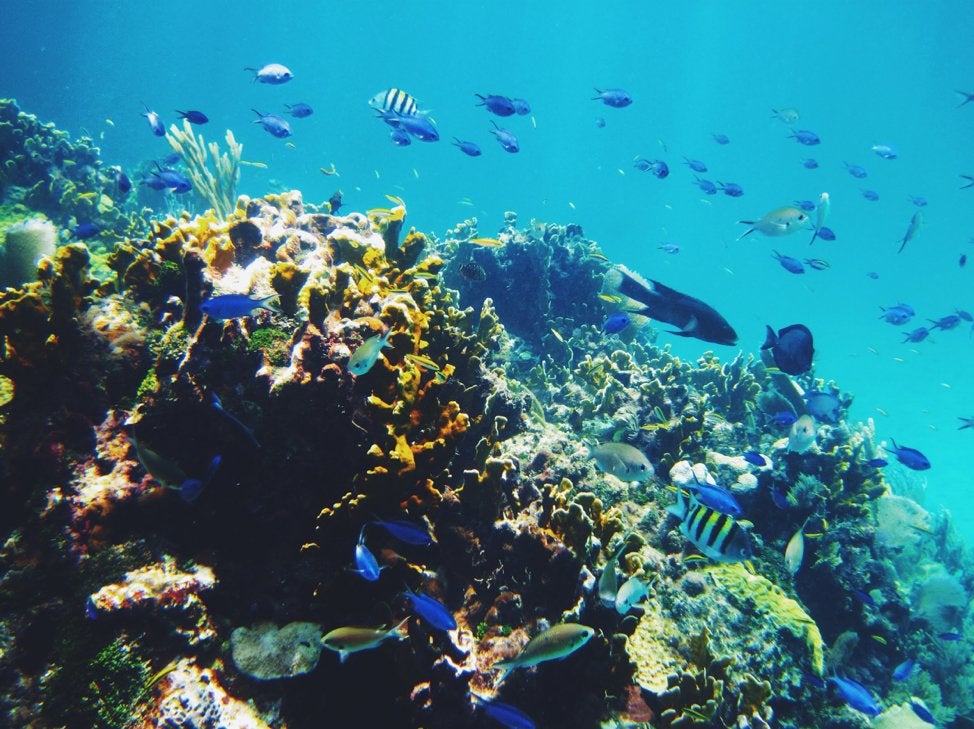 Sister's Island is not only the Singaporean version of the off-beaten path, but is also a sacred sanctuary for sea creatures and marine biodiversity to thrive, providing any visitor with a relaxing and enriching time.