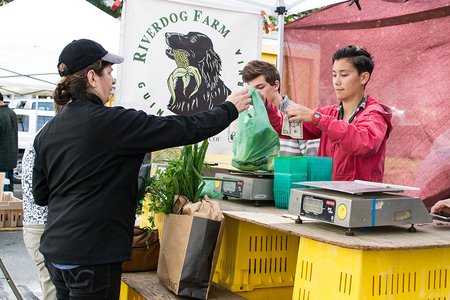 Over the last several years, there has been a shift in consumer purchasing behavior. No, I am not talking about people online shopping, but I am talking about people getting out of the house, hitting the sidewalk, and actually shopping in their local community stores. Rather than shopping at the big-box stores or retail websites, many consumers are now choosing to shop at small, locally-owned businesses.
This is a movement that has the support of many, and I for one am on board with it. There are several reasons why shopping locally can impact you and your community.
Personalized Service
A small business owner is more likely to go the extra mile to make you happy. These local businesses are owned by your neighbors and friends. They care about you and want you to have the best experience possible, and so they are more invested in your well-being, as well as the future of the community that they live in. They want you to walk out of there satisfied with their products and service and when someone asks where you got their clothes, they proudly want you to say that you got it at their store.
One-of-a-kind Products
Small businesses carry unique products and services that you won't see anywhere else. When you shop at a chain retailer, the products that you carry will either be the same as another product in a different chain store, or it will be extremely similar.
Support the Arts
Small businesses support creativity! Oftentimes when you shop at a boutique, you will see local artists work on display in their stores, or even for sale. These are one of a kind pieces that you won't be able to find anywhere else.
Enhances the Local Economy
Small businesses support your local economy, and the money that you spend at any local business will stay within the town and community. Thus, it will improve the future of your community. Additionally, small businesses are the main supporters for donations to local sports teams, clubs, and even sponsor the local high school's yearbook.
Good For Your Health
Supporting local businesses is good for your health for two reasons. One, it gets you out of the house to go shopping. You are no longer spending hours looking at your computer screen for products to buy. Instead, you are out walking and enjoying the fresh air and natural beauty that your town has to offer. Two, when you buy local, you have access to fresh food that is chemical and pesticide-free.
Now that you have been equipped with WHY you should shop at local businesses, here are some tips on HOW you can continue to support them.
Instead of purchasing items from big, box-stores, purchase them from one of your locally owned businesses in the area.
Purchase a gift or a gift card from a local business and give it to a friend, co-worker, or a family member. This will help introduce the company to someone new and help spread the "shop local" mantra.
Promote their business! Share and like their social media account and even spread word of their business on your feed.
Give them great reviews on sites like Yelp or Google. Many times, these sites are plagued with negative review culture where people only review a company if they have something bad to say. Go out of your way and tell the business why you love them so much.
During this uncertain time, it is important to continue to support local businesses. This can be by ordering food to-go from a family restaurant or by ordering off of their online website. Remember that they will be the first to go if we do not support them. Keep your community funded and going by continuing to support them.