The Jonas Brothers are Making a Comeback
This is not a drill. It is officially happening.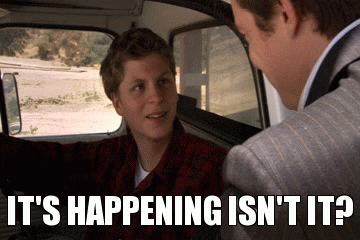 The Jonas Brothers are finally back.
Kevin, Nick and Joe Jonas officially announced their comeback as the Jonas Brothers Mar. 1 with the release of their new song 'Sucker.' The song is currently sitting at No. 28 on Billboard's Top Pop Songs Chart.
The band had broke up back in October 2013; and after six years of silence, the brothers had an Instagram page created to announce the release of their new song.
Jonas Brothers fans completely flipped with the news. Tons of fans have been posting their reactions to the song and the brothers comeback on social media.  
Warning: personal opinion coming.
The song is absolutely amazing as is the music video. Ten-year-old me is absolutely living for this. I downloaded the song as soon as I woke up that morning. I had to.
'Sucker' is somewhat different from their old music style, but that is to be expected. People change a lot in six years.
The music video for the song came out the same day. It was beautifully done and even features Nick's wife Priyanka Chopra Jonas, Kevin's wife Danielle Jonas, and Joe's girlfriend Sophie Turner.
The best thing to happen since the release of 'Sucker' has to be the reenactment the brothers did of their "Oh, how the tables have turned" video. All of my fellow Jonas Brothers fans will know what I mean. It's my new favorite thing as is the youngest Jonas brother Frankie's reaction video to the song.
If you have not heard the song yet, I definitely recommended it. Epic throwback to the Disney days.
You can bet I will be buying every song they release, and if they go on tour I will definitely be buying tickets.
The tables have most certainly turned and thankfully in a good way.