Hometown Dates: Week Seven
Happy hometowns, bachelor nation! This week, we saw Peter meet the families of his final four: Hannah Ann, Kelsey, Madison, and Victoria F. Well, he didn't quite make it inside of Victoria F.'s family home, but we'll get to that later. We start off the week with Hannah Ann's hometown because even editors know she'll be the least eventful. It was the stereotypical let's-do-something-very-trendy-but-feels-crazy, aka ax throwing, which foreshadows her family visit. We meet Hannah Ann's protective father who wants a "manly man" for his daughter, and, judging by Peter's ax-throwing abilities, I don't think he would necessarily check that box off for her dad. However, Peter wrote Hannah Ann a response letter to her list of things she loved about him, and TBH, that was cute as heck. Although it's typically frowned upon for the Bachelor or Bachelorette to single out contestants, I think that was a sweet, thoughtful moment they shared. You could tell she wasn't expecting it.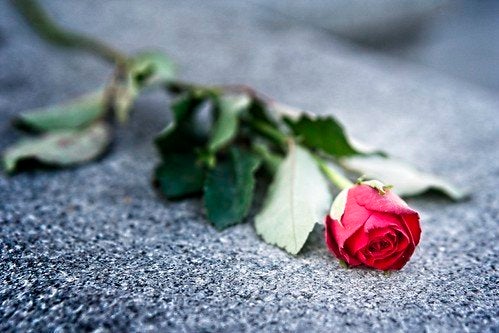 garryknight
Next, we have Kelsey with an equally uneventful hometown visit. Let's just say, if viewers haven't already been teased about the events of your date, it may just be worth fast-forwarding. So, Peter and Kelsey stomp on some grapes and make a custom wine. Kelsey confesses she loves him. And, uh, that's kinda it. 
Madison's hometown had a bit of teaser shown, so we relatively know what to expect. It's become evident in the past few weeks that Madison has been struggling with expressing to Peter the extent of her faith and how it influences her life and relationships. But, it starts out lighthearted enough with Peter and Madison visiting the basketball arena at Auburn, and Peter receiving "talks" from close family friends of Madison's dad. Madison's mom is elbowing her to tell Peter that she is waiting until marriage to have sex, but Madison never brings it up that night.
Finally, we have Victoria F., who has been shown crying in the previews of her hometown. And, since she's last, we know this is about to be good. Everything appears to be going well during the day; Peter and Victoria get to dance at a Hunter Hayes (!!!!) concert. As Peter is leaving the venue (without Victoria? I guess it might be when they part ways to change and get ready for the evening portion), he is stopped by an old friend, who we learn is an ex-girlfriend. Her face is blurred out, but it's evident she and Peter were close and may still be friends. Anyway, this friend moved to Virginia Beach a few years ago and apparently used to be good friends with Victoria. She warns Peter that Victoria has broken up numerous relationships in the past, and they are no longer friends. Obviously, this concerns Peter. So, like a normal human, he tries to have a conversation with Victoria about it when he arrives at her family home before going inside. However, not like a normal human, Victoria immediately becomes hostile and defensive. She claims Peter is automatically taking his friend's side when he is simply asking her about it and to explain what his friend may mean by her accusations. 
In true Victoria F. fashion, she insists that Peter shouldn't be with her anymore and runs away crying as if she wasn't the one who completely flipped the mood of the conversation and derailed it into a hostile situation. During this conversation is when I really saw Victoria F.'s toxic side as she asks Peter, "Why are you so willing to stay?" Peter is trying so hard, and Victoria continues manipulating him into staying with her. Safe to say, he doesn't meet her family and leaves. She shows up at his hotel room the next day, and they talk through the situation like they always do: with Peter asking what happened to make her blow up, and her crying and deflecting blame. Maybe now Peter will finalize realize the pattern.
Well, apparently he doesn't because he keeps Victoria around. At the rose ceremony, there are four girls and three roses. Hannah Ann and Madison are called first, leaving Kelsey and Victoria left. Surely, after the fourth time, Victoria F. has been so blatantly manipulative, he would have some clarity. I'm not even the biggest fan of Kelsey, but I would rather her stick around.  Unfortunately, this is not the case as Peter sends Kelsey home, likely blindsiding her and all of the viewers. 
Next week, we can look forward to fantasy suites with Hannah Ann, Madison, and Victoria. We also get to see the ultimatum Madison apparently gives Peter regarding her own purity and Peter's other relationships. Hopefully, we don't get a repeat of the Luke P. situation from Hannah B.'s season because I genuinely like Madison, and she's really the only contestant left that I like.