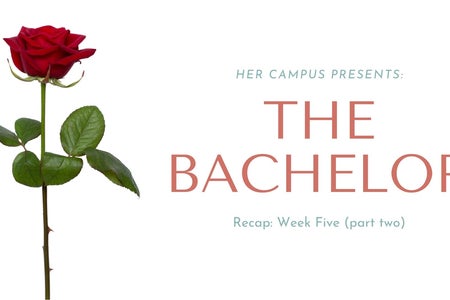 Enough is Enough: Week Five Part Two
Five hours of content this week, and I think my brain is fried by this group of women. Is that going to stop me from watching the next episode on Monday? Absolutely not. I'm in too deep; I need to see this thing through. It's the smaller moments that really keep me going though. Like how this episode opened up with Mykenna crying (again) and everyone just staring blankly at her. Mykenna, you got a rose AND had time to talk to him without a cocktail party. Everything is FINE. With ten women left, The Bachelor is off to Chile.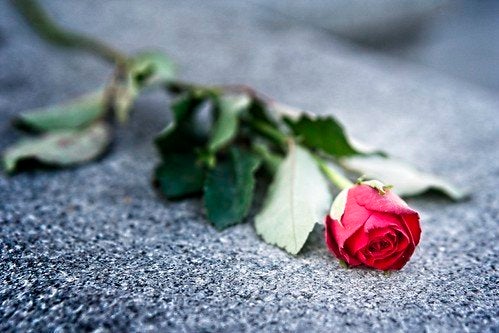 garryknight
The first date in Chile is Hannah Ann's one-on-one date, where it's pretty obvious they have chemistry. Hannah Ann has always bothered me from night one, and I really have no concrete reason to explain why. It's not that she has done anything or has bad vibes or intentions, her existence just rubs me the wrong way. I just can't get myself to root for her. Also, does anyone know why producers hassle a random local married couple to tell The Bachelor couple on the date that they look like they are in love? They do this every season. Please just leave the poor couple alone. 
This week's group date has the women and Peter recreating telenovelas, or Latin American soap operas. Of course, guess who gets picked to play the overlooked maid in love with Peter? Mykenna. Giving her more things to cry over until- Oh Wait! At the end of the 'episode', Peter realizes he's loved the maid after all. Mykenna takes this as a sign and hope for her relationship, and she's on cloud nine. Not even fifteen minutes ago, she was crying and packing her bags, wanting to leave. Now, today is her best day ever. Mykenna definitely made up for the lack of Kelsey's tears during this episode. While I don't personally like Kelsey, I can see how much Peter likes her, and I think she has the potential to make it to the end. Victoria P. is also someone I can see going to the end until Peter sends her home in the middle of the group date. This is an elimination I don't think anyone saw coming, especially Victoria P. He "didn't see her as his wife", but she's also one of the sanest girls in the house. Oh well. More drama goes down between Tammy and Mykenna because apparently Tammy likes targeting the emotional ones in the house. Madison receives the group date rose amidst her and Peter's makeout session with all of the yelling in the background.
Victoria F. goes on another one-on-one. It was really insignificant in comparison to all of her other interactions with Peter. It went a little something like this: the date is going super well and Peter really likes her! Oh wait, she's insecure and shutting down and crying. Now, Peter is trying to console her and tell her to break down her walls. And magically Victoria F. is better and they have a breakthrough, wow! I like Victoria F., but I'm getting tired of this repetitive narrative.
We also got to witness the first infamous two-on-one date of the season with Tammy vs. Mykenna, and Peter declared, "Enough is enough." Finally, at least we got clarity that Peter seems to not enjoy this drama. For some reason, despite really liking Tammy at the beginning of the season, I was siding with Mykenna on this one. Tammy was lashing out unfairly towards Mykenna over her age and maturity, which is really not up to Tammy to decide since she's only two years older than Mykenna and has been causing the most drama recently. All Mykenna does is whine and cry but at least she's not always dragging other people down. However, during Mykenna's speech to Tammy, she talks like a Tumblr post and even drops the phrase "Love Wins" at Tammy. Excuse me? Did you just use a phrase coined by the gay rights movement to validate your heterosexual love on the most heteronormative TV show? That was a lot to process. In the end, Peter decides to send Tammy home. 
Finally, we get to wrap up this monumental week with a rose ceremony, with two girls going home. If you're having trouble keeping track, Victoria P. and Tammy getting sent home leaves us with eight women going into this rose ceremony. Victoria F. and Madison have roses going into it. The final rose comes down to Kelley, Sydney, and Mykenna. Now, surely Peter won't send Mykenna home, he just told her ten minutes ago he trusts her when he sent Tammy home? But, he does. And her faces are priceless. Kelley, with the most nonchalant expression, receives the final rose as Sydney and Mykenna look stressed beyond belief. If you're going to take anything away from this season, just let it be Mykenna's expressions. And with all that, Bachelor nation, we're off to Peru. See you next week!