Tips and Tricks for Surviving College
Fresh starts can be very exciting, but at the same time, they can also be quite daunting and nerve-racking. Going off to college is something we all dream about when we are younger. However, when the time comes, we have no idea what it is going to be like. We get jittery because we have to let go of the life we have had for as long as we can remember. Here are some tips and tricks for surviving college. Hopefully, these make your ride less bumpy than it's going to be.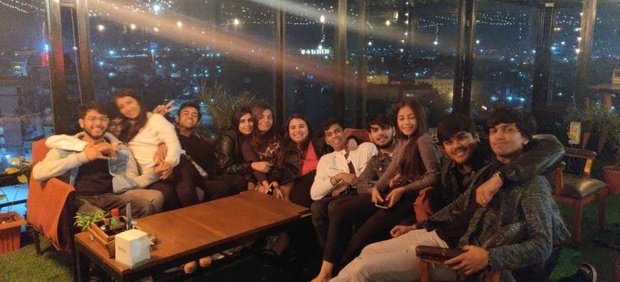 Original photo by Tiya
1. Do not try to please everyone​:
In your college, you will come across many people. If you make it your purpose to impress or fit in with every single one of them, you will either have to transition into a chameleon or completely lose your identity. Be true to yourself. And do not worry, you will find your people.
2. Carpe Diem:
When you start college, it will feel like there is a long way to go. But these years are going to get over before you know it. So, make sure you live each day to the fullest. Grab every opportunity you can, to grow, have fun and make your years memorable. Try to ensure that 10 years later, you have good stories to tell.
3. Always keep your goals in sight:
In your daily hustle, it will be easy to lose sight of the goals you have planned for yourself. Keep in mind that getting into a college is not the end of the road, but just the beginning. Come up with different ways to keep a check on yourself. Do not procrastinate and be diligent with your work.
4. Get out of your comfort zone:
If you have some qualities that you do not  like or if there are qualities you wish you had, now is the best time to lose/gain them. College gives you the opportunity to rebuild yourself. Do not  be too cozy in your comfort zone. Explore new things and you might end up surprising yourself.
5. Make long lasting friendships:
Friends you make during these years are likely to be your friends for life. Try to find your Akash, Sameer and Siddharth ASAP because having them will make your stressful days, less tiresome, and your happy days, a lot more wholesome. Also, if you did not  get the reference then thank god it is  the end of the article, because you need to watch Dil Chahta Hai to get the ultimate idea of what friendships in college are like.