Jordan Peele's "Us" Has A Ground-Breaking Opening Weekend
Jordan Peele began his break-out into a director career with Get Out and was instantly met with the financial and critical claim. The horror film was scary and groundbreaking, while also opening scenes for social commentary. Naturally, the announcement of Peele's second horror film, titled Us, excited many Get Out fans. Peele already has an established career as a comedian, and with the success of Get Out and an Oscar in his belt for best original screenplay, the film skyrocketed Peele's career as a director.
There has already been a lot of hype surrounding the release of Us, which tells the story of a family being tormented by people who look exactly like them. I, myself, was one of the people who jumped at the chance to see the new movie after watching the trailer. The film had a high standard set by its predecessor, and was said to be even better. 
With reviews coming out before the release and the general public praising it, more people were excited to see it. Many feared it wouldn't be as good and as terrifying as Get Out, but the reviews made people excited to see the film. Us had the largest domestic opening weekend ever for an original horror film (that is, it's not a sequel, a reboot, or based on another existing property). It topped $70 million domestically, beating the previous record holder, last year's A Quiet Place. It was also the biggest domestic opening weekend for an original R-rated film, beating the previous record holder, Ted, and it had the second-highest opening for a live-action original film, after Avatar in 2009, which came in just over $77 million. The anticipation certainly provided its benefits, as it opened in nearly 1,000 more theaters than Get Out, which brought in $33 million domestically in its opening weekend.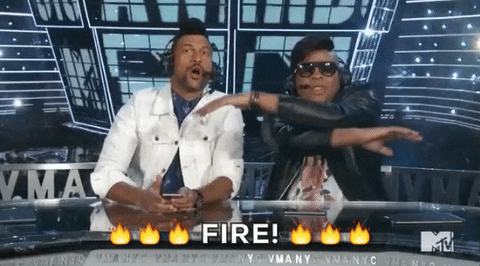 People were also excited for the film because of its all-black cast and crew, with Peele even stating he wouldn't cast a white man as a lead anytime soon. Many are pleased with the inclusion and representation in the film, especially with the anticipation and popularity surrounding the movie. There is a notion in Hollywood that "black films don't travel," i.e., that films starring predominantly black casts don't perform well outside the US. Over the past few years, the huge success, both in the U.S. and abroad, of movies ranging from blockbusters like Black Panther, to more specialized movies such as Moonlight, Hidden Figures, Straight Outta Compton, and Sorry to Bother You — not forgetting Get Out — have repeatedly proved this myth wrong. Hopefully, the success of Us will help Hollywood change and grow.