Best Entertainment of Winter Break
Winter break is one of the best times to catch up on entertainment, whether it's online or on the television. Students finally have time to relax and watch something without worrying about homework or deadlines. Luckily, a lot of new TV shows and movies were released over the long break. Having spent many hours of my break on Netflix, I have compiled some of the best and most popular entertainment. These are either shows or movies that I have watched or have received great reviews on from friends. Netflix was a powerhouse of entertainment this winter break, and they certainly outdid themselves by releasing three new shows/movies that have taken over social media and pop culture.
Bird Box; December 13th, 2018; Netflix
If you haven't heard of Bird Box at this point, then you've probably been living in a hole. If you log onto Twitter or Instagram, you'll see all sorts of memes focused on this movie. Bird Box is set in a universe with monsters that, if you dare to look at them, portray your worst fear-it is so unbearable that people resort to suicide. Popularity aside, it is a suspenseful, post-apocalyptic, character-driven film that will keep you on the edge of your seat. The best thing about the movie, in my opinion, is it's use of the idea that 'less is more', which really adds to the suspense.
Spider-Man: Into the Spider-Verse; December 14th, 2018
Within the last few years, there has been an influx in Spider-Man films. Into the Spider-Verse was the first animated Spider-Man movie-different iterations of Spider-Man from different universes teamed up to save New York. The movie has been greatly praised for its animation, characters, story, humor, and soundtrack from critics and audiences alike. This winter break was spectacular for superhero movies!
Aquaman, December 21st, 2018
Aquaman is a superhero movie based on the DC Comics, following Jason Momoa as Aquaman. The city of Atlantis becomes an underwater kingdom ruled by the power-hungry King Orm who plans to conquer the remaining oceanic people -- and then the surface world. Aquaman, his half brother, stands in his way. He must retrieve the legendary Trident of Atlan and embrace his destiny as protector of the deep. There was much speculation about the performance of this film following recent DC films that left fans disappointed. The movie received good reviews from both critics and fans and has been growing in popularity through word of mouth.
You; December 26th, 2018; Netflix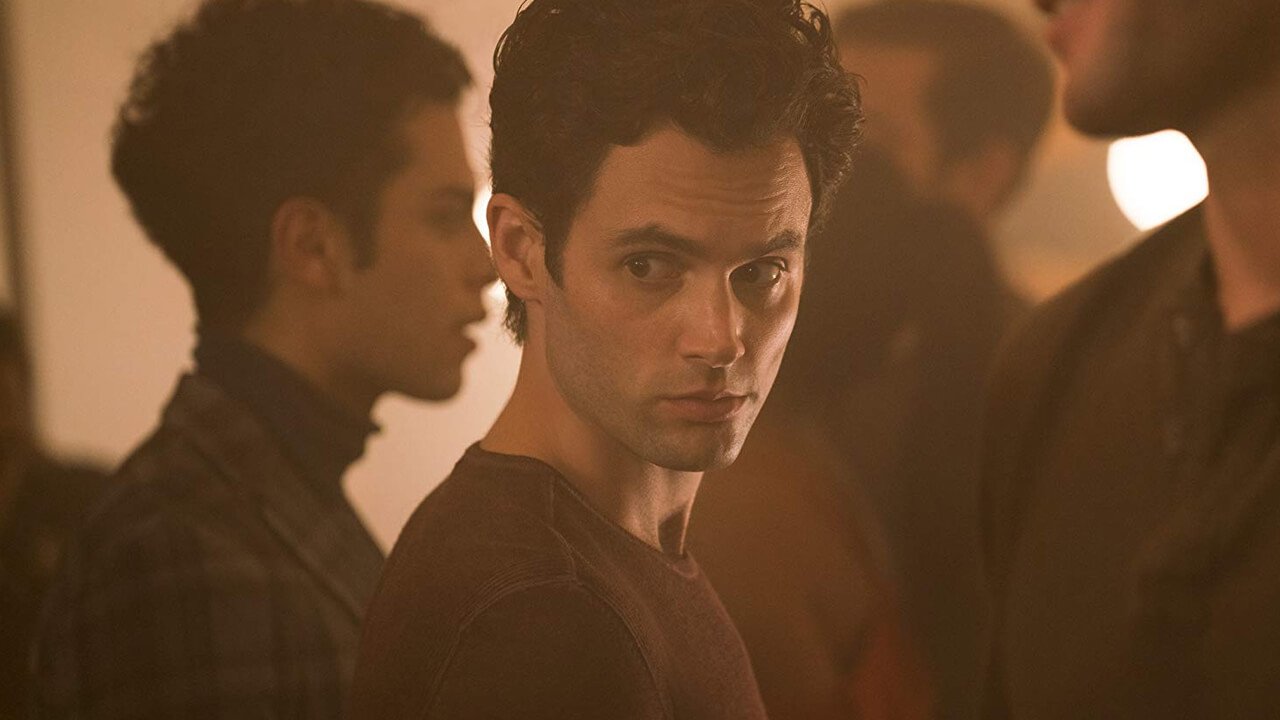 You is another new Netflix release. It is a psychological thriller that follows Joe (played by Gossip Girl's Penn Badgley) who becomes obsessed with a graduate writing student named Beck. Joe will go to extremes, including murder, to make sure that he has Beck all to himself. The story is told mostly through narration from Joe's point of view, giving us insight on how his mind works and how he justifies everything he does for Beck. It may leave you second guessing the people around you and how well they truly know you!
Bandersnatch; December 28th, 2018; Netflix
Bandersnatch is a choose-your-own-adventure game/film. It follows Stefan, who tries to make a video game version of the book Bandersnatch. There are around ten possible endings a player can obtain. The film covers the ideas of free will, government control, and it even becomes meta at many points. It is, by no means, a game that centers around happy-go-lucky feelings. However, it has great acting and storytelling elements, and it is definitely a film you won't forget.
The Bachelor; January 7th, 2019; ABC
The Bachelor is a reality TV show that almost everybody has heard of. It follows one man who has a pool of selected women from which he must eventually choose to be his wife through elimination. The show has already begun to enter pop culture-one woman pretends to be Australian to make herself more noticeable, and another woman pretends to be a sloth. If you like feel-good reality and romance shows, you'll want to tune in to The Bachelor!