Ariana Grande's Thank You, Next Album is a Huge Bop
This is a sponsored feature. All opinions are 100% our own.
Ariana Grande just released her second full album titled Thank U, Next. She has released three music videos for Thank U, Next, starring celebrities like Kris Jenner, Jennifer Coolidge, Colleen Ballinger, Tayla Parx, Victoria Monet, Troye Sivan, and more. She also released "7 Rings", and most recently released "Break Up with Your Girlfriend, I'm Bored." Ariana Grande is an unstoppable force when it comes to music. In an interview with The Zach Sang Show, Ariana admits her friends and music have saved her life. She went through a difficult time after her decision to split from her ex-fiancée, Pete Davidson, and the shocking death of her ex-boyfriend and rapper, Mac Miller. She told Zach that her music has helped her heal.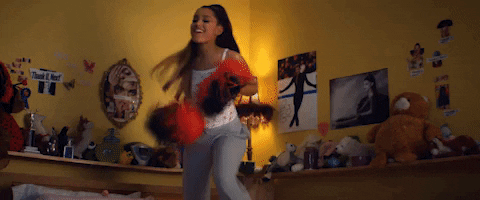 I rarely listen to full pop albums when they come out, but Thank U, Next is an exception. Every song has an in-depth personal meaning to the singer, and it is evident. My personal favorites are "Bloodline", "Ghostin", "In My Head", and "Break Up with Your Girlfriend, I'm bored." I really enjoy how all of her songs don't just focus on her relationships, but on herself. Thank U, Next gives women a chance to positively swipe left on men.
When she does mention her exes. the lyrics are honest and raw. In "In My Head", she makes a clear statement in the song that acknowledges that not everyone is who they say they are:
Painted a picture; I thought I drew you well I had a vision of seeing what isn't there Caught in the moment, tangled up in your sheets When you broke my heart, said you only wanted half of me
My imagination's too creative They see demon, I see angel, angel, angel Without a halo, wingless angel
The chimes in almost all the songs are so unique. One of the most creative parts of the album is the cameos throughout it. Some have movie quotes and actual celebrities like the famous drag race queen, Shangela saying "One step for woman, one giant leap for womankind" before "NASA". This gives listeners a personal feel. I truly connected to all of her songs, and they are all masterpieces. You can listen to the album on iTunes, Spotify, and anywhere you listen to music.