Why Movies Directed by Women are Elite
While there are few popular movies directed by women within Hollywood, they have definitely made their mark. Recently, up-and-coming director Greta Gerwig, along with others such as Marielle Heller, Lulu Wang, and Patty Jenkins, have brought attention to the lack of the female perspective within mainstream Hollywood, and the importance of supporting these directors. I'm going to highlight some of the best movies directed by women!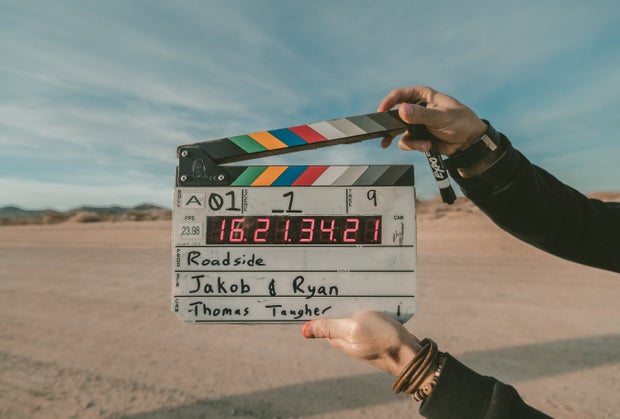 Photo by Jakob Owens from Unsplash
1. Little Women (2019)
Directed By Greta Gerwig
Although this movie only came out two years ago, it has made a lasting impression that will surely continue into the future. Alongside talented actresses Saorise Ronan, Florence Pugh, Eliza Scanlen, and Emma Watson, Greta Gerwig perfectly adapted this 19th-century novel into a feminist tale. 
2. Mamma Mia!
Directed by Phyllida Lloyd
While Mamma Mia! was never an Oscar contender, it has lasted in movie history as one of the most feel-good movies of all time. Phyllida Lloyd not only directed the movie adaption of this ABBA musical, but she also directed the original musical on the West End and Broadway, making her the perfect person to bring this story to life on the big screen. 
3. Lady Bird
Directed by Greta Gerwig
Once again, Greta Gerwig directed a perfect movie about the female experience. Lady Bird was not only Gerwig's directorial debut, but it is also based on her teenage years in Sacramento making it even more of a bittersweet story. 
4. A Beautiful Day in the Neighborhood
Directed by Marielle Heller
Although this movie is about the pure-hearted entertainer Fred Rogers, Marielle Heller perfectly captures the spirit of Mr. Rogers. Personally, this movie is close to my heart because Heller and I grew up in the same little town!
5. Wonder Woman
Directed by Patty Jenkins
If you haven't seen this movie, what have you been doing? Patty Jenkins brings Diana Prince to life with precision and a much-needed feminist perspective, making this movie stand out in comparison to all other DC Comics adaptions.
6. Little Women (1994)
Directed by Gillian Armstrong
This movie is just more proof that the story of Little Women was meant to be told by a woman! Gillian Armstrong created a movie that has been a staple of the historical genre for the last two decades and being a woman director in the '90s makes it all that much cooler. 
7. The Farewell
Directed by Lulu Wang
This is yet another movie and director who was snuffed by the Oscars. Lulu Wang directed a beautiful and authentic story about family and love that stood out in a wave of Oscar-contenders.
8. Marie Antoinette
Directed by Sofia Coppola
Sofia Coppola is a stand-out director by all standards, which isn't surprising considering her family's place in Hollywood. Marie Antoinette stands out as a modern and feminist movie portraying an oppressed and unlucky figure of history.
9. Hustlers
Directed by Lorene Scafaria
This is a diverse and empowering story of women who are both powerful and manipulative in the best way. A story like Hustlers simply could not be done justice by a man.
10. Nomadland
Directed by Chloe Zhao
The directorial debut of one of Mount Holyoke's own! Nomadland tells the story of a wandering soul in an unforgettable way and made its mark on every major film festival in the last year.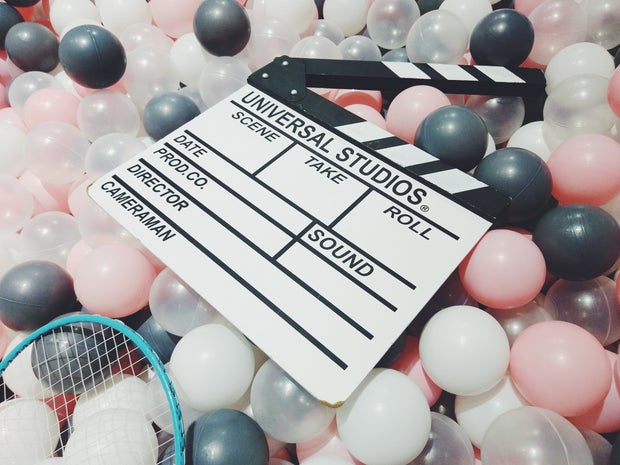 Photo by lan deng on Unsplash
Plus two upcoming movies!
One Night in Miami
Directed by Regina King
A new arrival on Amazon Prime and a directorial debut of the actress-turned-director Regina King, this movie tells the story of four history-making men when they all meet one night.
The Eternals
Directed by Chloe Zhao
Zhao, a MHC alum, has another movie coming out soon! This one is predicted to be much more of a traditional blockbuster as a new group of superheroes is introduced to the Marvel Cinematic Universe and stars big names such as Angelina Jolie, Kumail Nanjiani, and Salma Hayek, among many others!
If you would like to write for Her Campus Mount Holyoke, or if you have any questions or comments for us, please email [email protected]. 
1.

Little Women (2019) Directed By Greta Gerwig

Although this movie only came out two years ago, it has made a lasting impression that will surely continue into the future. Alongside talented actresses Saorise Ronan, Florence Pugh, Eliza Scanlen, and Emma Watson, Greta Gerwig perfectly adapted this 19th-century novel into a feminist tale. 

2.

Mamma Mia! Directed by Phyllida Lloyd

While Mamma Mia! was never an Oscar contender, it has lasted in movie history as one of the most feel-good movies of all time. Phyllida Lloyd not only directed the movie adaption of this ABBA musical, but she also directed the original musical on the West End and Broadway, making her the perfect person to bring this story to life on the big screen. 

3.

Lady Bird Directed by Greta Gerwig

Once again, Greta Gerwig directed a perfect movie about the female experience. Lady Bird was not only Gerwig's directorial debut, but it is also based on her teenage years in Sacramento making it even more of a bittersweet story.

4.

A Beautiful Day in the Neighborhood Directed by Marielle Heller

Although this movie is about the pure-hearted entertainer Fred Rogers, Marielle Heller perfectly captures the spirit of Mr. Rogers. Personally, this movie is close to my heart because Heller and I grew up in the same little town!

5.

Wonder Woman Directed by Patty Jenkins