Sustainable living is not impossible, but for most of us who are comfortable in our routine, it may seem that way. Recently I have become very interested in the zero-waste movement started by Bea Johnson. One day while I was down the Instagram rabbit hole, I came across more and more zero waste Instagrammers sharing their journey living with zero waste. I also came across sustainable shops and the products they have that made me think about how even the smallest change can have a big impact.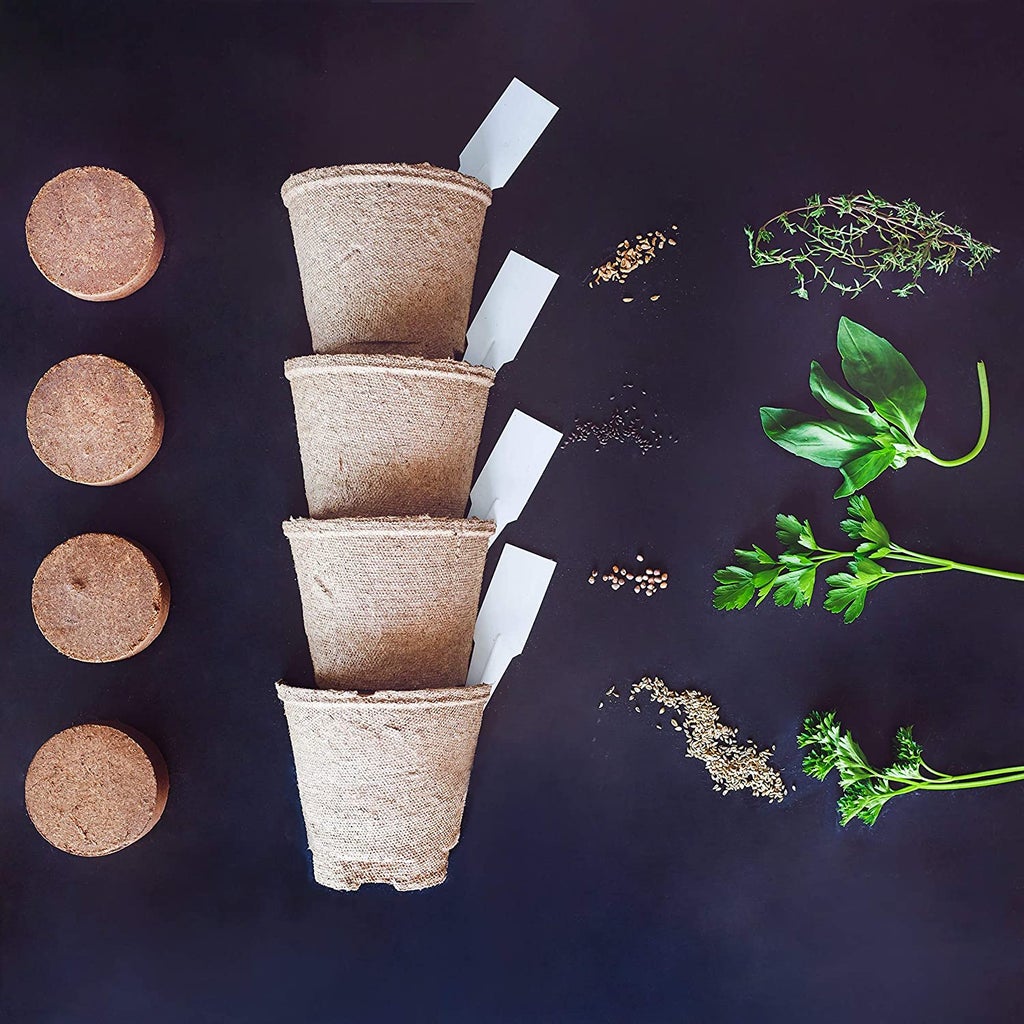 So here are some ways you can switch to more sustainable alternatives: 
Metal Straws:

The VSCO girl trend may have died out, but let the metal straw and reusable cup stay with you because the turtles still need our help! Often sold with bamboo straw cleaners, metal straws are a great way to start your transition to being more sustainable. These are also available widely and in multiple colours, styles and sizes.

Reusable Cups:

Want to get a coffee with your friends? Take your own reusable cup. Trust me, they won't say no to serving you in your own cup. Obviously in a post-Covid19 world, we will all have to be careful as to what contact we come in with, but maybe carry a little sanitizer bottle handy to help you stay safe while practising sustainability. 

Bamboo Toothbrushes:

Once your current toothbrush is out of commission, consider getting a sustainable alternative — the bamboo toothbrush. Once used, these toothbrushes are more sustainable and do not harm our Earth. They work as well as regular toothbrushes, so why not?

Cloth Napkins and Cotton Towels:

The next time you run out of tissues, consider buying a pack of cotton or cloth napkins and towels instead. These will last longer and save you money in the long run, all while saving our planet. That sounds like a win-win to me. Tip: Consider getting machine washable cloth/ cotton towels to help relieve you of the washing.

Bar Soaps:

We all love our liquid soaps and body washes, but buying artisanal soaps (often sold in minimal packaging) or even making your own soap is a great way to help reduce the plastic in your life. This is an easy change to make and there are bar soaps out there for all kinds of things including shampoo bars, conditioner bars and deodorant bars, to name a few.

Repairing Your Existing Clothes and Thrifting:

Supporting slow fashion is imperative now more than ever with fast fashion not only harming our planet but also treating their workers inhumanely. Watch a YouTube video to learn some basic stitches and these will definitely assist you in making the most out of your clothing by enabling you to extend their life cycle. When you do buy new clothes, go to your local Goodwill or thrift store, or swap with a friend. Rent The Runway is another great place to get your outfits from for any and all occasions and you can buy a membership which will help you save money long-term. Check them out here https://www.renttherunway.com/. 

Reducing:

Simply limiting the amount of things you buy can make a difference. Quality over quantity. Look for good quality products that have a long life cycle, are sustainable and that are versatile. Buy only what you need.

Rehoming Things You Own:

Don't throw away things that you don't want or need anymore that are in good condition. Consider doing a swap with a friend or family member, or giving them away to Goodwill or your local thrift store.

Recycling:

Segregate your waste! This makes the world of a difference when recycling. Wet waste can be composted even in your home. Bea Johnson shows us some ways you can compost at home on her Instagram. But if composting at home is too much for you, separate your waste (into wet and dry) to help facilitate this next part of the process.  
Some more important things: 
Cost: Yes, while the initial price of these sustainable alternatives may shock you, in the long run they actually enable you to save more! Don't believe me? Do the math for yourself. Tip: Look at multiple retailers before buying a product to find the best price. This article on the Zero Waste Store blog details the cost aspect of going sustainable very well. https://zerowastestore.com/blogs/zero-waste-lifestyle/are-zero-waste-products-really-more-expensive 
Inspiration: Follow Bea Johnson (@zerowastehome), Lauren Singer (@trashisfortossers), and Geevie & Sophia (@sustainyrself) for inspiration to become more sustainable and acquire tips and tricks and DIY recipes that you can try.
Shops: Look at the zero waste store (@zerowastestore), sustain yourself shop (@sustainyourselfshop), package free shop (@packagefreeshop) and many more on Instagram and their respective websites to help you get started or even to help give you an idea of the sustainable alternatives out there. 
Options: If you think becoming sustainable means giving up on things you like, you're wrong! Want to party? Head to the Package Free Shop and get yourself some compostable glitter. Or maybe you want a bath bomb to have a relaxing end to your busy day? Well, they've got that too! So don't negate the possibility of the existence of sustainable alternatives before doing your research because chances are you will be pleasantly surprised.
More resources: Want to read more to educate yourself? Head to the blog section of the zerowastestore.com and trashisfortossers.com for some articles to help you. The article https://trashisfortossers.com/a-guide-to-reducing-your-waste-in-college/ is a useful guide for college students to reduce their waste. Another blog post at the Zero Waste Store website is on the Ten Green Commandments and will help guide you on this journey. https://zerowastestore.com/blogs/zero-waste-lifestyle/the-10-green-commandments Maybe you don't like reading that much? Check out the 'Trash Is For Tossers' YouTube channel and while you're at it, watch Bea Johnson's TED talks as well. 
NO PRESSURE! Don't worry about not being able to make these transformations all at once. These changes also cannot be made overnight! After all, as with most changes in our life, we are probably going to resist it at first. I recommend doing your research, getting inspired and starting small and then moving on to making bigger changes.  
Our Planet needs us now more than ever so if you can make these small changes and more to your life, please do! 
If you would like to write for Her Campus Mount Holyoke, or if you have any questions or comments for us, please email [email protected].