Having a tattoo definitely takes careful consideration and determination. Sometimes it can just be a beautiful piece that acts as a permanent, effortless adornment on our body, but in many cases, there is a touching meaning behind each piece of ink.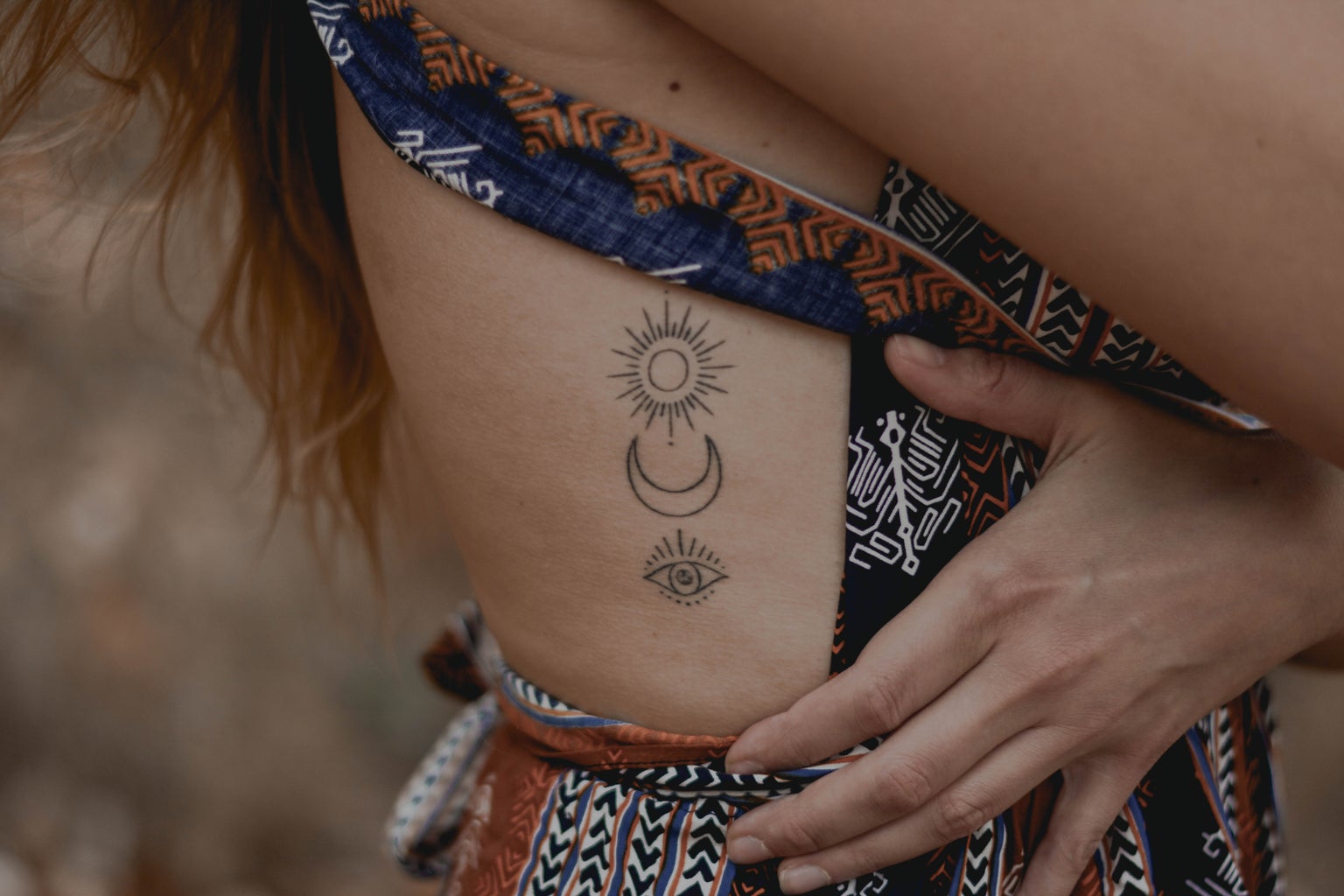 Instead of the traditional black inked tattoo, Phi Do '22 chose to translate the idea of unregretful youth into a minimalistic tattoo quote, "Youth," in brilliant turquoise on her left wrist. 
"'Youth" is the name of my favorite band's first concert tour, with the meaning that we can enjoy our youth to the best without regrets," Phi explained the story behind her tattoo.
"I chose turquoise because it was the main color theme of the concert. Also, it looks softer than black. I had it on my wrist near the blood vein to remind me that I'm living my youth and never give up," Phi further elaborated on her choice of color and positioning. 
"There was a time when it faded after a few months (find yourself a reliable tattooist so that you won't be like me)," Phi recounted. "To be honest I was a bit worried and felt down as if I was losing my youthful energy. Well, actually I didn't mind that long, but the tattoo at some point influenced my emotion. And I've got it retouched so I'm young again, both at heart and soul." 
Chi Doan '22 had her first tattoo in a tiny purple, pink-ish moon with an airplane flying across it, placed near her collarbone. Although it is small, it carries a huge meaning, symbolizing a new beginning for Chi. 
"I got it when I was 18, right before I flew [from Vietnam] to the U.S. for college. It is a bit cringey to say, but that tattoo marks an important stage of my life." 
Chi also shared her parents' reaction to her first tattoo: "I was able to hide it from my parents for a whole year. Coming from an Asian household, you know how tattoos are seen as a sign of rebellion and taboos. It honestly surprised me that they looked indifferent when they found out about my tattoo." 
Therefore, Chi decided to have another tattoo that she had wanted for such a long time. It is a 4-inch, colored sketch of her family, silhouettes of Chi and her family members. The tattoo is inspired by a photo taken by the 6-year-old Chi. 
"I did try my best to cover my new tattoo, but my mom saw it the day after lol. I thought she would love it, but no, she scolded me instead, questioning why I did such a reckless thing. Let me tell you something, I was scared of my mom more than I was scared of getting poked in the skin for two hours straight. Every now and then, my mom would convince me to get it erased, while my dad genuinely gets fascinated by my tattoo," shared Chi. 
Reminiscing all the incidents behind her tattoos, Chi continued: "With that said, getting tattooed was one of the best and most exhilarating experiences of my life. I am still looking forward to having more tattoos (when I go back to America so I can continue to hide them from my mom for more than a year)." 
If you would like to write for Her Campus Mount Holyoke, or if you have any questions or comments for us, please email [email protected]