I know we are only a few weeks into the semester, but I honestly feel like I have had a year's worth of random and unexpected things happen in my life. Recently my favorite thing to get me out of a slump and get me motivated again is a good old fashioned podcast. Here are my favorites for getting that quick pep talk we all need. 
P.S. you will probably be inspired to start your own business after listening to these…..
Self Made CEO Podcast by Adrienne Finch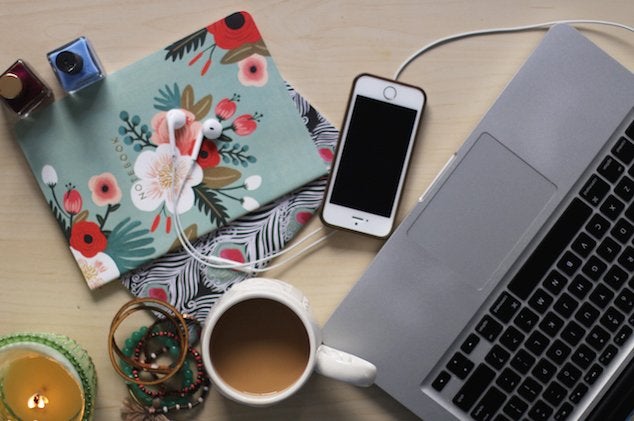 Adrienne Finch is a YouTube creator and self-employed entrepreneur as well as podcaster. I personally love her concise tips on how to be as productive as possible, manage your time wisely and manifest the life of your dreams. Just listening to an episode on the bus makes me feel like I have already accomplished so much, so this one is definitely a great motivational listen! 
Style Your Mind Podcast by Cara Alwill Abeya
Cara Alwill Abeya is another multi-talented entrepreneur, life coach, podcaster, best-selling author and more. Her podcast ranges in length so you can fit in a quick episode on your morning walk or a long one on your commute. She has a ton of incredible and inspirational guests, many of them female entrepreneurs who started with nothing and are incredibly successful today.  She recently came out with a new book, Girl On Fire, which I actually just got in the mail today and am very excited to read. 
The Goal Digger Podcast by Jenna Kutcher 
If you are looking for inspiration on marketing your small business (or personal brand!) or simply getting some inspo to get your life together, The Goal Digger Podcast has it all in one place. I love the diversity of the episodes, with specific teaching of a skill like utilising Instagram hashtags effectively, or a longer episode with guests from similar entrepreneurial backgrounds. 
XOXO Bella 
If you would like to write for Her Campus Mount Holyoke, or if you have any questions or comments for us, please email hc.holyoke@hercampus.com.