I like watching music videos because it is an additional way for the artist to express themselves. There are so many great music videos out there, from ones that tell a story to ones that have very little to do with the song but are great anyway. I enjoy music videos with stories but also ones that have great cinematography and costumes. It is hard to look at the music videos without considering the music but here are some music videos that I think are masterpieces all on their own.
"Wonder" by Shawn Mendes
This song and music video were all the talk when they first came out and rightfully so. Mendes' music video for this song is a cinematic masterpiece and the beautiful imagery and scenery are bound to captivate you. Another one of Shawn Mendes' songs, "Lost in Japan," has an awesome music video that pays homage to the classic Sofia Coppola film Lost in Translation. 
"Break My Heart" by Dua Lipa
Dua Lipa has some great music videos especially as part of her latest album, Future Nostalgia, but the music video for this song has great transitions. The scenes shift very seamlessly and I adore the color scheme that this music video follows. There are great costumes in this music video as well and it is definitely worth a watch. The music video for her song "Physical" is also really great and has some scenes in which animation seamlessly flows with the rest of the video. 
"Graveyard" by Halsey
This song is great and the music video just adds to my love for it. Set at a carnival, this music video features the carnival rides all lit up and also features beautiful costumes. There are some great shots and there is an overall vibe similar to the show Euphoria. The whole music video is wholesome and tells a story too. 
"everything i wanted" by Billie Eilish
Just like her music, Billie Eilish's music videos are unique. The music video for this song is simple but the cinematography is very good. There is a shot in which the car is in the water and one in which you see the sun setting through the car window. The music video also flows well with the song (but looks great even without the music). Her music video for "Therefore I Am" is also great and is fun to watch. 
"De Una Vez" by Selena Gomez
This song is in Spanish, but the music video is great. It is very pink and floral and those elements add to its beautiful artistic imagery. There are lots of great shots and this video is also extremely creative. Selena's costume is pretty and the CGI in the video is also done very well. It's definitely worth watching.
"Balance ton quoi" by Angèle
This song is in French, but this music video is one of my favorites and deals with sexism in a very creative way. It is a very colorful video that balances out the heavy topic it deals with. Even if you don't understand French, this music video is definitely one to watch. 
"Sucker" by The Jonas Brothers
Maybe I'm biased because this was their comeback song, but either way, this music video is extremely creative and the artistic imagery and costumes in it blew my mind. It tells a story and all-in-all it is a very fun video to watch.
"Not Ok" by Kygo and Chelsea Cutler
This music video is directed by Sarah Bahbah, whose work I love. It is relatable to loads of people and shows how we all have something we are going through and dealing with that other people may not know about. I really love how creatively this music video depicts this and the message the video is trying to send that sometimes we're all "not ok."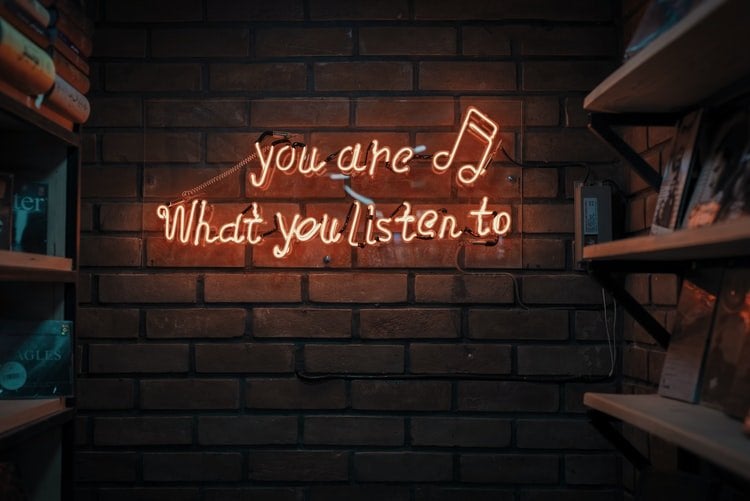 These are just some of the many music videos that I like and these are all my personal interpretations and opinions. I hope you enjoy watching these music videos!
If you would like to write for Her Campus Mount Holyoke, or if you have any questions or comments for us, please email hc.mtholyoke@hercampus.com.