Life Without Ballet Would Be Pointeless ★
"Standby for Escapades 1 soundtrack," signaled the production manager.
"Standing," I responded into my headset, eyes trained on audio software and fingers poised over the keyboard before me. 
"Sound… go."
I clicked the board, releasing the quiet rhythms of percussive shaker instruments. The music prompted four male dancers to run out one after the other from the wings of the theater with palms outstretched to the audience, as if welcoming viewers into their world.
The dancers belonged to the American Ballet Theatre Studio Company, a leading program in preparing promising young dancers between the ages of sixteen and twenty for the professional world. The Studio Company visited Mount Holyoke College during the weekend of February 28th for three performances showcasing "classical, neoclassical, and contemporary repertoire." As an office assistant for the College's dance department, I viewed the concert from my perch at the back of the theater in the cozy control booth. In charge of sound operations, I am so thankful to have had the opportunity to take part in an intimate presentation of young talent, graceful movement, and the beauty of dance. The ABT Studio Company performed a show of precise technique, interpretive story, and earnest dedication, and it was a joy for me to watch.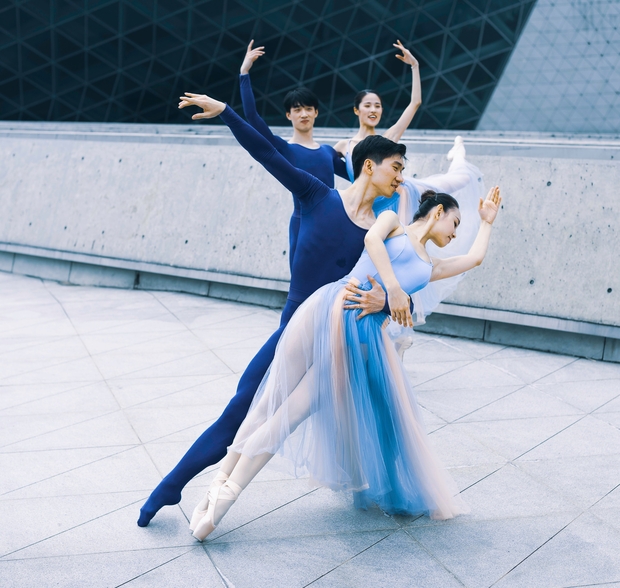 Unsplash, Arnie Chou
As the shaking sounds commenced the first movement of the first piece, "Escapades," the dancers were shrouded in darkness with minimal lighting illuminating their faces from an angle below. As the cello and piano melody joined the background beat, more dancers emerged and filled the space with motion. Several dancers were given solo segments, as all eyes focused on one male dancer when he landed from a triple pirouette without any bumbling hops, and another female dancer when she threw her leg behind her with a quick kick into a wide arabesque, yet connected each of her movements without hesitation into a fluid string of action. She performed two sets of sharp sissones in attitude promptly followed by swift turns during her solo without losing control. While "Escapades" was marked by precise ballet technique, as evidenced by one girl executing a 180 degree saut de chat above her peer posing on the floor, the piece also featured distinct choreographic aspects. For example, one recurring step involved dancers turning to their sides with legs bent and waving their hands as if flailing in excitement, and one dancer raised her arms up above her head the way a gymnast does after completing a flip as her legs shifted weight by twisting from one to the other. As I was watching this section of "Escapades," my thoughts kept coming back to the phrase, "celebration of life." With a troupe of teenagers, I believe that the dancers in the Studio Company have a very unique experience of growing up. They have chosen to commit their lives to dance at a very young age, meaning that their childhood looks a lot different from mine and most of the people that I have gone to school with. Even so, their youth shined through this piece as the dancers displayed brilliant beams and passionate facial expressions, and completed each step with energy and attack.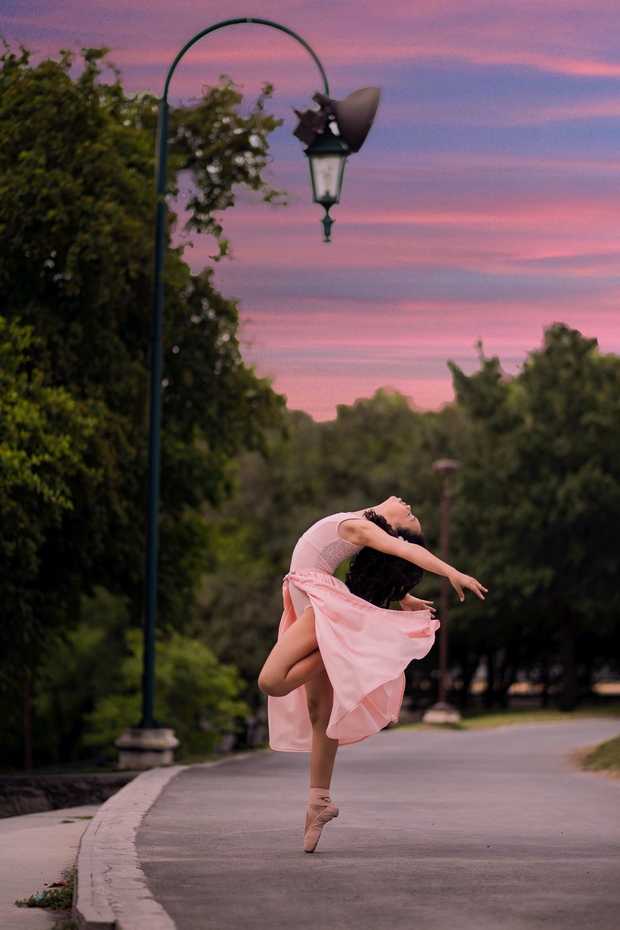 Unsplash, Oswaldo Ibáñez
Moreover, one of my favorite pieces of the concert was "Preview: New Piece" by guest choreographer Jessica Lang. The lights brightened the stage as seven dancers swayed while stepping from side to side. From the short black unitards to the piano melody of the music selections from Chick Corea's "Children's Songs," the presentation of this piece was simple and clean. Divided into seven parts, "New Piece" ranged from lively to wistful with both allegro and adagio tempos. When I was looking through the program and saw that the choreography was set to a collection of "Children's Songs," I immediately began to connect aspects of the dancing to experiences of childhood and growing up. The second part of "New Piece" was set to a playful tune. The tallest male held one hand of the other two dancers while grinning and making eye contact during this section, and the second male and female alternated with a tombé to spring into a jump in attitude. They passed the movement to each other as if passing a ball which caused me to link this section to memories of recess and play interactions with peers. On the other hand, the second to last part of "New Piece" featured a couple partnering on lifts and a grand rond de jambe into attitude with a more gentle and contemplative soundtrack. While the first section exhibited a friendship, I saw the second section as a portrayal of a romantic relationship. Regarding the seven parts as a whole, the dancers repeated the movement of raising one hand up above their heads while the other arm followed with haste and struck the air. The action looked as if the dancers were popping a bubble above their heads, and the dancers replicated it during classical walks and even while holding first position. In the way that a bubble lasts for a short time and shields the air within from the outside world, I interpreted this gesture as a representation of childhood's fleeting nature and the loss of innocence.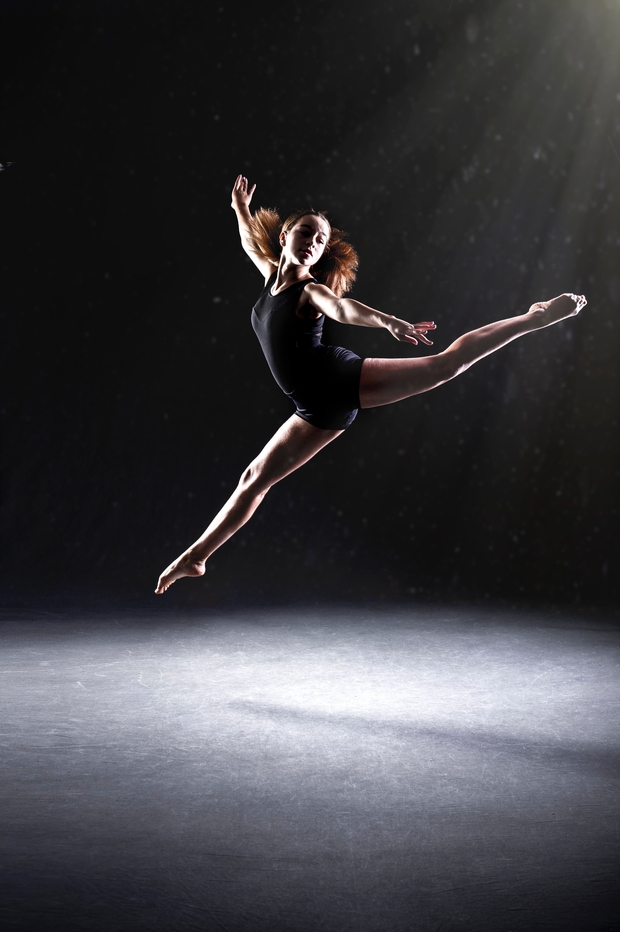 Unsplash, Patrick Kool
Though ballet has become familiar to me through dancing for most of the time that I have been alive, the dancers from the ABT Studio Company showed a lofty standard in their professionalism and experience this past weekend. As I was able to witness all three shows plus a rehearsal, watching the Studio Company dancers reminded me of why I love ballet and gave me a new appreciation for the sacrifice and reward that come with wholly pledging to one field at such a young age. Each piece in the lineup demonstrated new moods and ways of moving that reiterated for me that dancing provides an outlet for emotion in a way that words cannot. In addition, the dancers showed off their flexible versatility in transitioning between time periods and styles. For example, the "Kermesse in Bruges" pas de deux expressed more traditional themes with crisp pas de bourrés and planted pirouettes, and the couple entertained the audience as the girl blushed toward the ground when her partner offered her a rose. In contrast, "Grey Verses" forwent tights and pointe shoes altogether, and included several lifts where the male swung the female around with interlocked hands so that her toes just slightly grazed the floor when she spread apart her legs. The dancers also showed their agility, as "Grey Verses" included a flip from one girl with the support from her partner, while the soloist in "Sunshine" completed a twist similar to an aerial. Even as the dancers showed their skillful acts, I was also in awe of how pointed their toes and ankles were in every step, how they eased into multiple turns rather than faltering, and how they seemed to lift their legs just slightly before breaking their arabesques. My amazement only ascended when I heard after the first show that dancer Seon Mee Park accidentally banged her leg against the suitably-named "shin buster" lights placed on the ground during rehearsal, yet she still accomplished eleven Italian fouettes and at least twenty-three revolutions while smiling in her final pirouettes during "La Bayadere" for her Gamzatti solo. The ABT Studio Company dancers may be young, but they articulated their intense training through their meticulous delivery of movements and ability for conveying narrative. They showed that younger generations are indeed capable of mature perseverance and passion for what they do, and just as they have inspired me, I have no doubt that they will continue to inspire the rest of the world.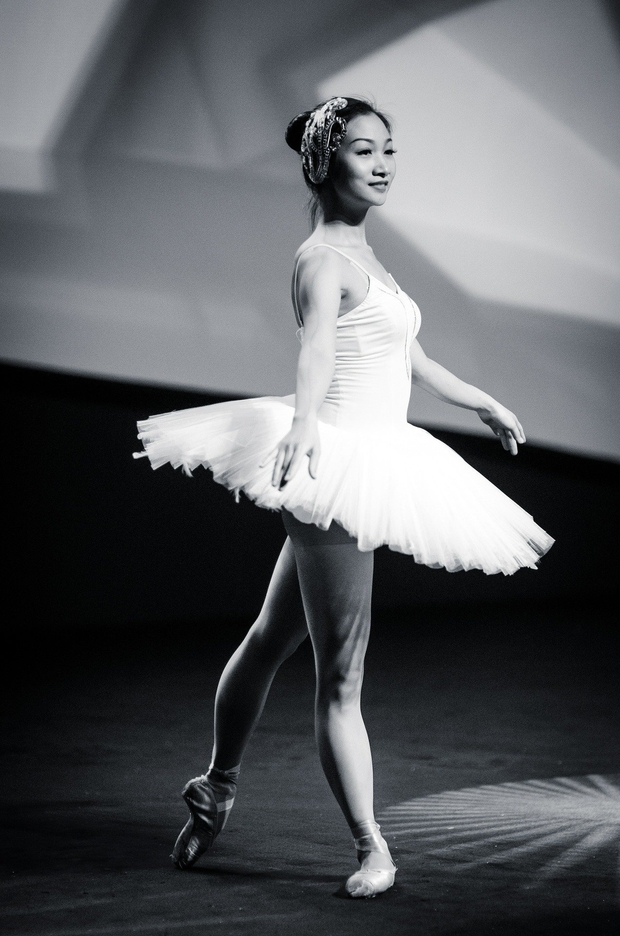 Pixabay, Takmeomeo
If you would like to write for Her Campus Mount Holyoke, or if you have any questions or comments for us, please email [email protected].