I've been hit pretty hard by the effects of an extended winter at home, as I am sure most students have. Spring finally starting to hit the Northern parts of New England gave me the excuse to give my bedding, and really entire atmosphere, a huge overhaul. I'm currently living at home in a room I share with my 16-year-old sister, so I am a bit limited as to what I can realistically do, especially taking another person's style into consideration. My sister and I have very different decor styles, but thankfully when it comes to bedding, we don't really clash. Over the winter, I had a fluffy, almost faux fur, duvet and shams in a nice cream color. For a state that regularly gets into the negative digits, this setup was super cozy and felt luxurious. However, as I anticipated the warmer weather, I knew I would want to shift to something lighter since I tend to get really warm in my sleep. Also, maybe a bit vainly, I didn't think a floofy, fuzzy duvet would really work aesthetically for summer. 
I had been seeing people everywhere raving about linen and cotton blend bedding, and by people, I mean the women I looked up on YouTube to try and learn more about how to have the best looking bed. I still had to operate on a student's budget, so no Pottery Barn or Restoration Hardware for me; it was Target all the way. My favorite home decor line at Target is Hearth and Hand from Chip and Joanna Gaines. There's some part of me very attached to the rustic, shabby-chic farmhouse look they have, and there are very few items in that collection I  wouldn't want in my home— if I had my own home. The best part? They have a whole line of linen and cotton blend bedding, and I snapped up a bunch of stuff as soon as I could.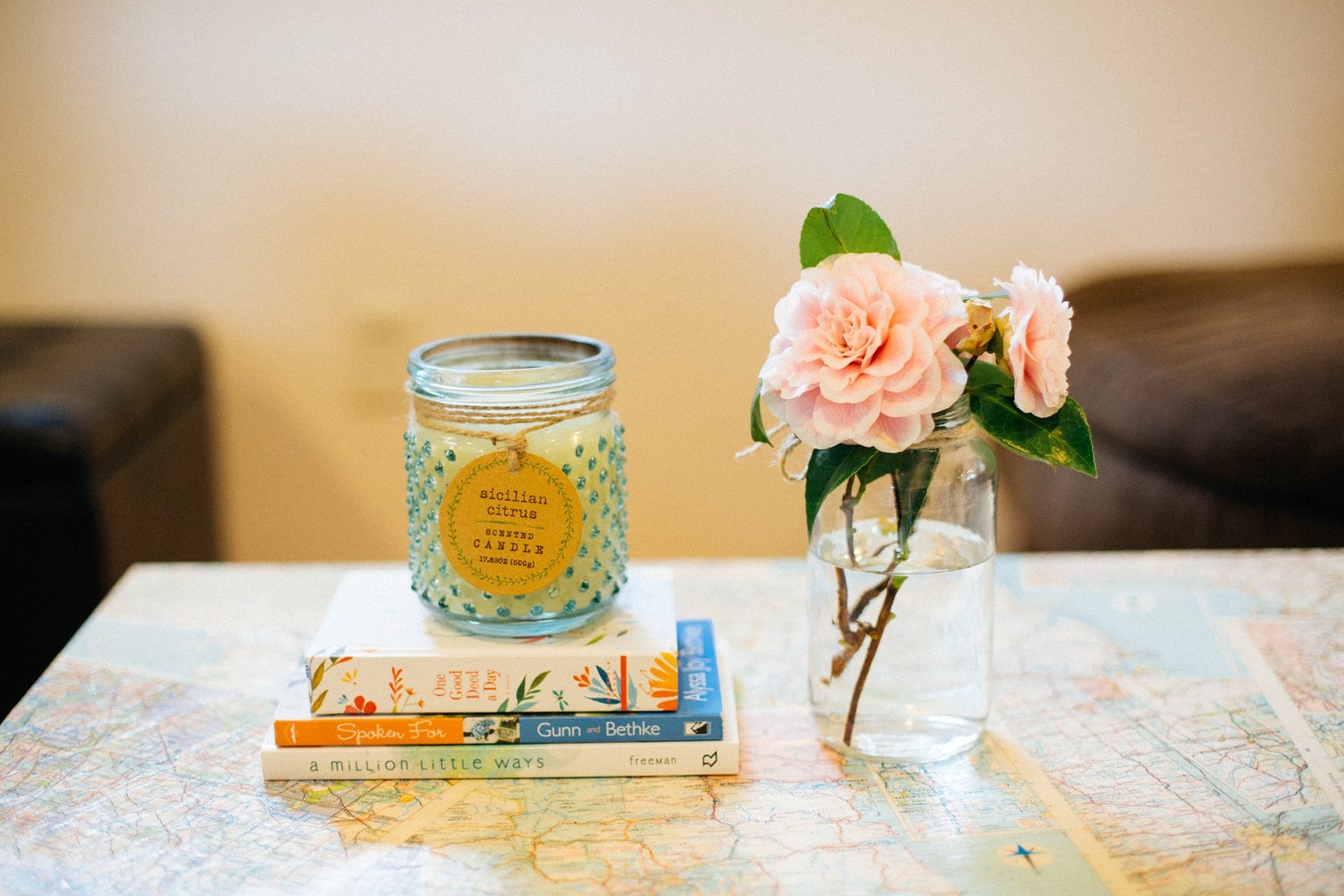 Because I knew all of my new bedding was coming, I was finally motivated to fully deep clean my part of the room. Some areas hadn't been truly clean since I moved home in March of 2020, so a good organization session was well overdue. I buckled down, went through all my trash and recycling, what clothes I wanted to donate, and what books I knew I wouldn't read. Once I went through the items I could easily dispose of, I did a few loads of laundry, including my sheets, and vacuumed and dusted everything. I mopped (shout out to the Method almond-scented floor cleaner), which was surprisingly something I had never done to my floor. By that time, my bedding had come, but I still wasn't finished. Once I saw my beautiful, perfect, bedding (with the adorable color name "Sour Cream") on my bed, some of my other stuff didn't match up. I ended up going out and getting new (sleeping) pillows and a nice, sleek bin for all the products I keep by my bed. Finally, I was seeing the results of my effort and how nice everything looked. 
It's not perfect, I still have a basket of random things and a small pile of papers to go through, but for someone who let her depression and anxiety dictate the way she cared for her space, I am incredibly proud of myself. In addition, I finally feel like my room matches my age; I'm 20, and for the whole year I've been at home I've felt mismatched, and my surroundings were childish or just didn't match the person I am. This reset allowed me to make those changes, and now I see my space as the space of an adult woman. If you have the means to, spend a little money on yourself to switch up your space; it can even be a small investment piece that you'll use for years to come. I even made sure to get my bedding (the comforter, not the sheets) in a queen size even though my bed is a twin because I want to have those investment pieces with me when I eventually move out. Allow yourself to be invigorated by the change in the seasons, open your window and get some fresh air, and take care of yourself and your space. Happy spring and good luck!
If you would like to write for Her Campus Mount Holyoke, or if you have any questions or comments for us, please email [email protected].