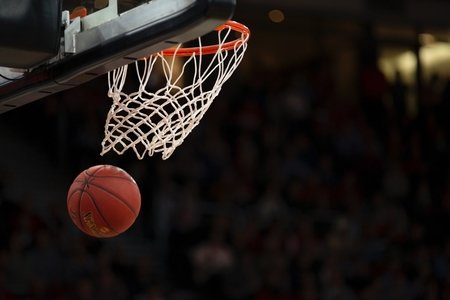 Documentary Review: The Last Dance
The Last Dance is an ESPN 10-part documentary series that discusses Michael Jordan and the dynasty of the Chicago Bulls. The documentary features a lot of never before seen footage and gives the audience a behind the scenes look into the life of what some call the greatest basketball player of all time. It features interviews of the man himself, Michael Jordan, as well as interviews with his former teammates and coaches, family members, friends, reporters, and people who were close to him. The documentary tells the story by switching back and forth between flashbacks of the Bulls' early days and their most recent championship season.
Episodes 1 and 2
Episode 1 starts off in the 1997-1998 season and shows a few underlying problems with the Bulls at the time. There was tension between Jerry Kraus, the general manager of the Bulls, and many of the players. Jerry was focused on "rebuilding" since he believed a lot of players were at the end of their prime. There was also the uncertainty of the future for Phil Jackson, the coach at the time, and for Michael Jordan. On top of that, there was tons of pressure on the team since they had a shot at winning their second three-peat of the decade. The episode goes back and forth between the 97-98 season and MJ's early career. They show his UNC days and when he got drafted to the Bulls. He mentions how when he got to the Bulls, it was a "traveling cocaine circus", and how he distanced himself from that. I was really amazed by how determined he was at such a young age. 
Episode 2 talks about the one good thing Jerry did, which was building up this championship team. He drafted Scottie Pippen and Horace Grant and traded Charles Oakley. They also tell the backstory of Scottie Pippen. I personally had only heard of the name Pippen, but I wasn't aware of how big his role on this team was. They talk about how he was severely "underpaid" (for an athlete) even though he became one of the league's most elite players and was basically MJ's role model. I'm not going to lie, this episode just kind of made me feel bad for this dude. He was basically overshadowed by MJ. By the 97-98 season, Scottie was fed up with Kraus and not getting paid. He admitted to delaying a foot surgery so he "didn't spoil his summer" and I kind of admire that. I'm sure there were better ways to go about it, but his point was made. The episode ends by giving us a first look into next week's drama: Dennis Rodman, Isaiah Thomas, and the "Detroit Bad Boys". 
Episodes 3 and 4
Episode 3 picks up right where we left off- Scottie Pippen is out and the '98 Bulls are struggling to win. The main focuses of this episode were Dennis Rodman and how Michael began to rise as a young NBA player. I had only heard of Rodman because he was part of the Detroit Pistons. I had no idea he played with the Bulls, and I was shocked to see how unique of a character he was - and still is to be honest . He was known for his peculiar lifestyle such as painting his hair with crazy colors, dating supermodels, and partying, but that didn't hinder him from being one of the best defensive players in the league. To be honest, I have to give props to him for being able to have that balance. The episode goes on to show how dominant the Pistons were in the league, and how the Bull's strategy of passing the ball to Michael every time just wasn't going to work anymore. 
Episode 4 starts off by introducing a new head coach, Phil Jackson, and tells us his backstory.  It's under Phil that they develop a new team philosophy and are able to defeat the mighty Pistons and win their first championship. It just amazed me that at one point in time, the Pistons were literally feared by the entire league given the standing that we are in today (no offense to anyone, I'm a Pistons fan myself, but come on). It also showed how big Isaiah Thomas and the "Bad Boys" really were. These episodes also showed MJ's work ethic when it came to getting ready to beat the Pistons in the following season. He made it personal. He worked extremely hard, and he set himself and others to really high standards. He got his revenge and to this day, he still hates Isaiah Thomas and the "Bad Boys", which I get. They didn't shake hands when the Bulls beat them; they simply walked off the court. My favorite quote of this whole documentary was when Horace said "Straight up bitches" in his interview when talking about this. Isaiah Thomas tried to clear his name saying "that's how things were done back then", but I like Horace's story better. 
Episodes 5 and 6
Episode 5 started off with "In loving memory of Kobe Bryant", so I knew we were in for a good one tonight. Even though Kobe's interview was not that long, it was pretty emotional (for me at least). I wrote an article in the past talking about how much Kobe meant to me (you can read here)and it was really cool to find out how much of a mentor MJ was to him. May he rest in peace. Episode 5 picks up with the Bulls winning their first championship title and how it basically launched Jordan into the spotlight. The episode goes on to show the 1992 championship, Jordan's deal with Nike, and his impact on pop culture. It also tells the story of "The Dream Team" and the 1992 Olympics. Once again, this was before my time, so I had only heard of the Dream Team and the Olympics of that year, which were in my hometown of Barcelona. It was really cool to see the city in the early 90s and how powerful this team truly was. A moment that stayed with me was when they showed Magic and MJ practicing. Magic kept on tormenting MJ, so MJ did what he knew best: he shut him up by dominating him and winning the scrimmage. I think this stuck with me because it kind of signifies the moment Magic passed the torch on to Michael. 
Episode 6 starts off with the 1993 Eastern finals against the Knicks. The Bulls had a chance at a three-peat. New York was winning the series 2-0 and MJ decided to take a trip to Atlantic City, just "to gamble for a couple of hours and be back by midnight" type of thing. I have heard of Michael's gambling problem, and it amazed me that he took a trip in the middle of the playoffs, given his competitiveness. I would've thought that he would've worked a little bit harder since they were losing the series, but I guess he was right in the fact that it wasn't a distraction. He just needed a little break to clear his mind. The Bulls did beat the Knicks, moved on to the finals, and went on to achieve their three-peat. The episode ended by foreshadowing his early retirement and his short baseball career.   
Episodes 7 and 8
Man, these were some emotional episodes. Episode 7 starts off with the 1998 playoff game between the Bulls and the Nets. Could the Bulls actually pull through and win a second three-peat or is this the end of the so-called Bulls dynasty? No one really knew. The episode rewinds back to when Michael's dad was killed. I knew that Michael retired for 18 months to play baseball because his father died (to be honest, I also thought it was because his gambling had gotten so out of hand the league suspended him but it turns out those rumors were false), but I did not know that the cause of his death was murder. In MJ's interview he didn't get too emotional when talking about the tragedy, which kind of surprised me since they seemed so close. He got more emotional towards the end of the episode, when he talked about how during training, he was brutal towards his teammates. He was basically a bully and used fear as a leadership tactic. He was afraid of how, by the end of this documentary, everyone would think he's an asshole. To be honest, the only thing this documentary did for me, is make me love Michael more. I don't think he's an asshole. Could he have been a little bit nicer? Of course, but he did what he had to do because he wanted to win. And at the end of the day, his tactic worked. The episode ends back in the '98 season, with the Bulls beating the Nets, and moving on to go against the Hornets. 
Episode 8 begins with the Bulls losing the series 2-0 against the Hornets. At the end of the second game, B.J. Armstrong, who was Jordan's former teammate, taunted him. Another thing I learned from this documentary is that you do not want to piss off Michael Jordan. That little comment is all Michael needed to make this personal. The Bulls ended up beating the Hornets and moving on to the Conference Finals. The episode rewinds back to the 1995 season when Jordan announced he was ready to play basketball again with his famous "I'm back" quote. However, his "comeback season" didn't go as expected. The Bulls lost to Shaq's Orlando Magic. He once again showed his work ethic and his winning mindset by getting his body back into "basketball" shape while having the Magic in mind. The episode ends with the 1996 playoffs, the Bulls getting revenge, and winning their first title of the second three-peat. However, I was literally sobbing by the end of this episode because they show how emotional it was for Michael. He had won his first title since his dad's death and it just so happened to be on Father's Day. Such a beautiful coincidence. 
Episodes 9 and 10
Sadly, I've reached the last two episodes of the documentary series. Episode 9 starts off at the 1998 Eastern Conference finals. The Bulls had to overcome the Indiana Pacers and Hall of Famer Reggie Miller. Before they get into that series, they rewind back to a year earlier, to the 1997 finals between Chicago and Utah, and the famous "flu game". The reason Michael had "flu-like symptoms" was that he got food poisoning the night before. It was late at night and they could only find one pizza place open. When the pizza got there, five guys delivered it and his trainer, Tim Grover, said he had a bad feeling from it, but Michael ate it all. At 2:30 am, Tim got a phone call saying MJ was throwing up and couldn't keep anything down. Jordan's mom told him not to play, but of course, he did. He pushed through the illness, scored 38 points, and made the Bulls go 3-2, pushing for a game 6. My one takeaway from this was do not mess with Utah fans. It wasn't confirmed, but it took five guys to deliver a pizza? In Utah? During the finals??  You just know they did something to it. Before they get into game 6, they show Steve Kerr's backstory. I only knew him as the coach that led the Warriors to the finals 4 years in a row. To be honest I was unaware that he even played with MJ. I was shocked to learn about the murder of his father and teared up a bit when he said "Oh, he would've loved this" when he was talking about all the achievements his dad missed out in his life. Steve was actually the one that made the final shot in game 6, giving the Bulls the win, and their 5th title in a decade. They flash forward to game 7 of the 1998 Conference finals. Could this really be the end of the Michael Jordan era? That's what everyone seemed to think. However, the Bulls pulled through, and made it to the '98 finals. 
Episode 10 begins right here, with the '98 finals between Chicago and Utah. The series was intense. Utah won the first game, and Chicago won the 2nd and 3rd. Before Game 4, Rodman decided to take a quick trip to Auburn Hills to wrestle with Hulk Hogan. I'm not going to lie, I seriously respect this man to have the ability to leave halfway through the NBA finals to do a WWE match and then come back and give 100% on the court (his words not mine). However, game 6 is what made this series so iconic by giving us "the best sequence ever". 41 seconds left in the game, Utah up by 3. Chicago scores, making it a 1 point game. MJ knows that Malone is going to have the ball, he steals it AND HE SCORES!! Chicago has the lead with 5.2 seconds left in the game. Utah shoots AND MISSES!!! CHICAGO HAS WON THEIR SECOND THREE-PEAT OF THE DECADE!!!!!!!!! 6 titles. MVP. Champagne, cigars, and screaming fans. Celebrations everywhere. The perfect end to this last dance. 
Final review: I have to say, I was so moved and impressed by this documentary. Michael Jordan literally retired a year before I was born, so I think it's really cool that I got to witness some of his greatness, even if it wasn't alive. I was amazed by his work ethic, his leadership, his toughness, his kind of "revenge mentality", his competitiveness, his ability to do everything he needed to in order to win, and his need to make everything so personal in order to succeed. I get it now why people say he is the GOAT because he truly was one of the best players to ever play in the NBA. This documentary put the whole MJ vs Kobe vs Lebron debate into perspective for me. When I was asked who I think is the GOAT, I said Kobe without hesitation. I got to see his dedication and passion to the sport, his "Mamba Mentality" when he shot his free throws after tearing his Achilles, his final season, and that final game, where he scored 60 points. He was the first athlete I ever looked up to. It was a no brainer for me, but after this documentary, I just don't know. Kobe literally said "what you get from me, I got from him (Michael)". MJ had an incredible impact on not only the Bulls and the city of Chicago itself, but he had an impact on pop culture and helped globalize the NBA to the level that it is at today. I mean for christ's sake, he is literally the logo of the NBA. After watching this, to me, MJ was the GOAT of the 90s, Kobe was the GOAT of the 2000s - early 2010s, and Lebron is the GOAT of the 2010s. I think they were all the greatest of their time, and we should admire each of them individually instead of trying to compare them constantly, but again that's just my opinion. I know people are going to keep on doing that. I highly recommend this documentary to everyone, especially sports fans. I have to say thanks to ESPN and everyone involved for releasing this now, while we're all in quarantine and sport-less. This brought some excitement back into my life, and I couldn't wait for Sunday's so I could watch two new episodes. Again, highly recommended, 10/10, super interesting and honestly, it kept me at the edge of my seat more than once. I hope everyone that's reading this is staying safe and healthy!